Grilled Asian Steak Kebabs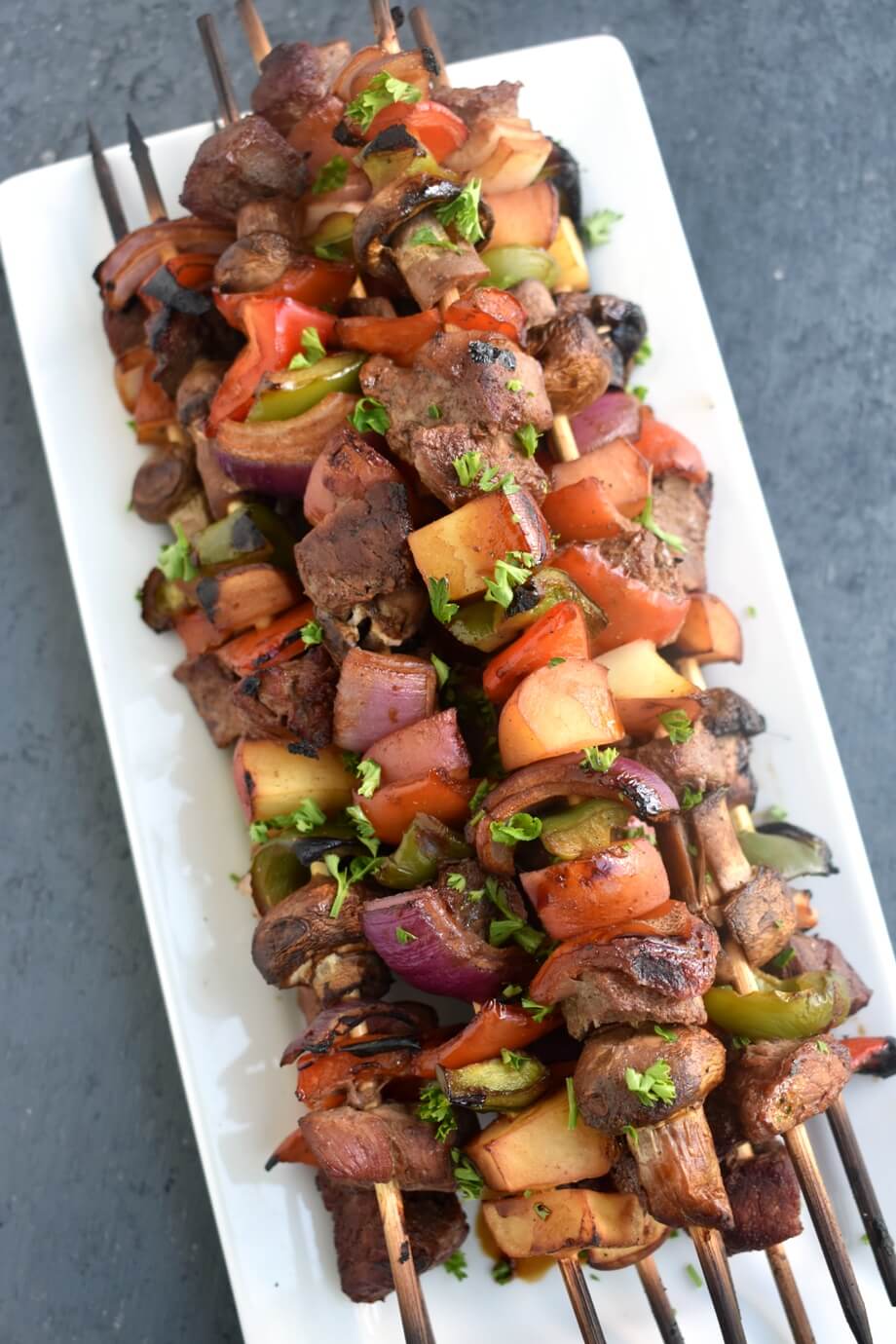 Grilled Asian Steak Kebabs are marinated in a delicious garlic, molasses and soy sauce marinade and loaded with red potatoes, bell peppers, mushrooms and red onion for a flavor packed meal!
*To make this dish vegetarian, just swap the meat for tofu or make veggie only kebabs!
Ingredients
1 pound (450g) beef tenderloin, cut into bite sized cubes
2 large red potatoes, cut into about 3/4 inch (2cm) cubes
1 cup small fresh mushrooms
1/2 cup red onion, cut into 1 inch (2.5cm) pieces
1/2 red bell pepper, cut into 1 inch (2.5cm) pieces
1/2 green bell pepper, cut into 1 inch (2.5cm) piece* 1/4 cup low-sodium soy sauce
1/2 tsp MSG
2 tbsps water
2 tbsps molasses
1 tbsp Dijon mustard
2 tsps garlic powder
1 tsp onion powder
Directions
Toss all ingredients together in a large storage container or a gallon sized zipped bag. Let marinate for at least an hour or overnight if possible in refrigerator.

If using wooden skewers, soak in water so that they do not burn.

Remove marinated meat and vegetables from fridge and thread onto skewers.

Preheat grill and cook for 5 minutes on each side until meat is cooked through and vegetables are soft, and enjoy!
Umami comes from...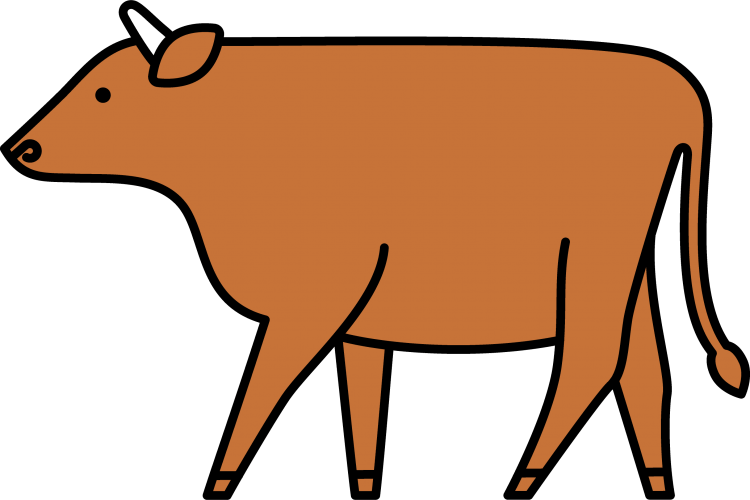 Beef
Inosinate: 80mg/100g Glutamate: 10mg/100g
©Umami Information Center
---