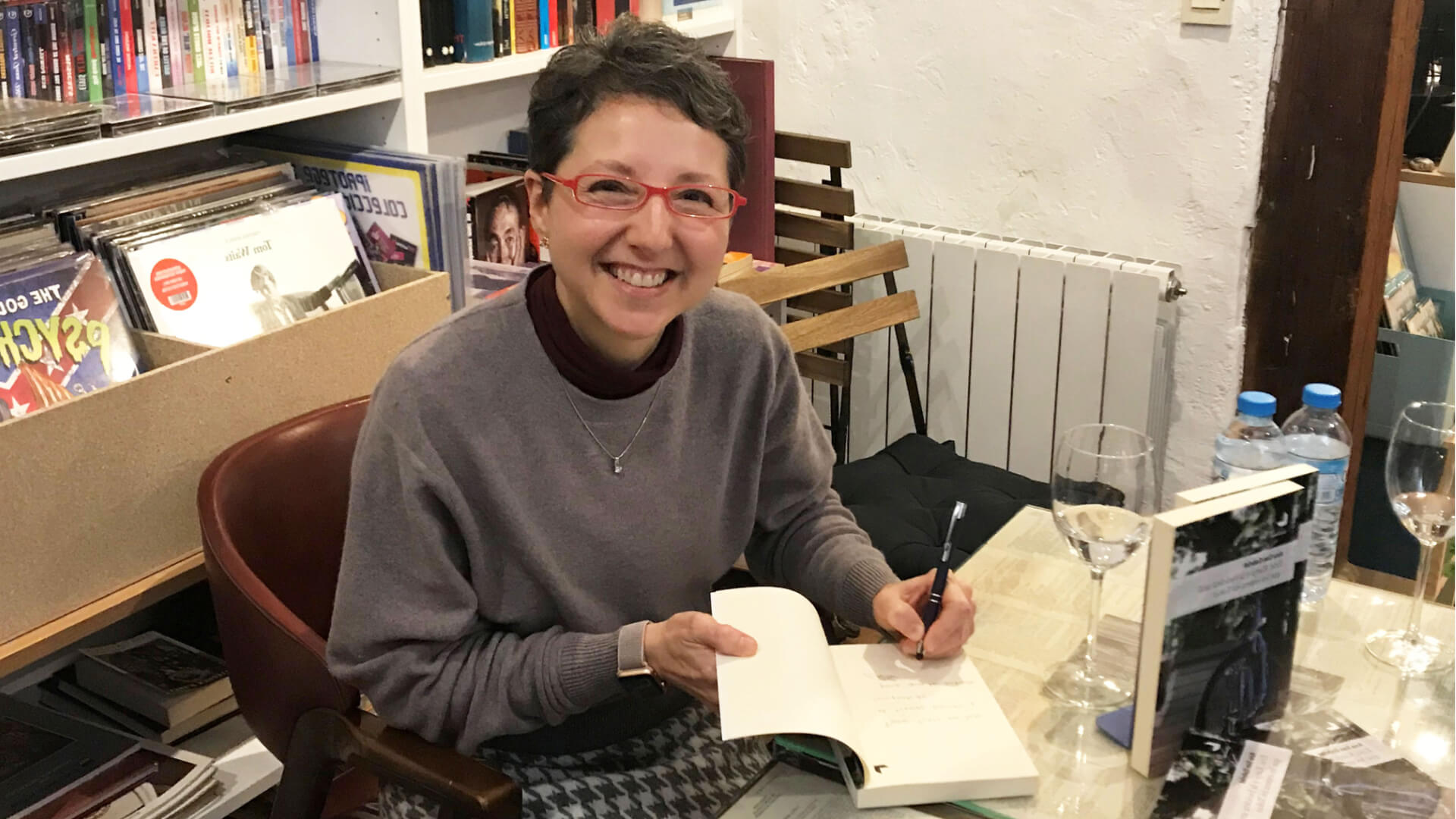 How do you spend your holidays and what are your hobbies?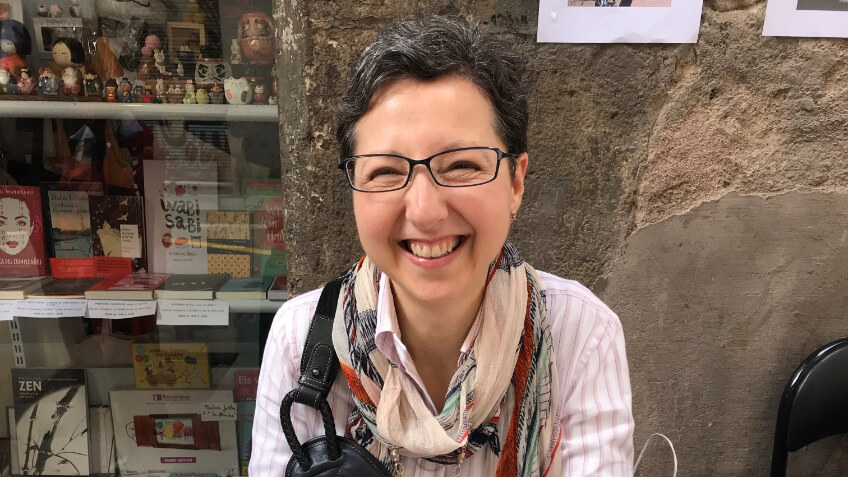 I love the Japanese countryside. During the holidays, I either visit places in Japan that I haven't explored, or I go back to Spain to spend time with my family in Barcelona. Sometimes we travel around Spain to places that my husband hasn't been.
My hobby is writing. In 2018, I published a novel in Spanish with crowd funding. I keep a diary and from time to time I look back at my old diaries to remember key moments in my life. I find that this keeps me grounded. I am now gathering information from my parents and grandparents in order to write about their lives and how their experiences impacted me and my sisters. They lived through the Spanish Civil War and had to struggle to survive. It deeply shaped their character and, indirectly, ours too.
I also like eating out, discovering new restaurants, photographing food and nature, learning about different food cultures––especially Japanese food culture––and visiting museums. My mother was a painter and my nephew is an art designer for the movie industry, so I am always looking for things that I think he might like.
What was the deciding factor in choosing the Ajinomoto Group as your place of employment?
I met my first boss, Dr. Kunio Torii, at the University of Tokyo, where I was doing research on lactation. Dr. Torii has a very charismatic personality. At that time Ajinomoto Co. had a very conservative and Japanese-centric workplace culture and was looking to widen the horizons of its workforce. Dr. Torii explained to me that the company was looking for foreign researchers to work at its labs. I didn't know much about the company, its products, or anything about MSG, but I really liked Dr. Torii's approach. Through our conversations, I saw the many opportunities that the work could offer me. I was also curious about how I could evolve professionally as a researcher in a Japanese company. But it was a daunting challenge.
Please tell us about your current work.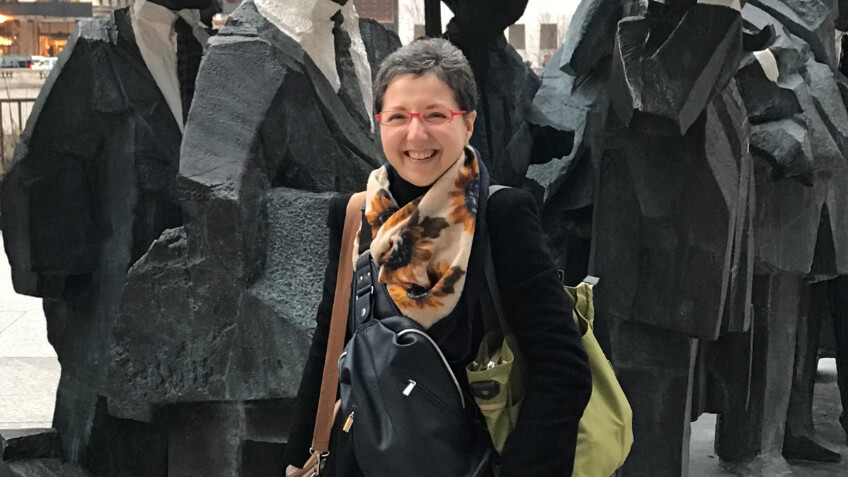 Now I am in charge of establishing professional networks with professors from academia and with top influencers in the field of nutrition, in order to increase the reputation of the company and the visibility of our products and activities. In recent months, I've been actively communicating with influencers and our employees at different affiliates about our Nutrition Strategy, which we released last year. Through conferences and webinars, I help them to deliver our priority messages based on scientific evidence.
What makes your job worthwhile and interesting to you?
Getting to talk about nutrition makes me feel that we are truly making a positive difference for the health of consumers. I have been aware of the importance of diet since I was a little girl because my parents were naturalists and were always telling us how important it is to eat well for good health. During my years in college and later in graduate school, I always had nutrition, food, diet, and health foremost in mind.
How do you feel about the current corporate culture and work environment at your company?
The corporate culture within the Ajinomoto Group has changed so much in the past twenty years. It's like a different company altogether. There were a lot of challenges the first few years, such as the very short holidays that made it difficult for me to travel to Spain to see my family. Also, in those days, as elsewhere, there was less sensitivity around workplace gender issues, especially in the sciences. However, now I feel that the company is rapidly adopting more reasonable working conditions and true gender equity. It's a great work environment for women.
I am very grateful for the support that the company gave when I was gravely ill, and when I had to take some time off to care for my elderly mother in Spain, and also for being able to work from home during the pandemic. So I would say that the corporate culture has grown and advanced positively over the years, becoming more humane. I hope it continues on this path.
What are some of the most rewarding things about working for the Ajinomoto Group?
Personally, all the opportunities I've had as a researcher to learn, meet top scientists and food specialists, participate in conferences, publish articles, collaborate with other top institutions, and, of course, to make memorable and lifelong friendships with other professionals. Workwise, in 2007, I published an article about the presence of the umami receptor in the stomach, which brought me a lot of pride and personal satisfaction. I also care dearly for my colleagues at our affiliates. They have been an inspiration to me on many occasions and a source of many happy successes. They have also enabled me to travel the world, from the ASEAN region to Peru, Brazil, the US, and Europe. No matter where I go, my colleagues in each country always make sure that we are safe and can accomplish our goals.
Please tell about any future goals or dreams you would like to achieve at the Ajinomoto Group.
I think that, with my expertise, I can contribute even further to the orientation of the company towards nutrition by becoming a bridge between new advances in academia and company activities and products. To keep up with the science of nutrition is essential if Ajinomoto is to remain a leading global food and beverage company. Being evidence-based, we can contribute greatly to the health of consumers and our employees.
---