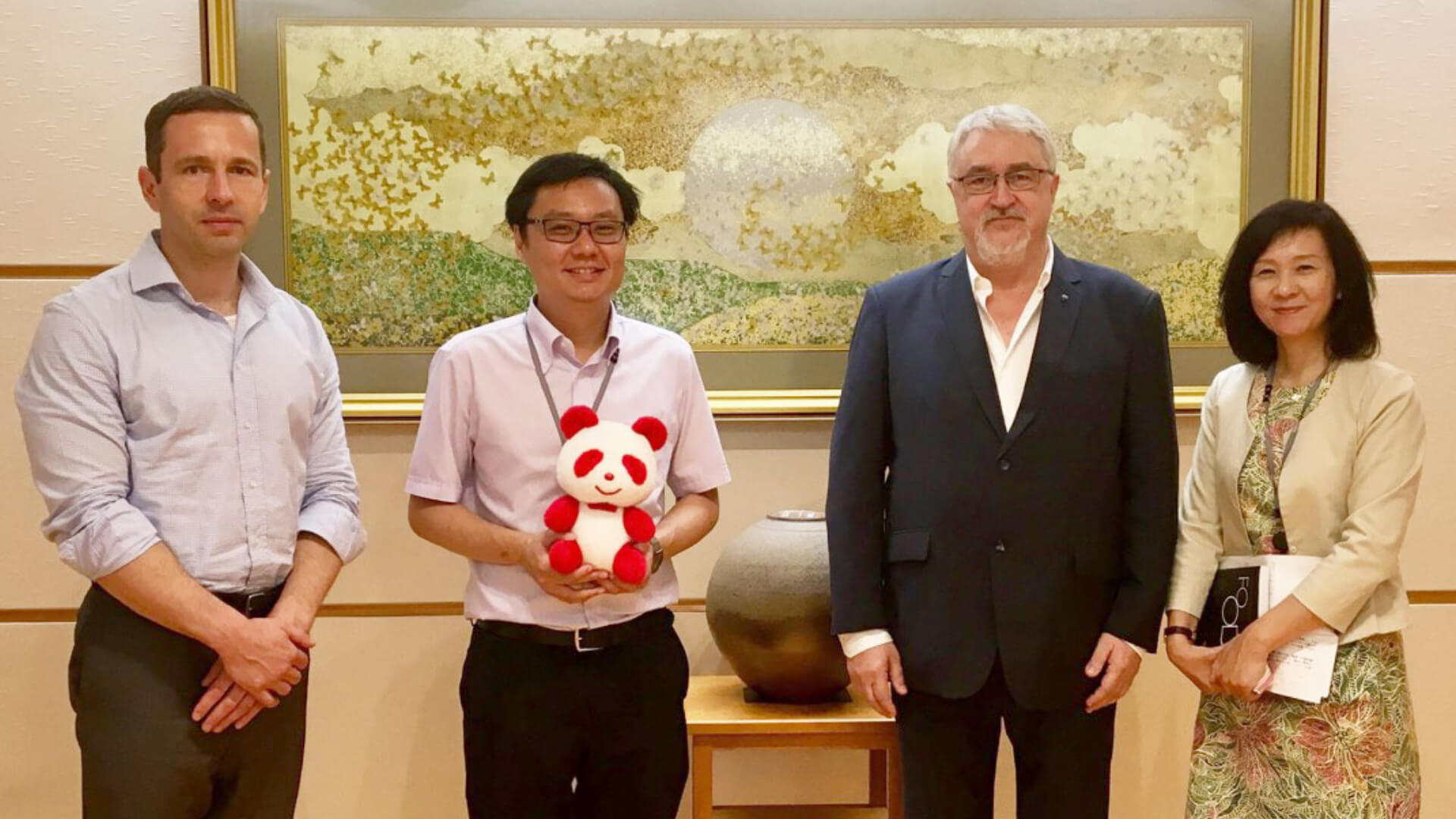 How do you spend your holidays and what are your hobbies?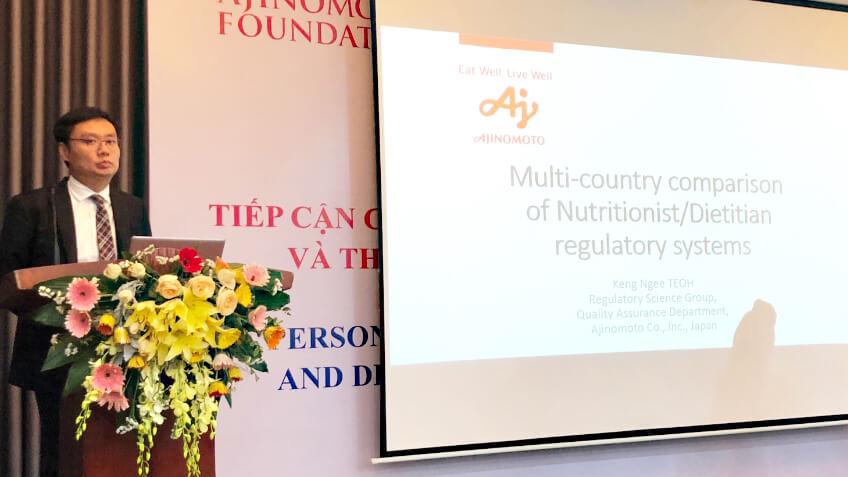 Exploring new places in Japan—especially hot springs! Cooking and baking for my family and friends.
What was the deciding factor in choosing the Ajinomoto Group as your place of employment?
I became aware of the Ajinomoto brand very early on while growing up in Malaysia, since the company was among the pioneering Japanese companies that established their business in the country in the early 1960s. During my previous job working for a scientific organization, I also had the opportunity to visit Japan every year and interacted with many Ajinomoto Group colleagues. I found them very professional and deeply knowledgeable about scientific topics. Having a positive image of the Ajinomoto brand and good impression of people who worked here convinced me that it would be an exciting and fulfilling place to work.
Please tell us about your current work.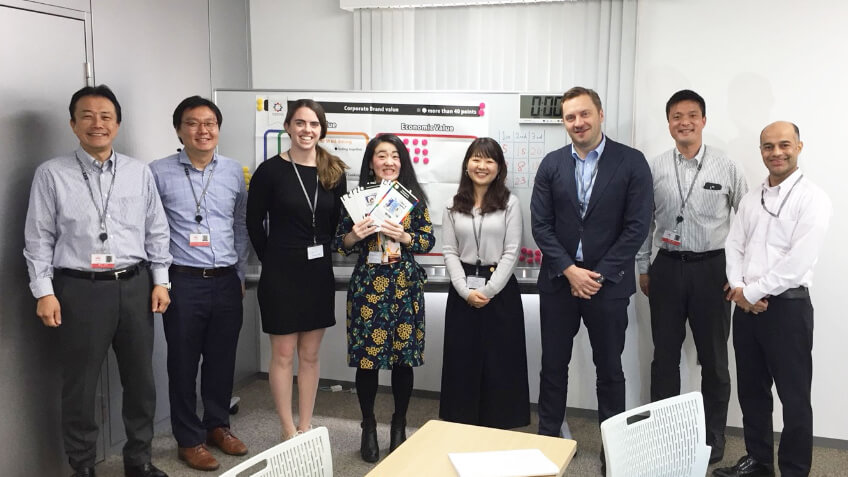 I work for the Regulatory Science Group within the Quality Assurance Department, which is mainly tasked with addressing scientific and regulatory issues related to the safety and efficacy of our company's global product portfolio, which includes MSG, amino acids, enzymes, sweeteners and even newer innovative products. This includes compiling scientific and technical data to support applications for regulatory approvals in new markets, as well as interacting with regulatory authorities and academia to share information and address scientific questions relating to the safety and efficacy of our company's products.
What makes your job worthwhile and interesting to you?
After joining the company, I was particularly impressed by the amount of resources invested in advancing the scientific understanding about monosodium glutamate, or MSG, not only to support its safety as a product, but also to elucidate the basic physiological roles of glutamate in the body. I felt very proud to know that many renowned scientists in the field of amino acids had received support from our company to conduct their research freely, and they helped to advance the fundamental scientific knowledge base about amino acids globally. It seems evident that the company places a priority on high-quality science as the basis of its business––starting with the discovery of glutamate by Dr. Ikeda more than century ago!
How do you feel about the current corporate culture and work environment at your company?
Most people, including myself before joining the company, have the impression that working for a Japanese company means very long hours and stressful working conditions. However, I was pleasantly surprised to learn about and experience the many workplace innovations and policies put in place by the company to help employees maintain a good "work-life balance." I believe the Ajinomoto Group is a pioneer in Japan in relation to such practices, and that the company is constantly looking for ways to improve working conditions for its employees.
What are some of the most rewarding things about working for the Ajinomoto Group?
Ajinomoto Co. was founded on the idea of providing people everywhere healthy and nutritious food that is also delicious. Over time, the company has also become aware of the need to do so sustainably, even before this became a wider concern for society. Hence, being able to help play a part in advancing the company's mission has been very rewarding, not just for the soul but also for the stomach! I get to enjoy very tasty and nutritious meals at the company cafeteria every day. I also look forward to purchasing sweet and delicious mandarin oranges every year directly from a farm that uses our company's "co-products" as fertilizer for their fruit trees.
Please tell about any future goals or dreams you would like to achieve at the Ajinomoto Group.
I would like to help the company improve its regulatory coverage for my home region of Southeast Asia, where it has very active businesses and is a well-recognized brand. I believe many of the innovative solutions developed here in Japan can be very useful and relevant to help improve health and nutrition among Southeast Asian populations. However, many regulatory hurdles exist and I would like to play a role in helping to overcome these challenges.
---
---