Efforts to resolve double burden of malnutrition
Efforts to Resolve Excessive Intake
Salt reduction
The Ajinomoto Group offers products and recipes that use umami to help consumers reduce their salt intake while still enjoying the deliciousness and satisfaction of food.
In 2018, Ajinomoto KK Consommé (low-salt) won the gold award in the 4th Reduced-Salt Food Product Awards[1] hosted by the Japanese Society of Hypertension (JSH). Since 2014, Ajinomoto Co., Inc. has been partnering with local government and distributors to promote reduced and proper salt intake in Japan's Tohoku region. Iwate Prefecture, where the Company promotes reduced-salt products at stores and holds salt-reduction seminars for dieticians and others on Salt Reduction / Optimal Salt Day each month, has reduced salt intake by 10 to 20% over a four- year period (2012, 2016 National Health and Nutrition Survey). This salt-reduction initiative with government and distributors is being expanded to 32 prefectures, with the suggestion of reduced- salt recipes using local ingredients and salt-reduction seminars serving to raise awareness in each community.
Awarded to reduced-salt food products listed on the JSH website that are recognized as making an outstanding contribution to reduced salt intake.
Sugar reduction
The Ajinomoto Group has utilized its amino acid production technologies in the use of two amino acid sweeteners, aspartame and advantame, which are roughly 200 and 20,000-40,000 times sweeter than sugar, respectively. Selective use of high-intensity sweeteners can meet consumers' sugar-reduction needs without sacrificing the taste of sweetness, and the Group provides these sweetness applications to businesses across the food and beverage industry. The Group also markets products developed to support sugar reduction and appropriate sugar intake. These include Pal Sweet®, a smooth-tasting low-calorie sweetener with zero sugar, Refresco FIT, a powdered juice that uses aspartame and is sold in Brazil and PAL SWEET DIET® for B to B that enhances the taste of food with natural sweetness.
Fat reduction
The Ajinomoto Group has identified substances that impart a rich taste and deep flavor to cooking, and calls this function "kokumi." It is increasingly understood that kokumi serves to compensate for the sensation of fat in foods. Utilizing this function, the Group has developed and markets Pure Select® Koku Uma® Mayonnaise, which has the same rich taste as regular mayonnaise due to a proprietary manufacturing method and 65% fewer calories (compared to the Company's regular mayonnaise), as well as a low-fat-type Marim® creaming power with 50% less fat.
Efforts to End Malnutrition
Contribution to nutritional issues in infants and toddlers
The Ajinomoto Group is helping to eliminate malnutrition in weaning children in the Republic of Ghana through donation to the Ajinomoto Foundation's Ghana Nutrition Improvement Project.
Contribution to nutritional issues from early childhood to adolescence
The Ajinomoto Group is actively working to resolve the nutritional issues of children and adolescents in many countries and regions.
In Vietnam, many children suffer from stunted growth and low body weight especially in rural areas, while a growing number of children in urban areas are overweight and obese. To resolve these issues, AJINOMOTO VIETNAM CO., LTD. launched the School Meal Project in 2012 to apply ideas from Japan's school lunch system. Working with central government ministries, including the Ministry of Education and Training, and the Ministry of Health, the company has been carrying out a range of activities to deploy well-balanced school meals nationwide. The project has developed and provided school-meal menu books and food and nutrition education materials; developed and implemented a menu-making software (adopted in 3,048 schools in fiscal 2018); set up model kitchens which has accepted tours from over 500 schools and organizations with over 1,700 guests from all over Vietnam. The project offered nutritionally balanced school meals to 1.286 million elementary school children by the end of fiscal 2018.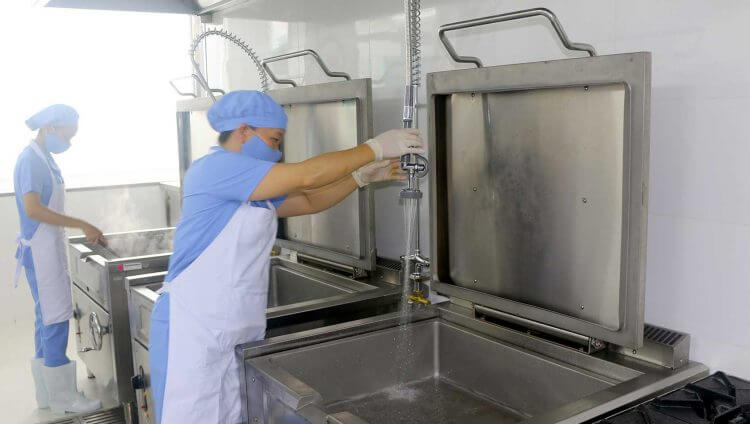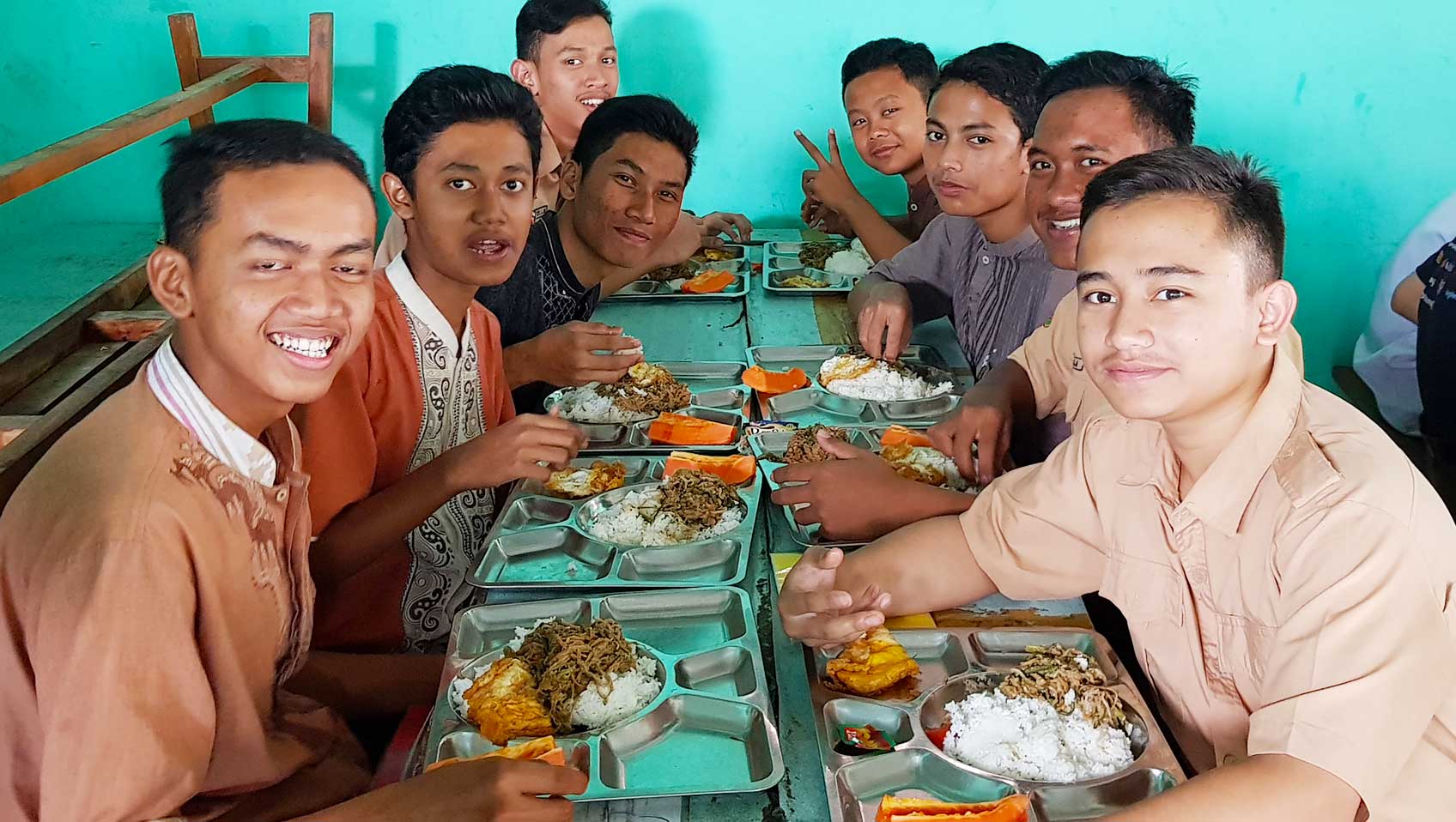 In Indonesia, the high percentage of children with low body weight, stunted growth and anemia is a serious social problem. PT AJINOMOTO INDONESIA implemented a school lunch program in partnership with the Department of Nutrition at Institut Pertanian Bogor University. The ten-month program provided nutritionally-balanced school lunches and taught diet and nutrition to teenage students, and has led to more balanced nutritional intakes, lifestyle changes and the improvement of anemic conditions of the students.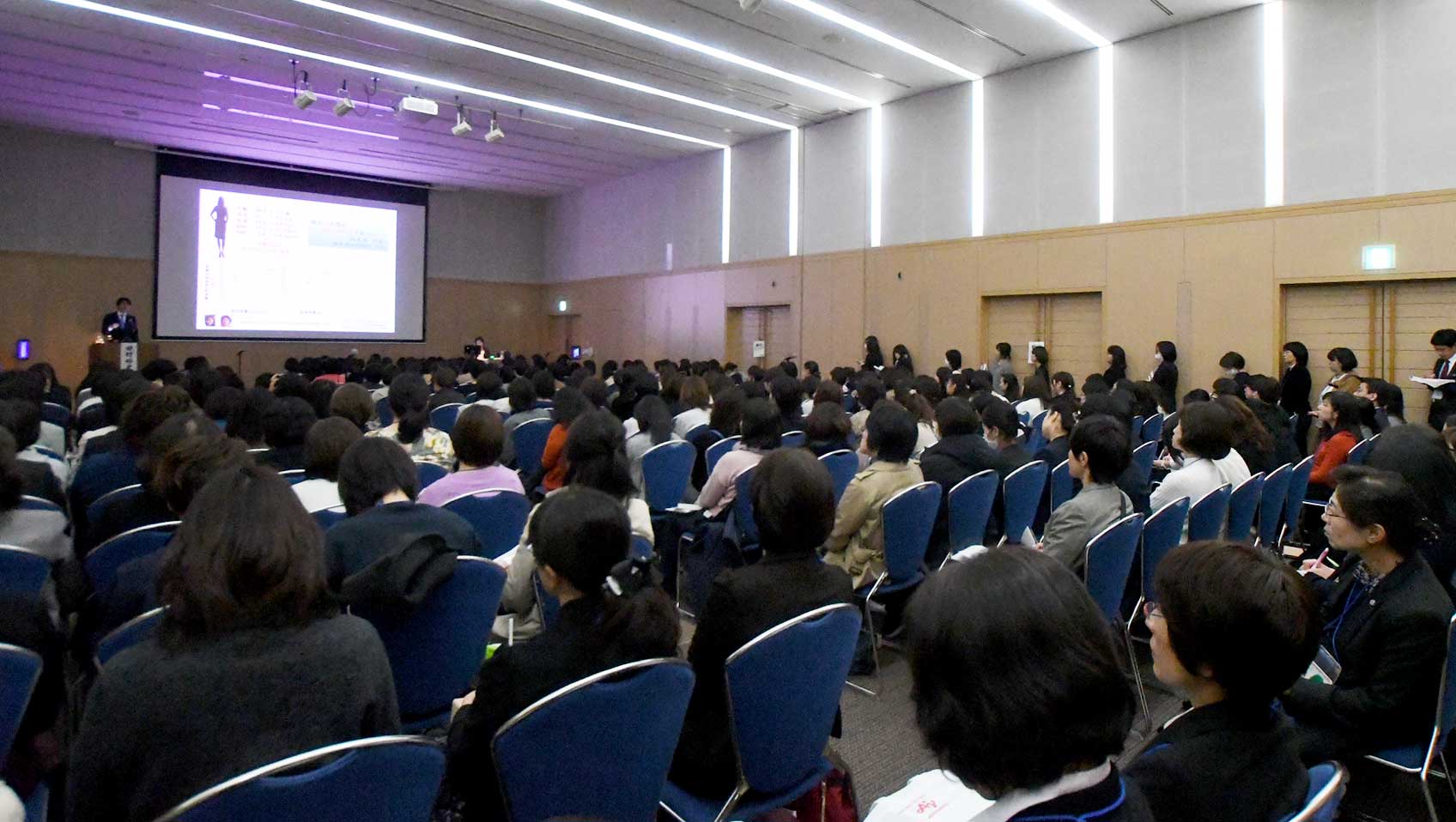 Dealing with nutritional issues in young women (Japan)
In Japan, weight loss has become noticeably more common among women in their 20s and 30s. Unhealthy weight loss has been linked to poor health, risk of obesity in future offspring, risk of diabetes due to insufficient muscle mass and risk of falling and bone fracture in old age. To address the nutritional issues in young women, Ajinomoto Co., Inc. has been conveying the importance of eating a well- balanced diet to professionals at conferences and seminars.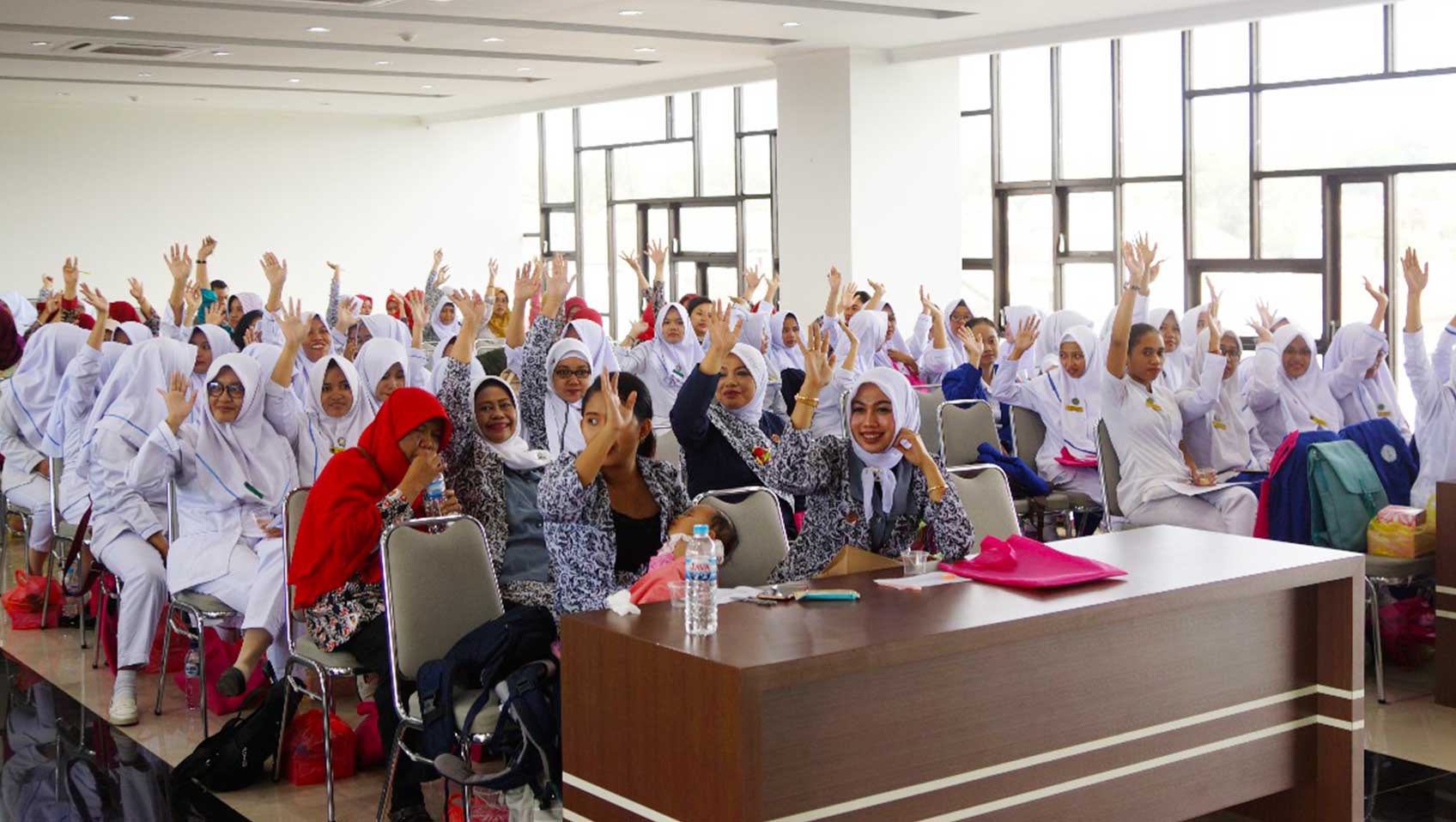 Nutrition seminar for midwife (Indonesia)
PT AJINOMOTO INDONESIA, Indonesia Midwives Association and the Indonesian Association of Fitness and Sports Nutritionist jointly hosted nutrition seminars for midwife. The six seminars attended by 1,500 women discussed balanced nutrition and food safety for pregnant women, MSG safety regulation and the role of midwife in the first 1,000 days of life.
Dealing with nutritional issues in seniors (Japan)
Seniors may not be able to eat adequately due to declining physical functions and loss of appetite as they age. Less food intake causes body weight to decrease and muscular and physical strength to deteriorate, which may then lead to lower physical activity, less appetite and a vicious cycle of undernourishment. To prevent this, Ajinomoto Co., Inc. leverages its protein and amino acid nutrition expertise, and strives to publicly disseminate nutritional knowledge to people with health problems. The Company will continue to partner with specialists, providing information for immediate use to healthcare providers, registered dietitians and pharmacists as guidance tools as well as conducting training to foster deeper understanding.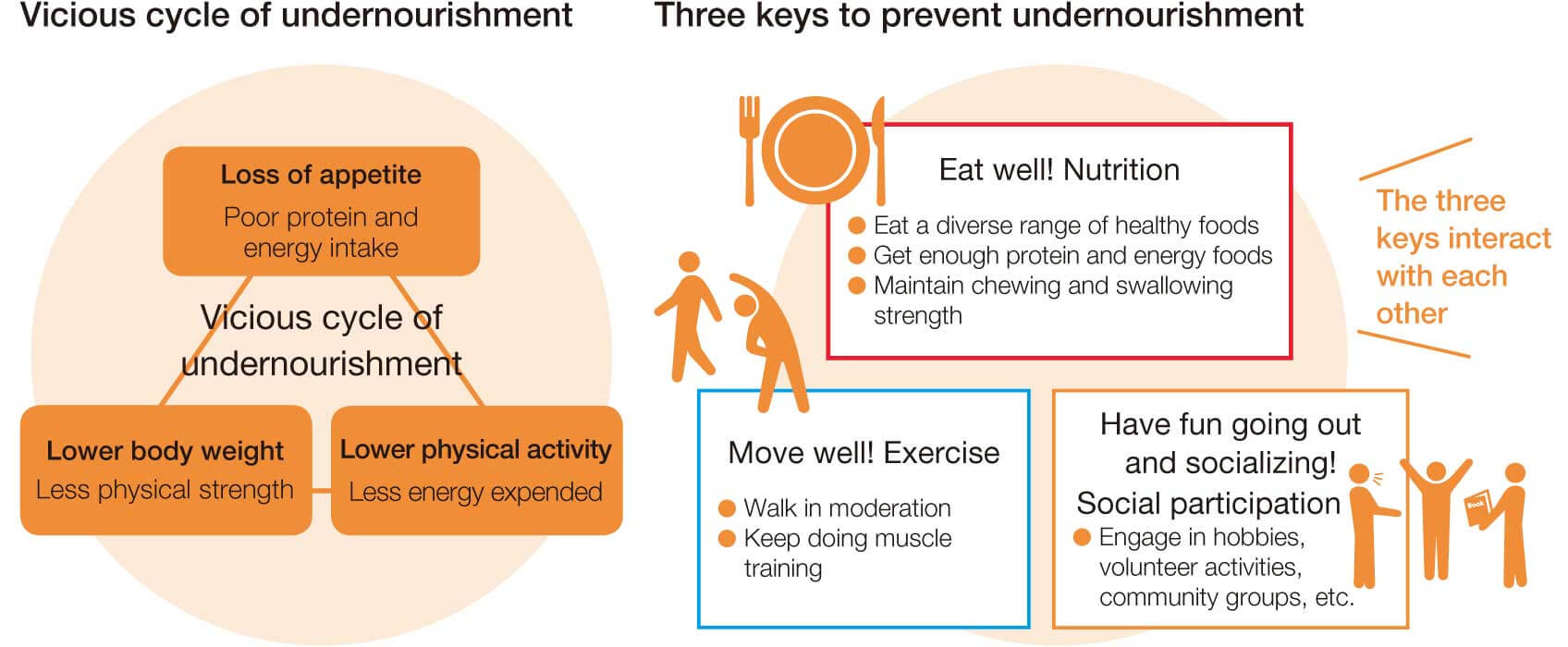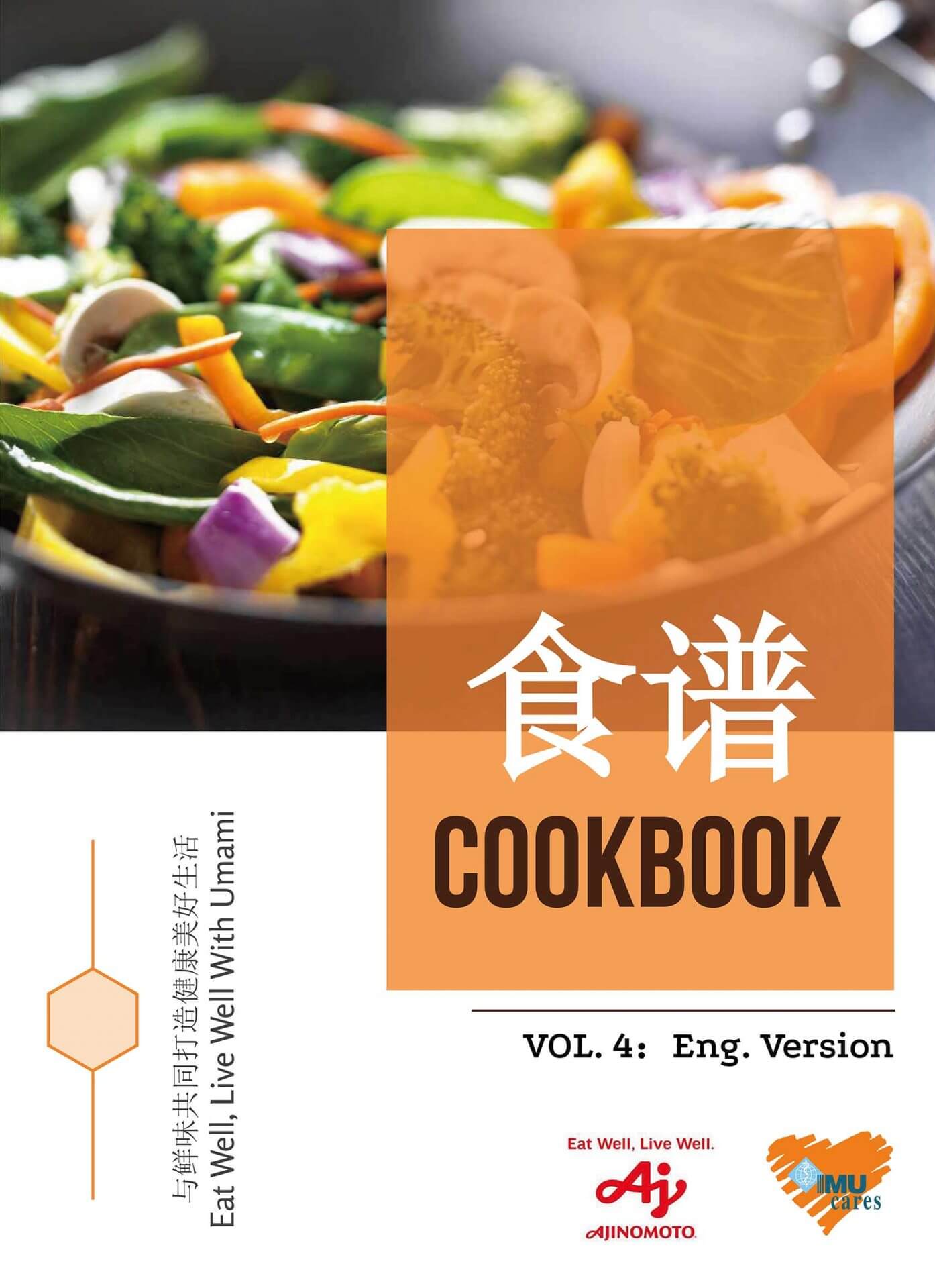 Elderly Dietary Improvement Project (Malaysia)
Ajinomoto (Malaysia) Berhad partnered with the International Medical University to promote healthy dietary intake that enhance the well-being of elderly people. Fifty-four elderly people participated in the program which enabled them to enjoy delicious and balanced meals with lower sodium intake through umami application. In addition, two cookbooks which contains 56 nutritionally-balanced and low sodium menus, each with 45% less sodium were created for the seniors' continuous usage.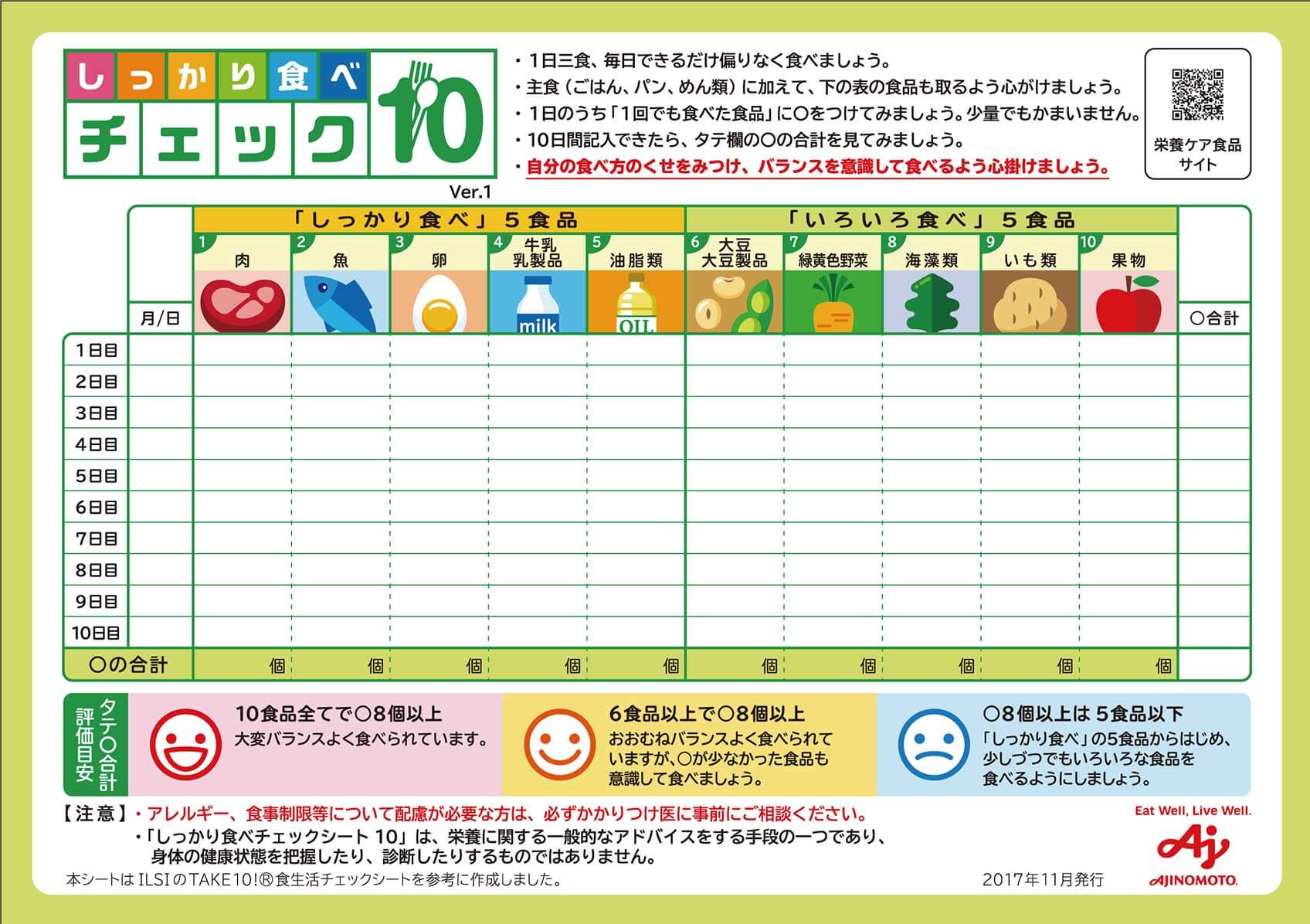 Collaboration to support local health (Japan)
In collaboration with the local government and drugstores, Ajinomoto Co., Inc. is working to improve the nutrition of seniors. Using the Eat Well Check Sheet 10 developed internally, the Company analyzes the number of checks and responses to
a questionnaire on dietary lifestyle, offers appropriate advice from registered dietitians based on the results, and suggests appropriate products to support the health of the elderly.
---
TOPIC
Distribute the latest food and health topics to nutrition experts (Japan)
Ajinomoto Co., Inc. released its food and health communication website "Ajicollab" for dietitians and registered dietitians in April 2019. The Company will further promote the dissemination and enlightenment of health and nutritional knowledge, by disseminating information on food and amino acids based on science in a timely manner.