Global Sustainability
Reduce impact of business activities for global sustainability
The Ajinomoto Group is committed to reducing its environmental impact through business activities. The Group will continue to help create a sustainable circular economy through the purposeful actions of each individual.
Approach
The Ajinomoto Group business is built on top of a healthy global environment and rich ecosystems. In order to continue being an integral part of society, the Group needs to conduct business activities that help transform society into an environmentally-friendly, low-carbon, circular economy. The Group will continue contributing to global sustainability by determining environmental impact across the entire lifecycle and initiatives to reduce such impact.
Ajinomoto Group Long-Term Environmental Vision: Environmental Targets
Together with communities and customers, the Ajinomoto Group contributes to the global environment through initiatives that are ahead of international targets, from manufacturing to consumption. The medium- to long-term environmental targets encompass the overall product lifecycle to become carbon neutral, creation of an environment where water resources are sustained, and zero emissions of waste materials.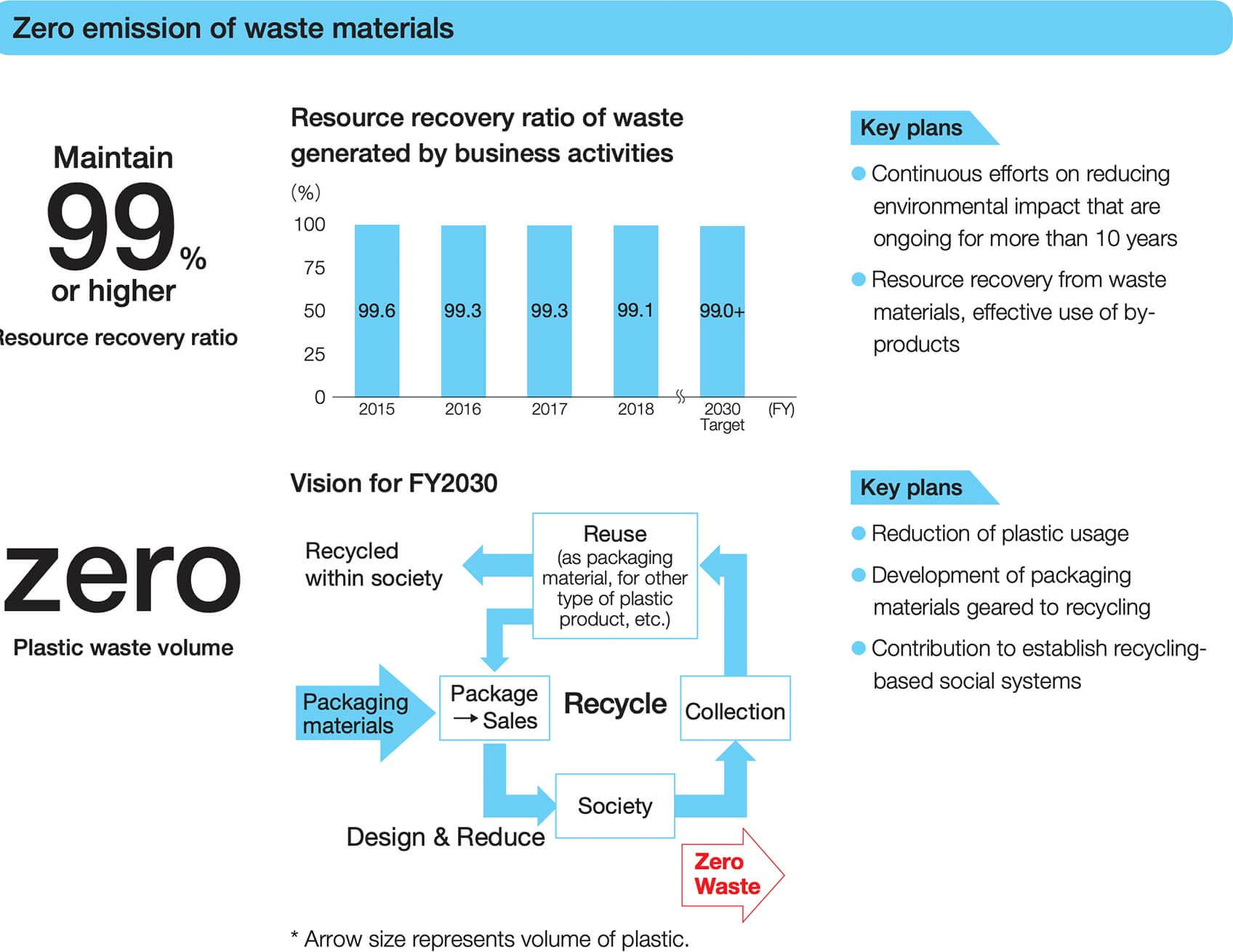 Report by Materiality Item
Climate Change Adaptation and Mitigation
Contribution to a Circular Economy
Conservation of Water Resources
---
Material Balance
---
Environmental Management
---
---