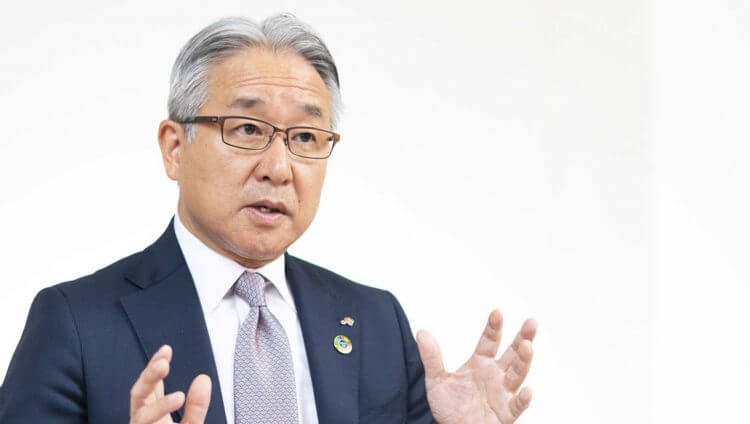 Message from the President and CEO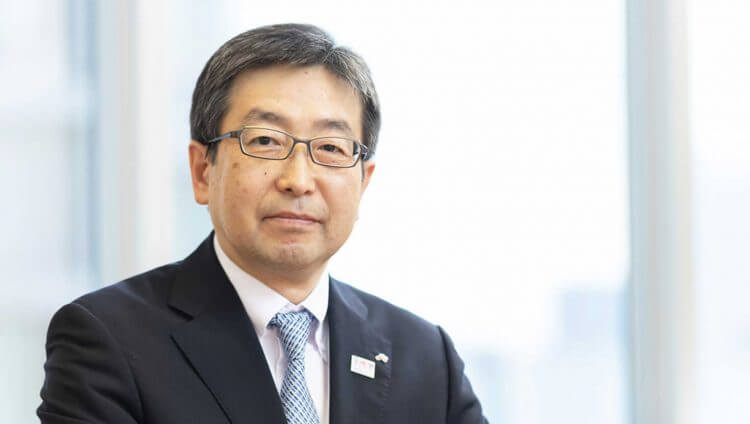 Message from the Corporate Vice President in Charge of Finance
Raising the efficiency of invested capital and ensure the improvement of shareholder value through ASV
Tetsuya Nakano
Corporate Vice President
The Ajinomoto Group Creating Shared Value (ASV)
ASV represents an unchanging commitment:
With our stakeholders and businesses, we help resolve society's issues, leading to the creation of economic value.
The Group has been consistently engaged in initiatives to resolve social issues through its business, and by creating shared value in society, the Group has improved economic value, thus leading to its growth.
To realize greater wellness for people all around the world, the Group has defined three material issues of 21st-century human society to be resolved through its business. The Group identifies materiality, and develops its business activities to co-create social and economic value.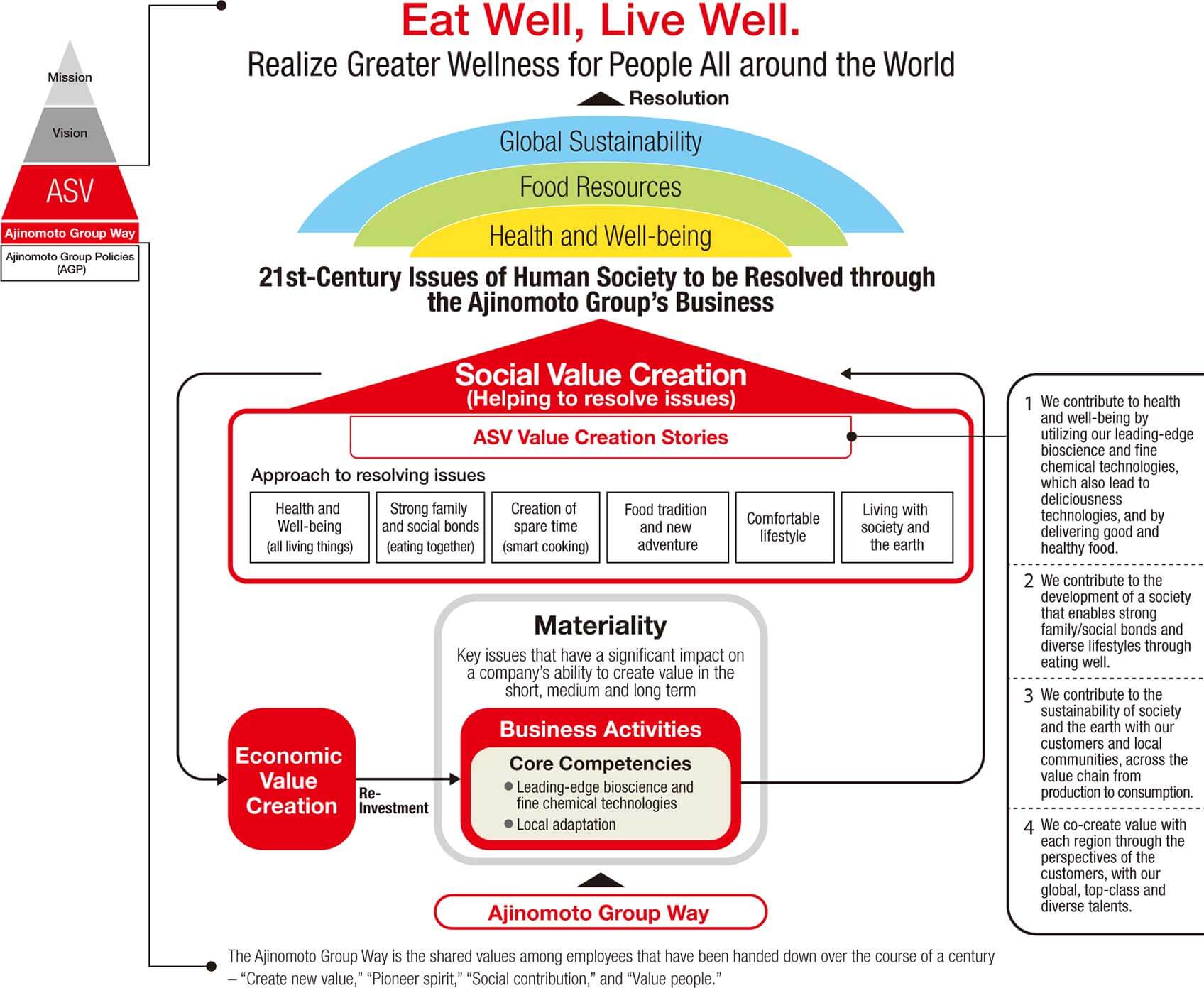 Materiality
In 2019, the Board of Directors revised the materiality items based on recent social conditions and the views and expectations of the Ajinomoto Group's stakeholders. The revised materiality items integrate the Group-wide major risks and the existing 30 Priority ESG Items. In addition, the Group aims to create social and economic value by identifying opportunities and risks from the materiality items and developing corresponding initiatives.

Read more
The Ajinomoto Group Integrated Target
The Ajinomoto Group's FY2017-2019 Medium-Term Management Plan (hereinafter "FY17-19 MTP") specifies non-financial targets for quantifying the social value created through its business activities and financial targets quantifying the economic value. Corporate brand value has been configured as a shared indicator as the Group seeks to be a "Genuine Global Specialty Company." At present, achieving the financial and corporate brand value targets will be difficult. Consequently, the Group will reformulate its growth strategy and clarify the targets in the next medium-term management plan.
Read more
Business Strategy
Corporate Governance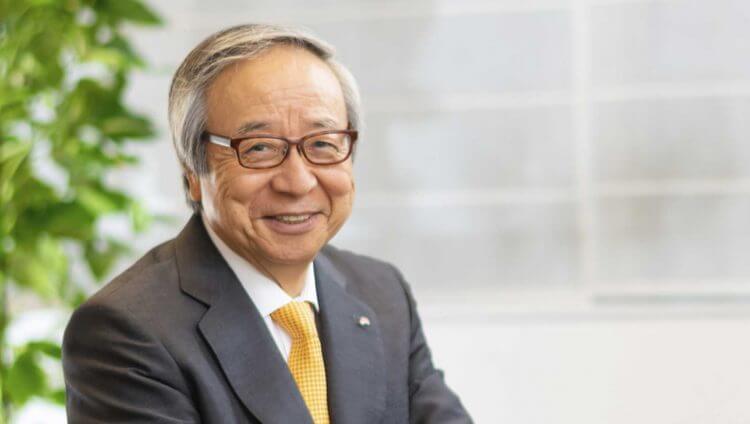 Read more
Food Resources and Global Sustainability
Introducing overview in integrated report and details in sustainability data book.
---
---