Food science
The essence of taste
We entered overseas markets with the opening of our New York office in 1917, just a few years after our founding. International growth continued throughout the twentieth century, with facilities in an increasing number of countries, expansion into new businesses beyond food and cuisine, and a focus on contributing to the health and wellness of millions of people around the world.
Global brands, local tastes
Our products are developed at strategic global locations in order to provide seasonings and convenience foods that match the tastes of local cultures, cuisines, and customs. R&D application centers are located in Thailand, the Philippines, Indonesia, Malaysia, and Vietnam, in Europe and North America, and in Brazil, Peru, and other parts of the world. These centers perform timely on-site development, with active support from Japan for R&D, education, and training.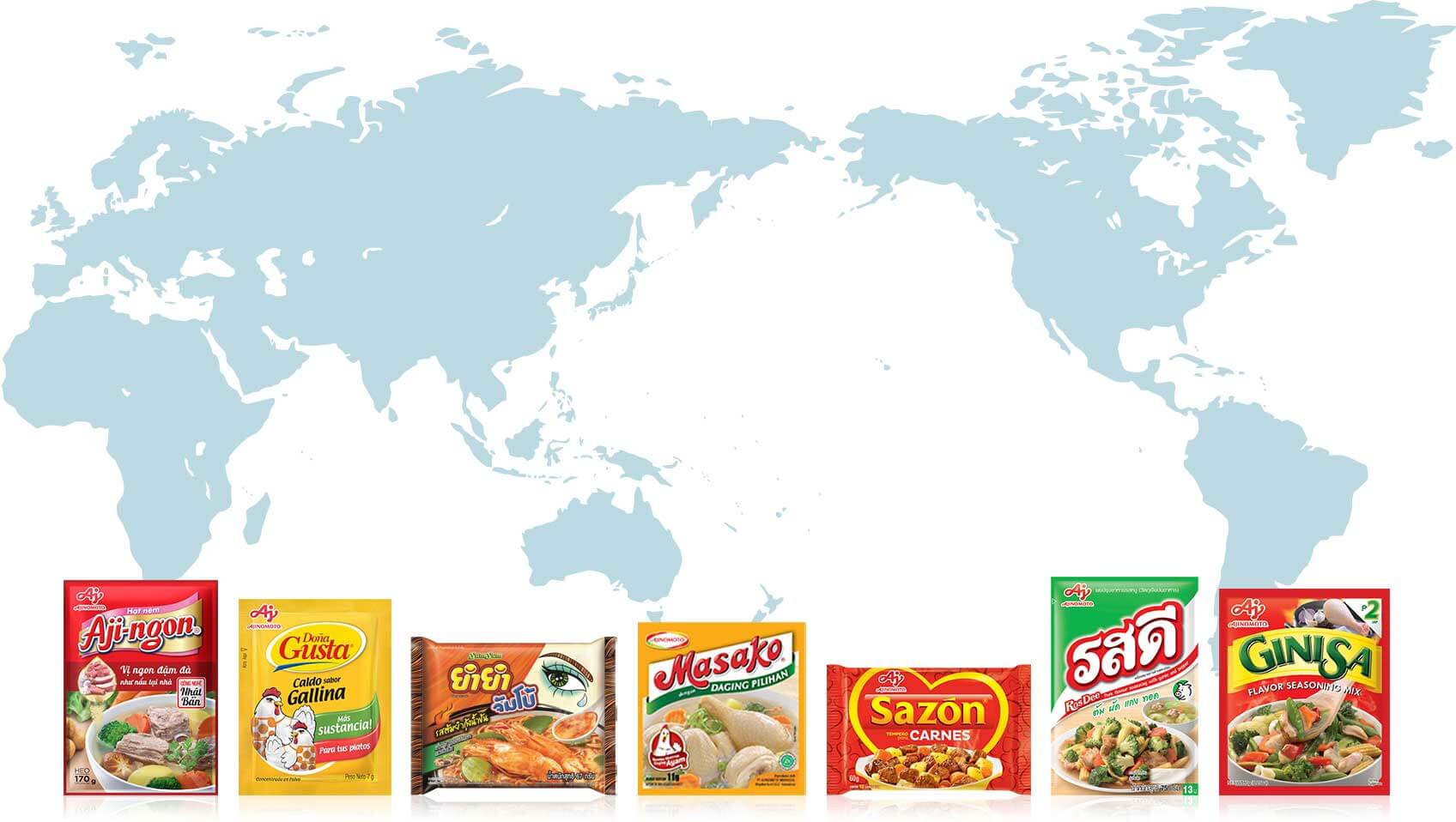 Solutions for worldwide nutritional needs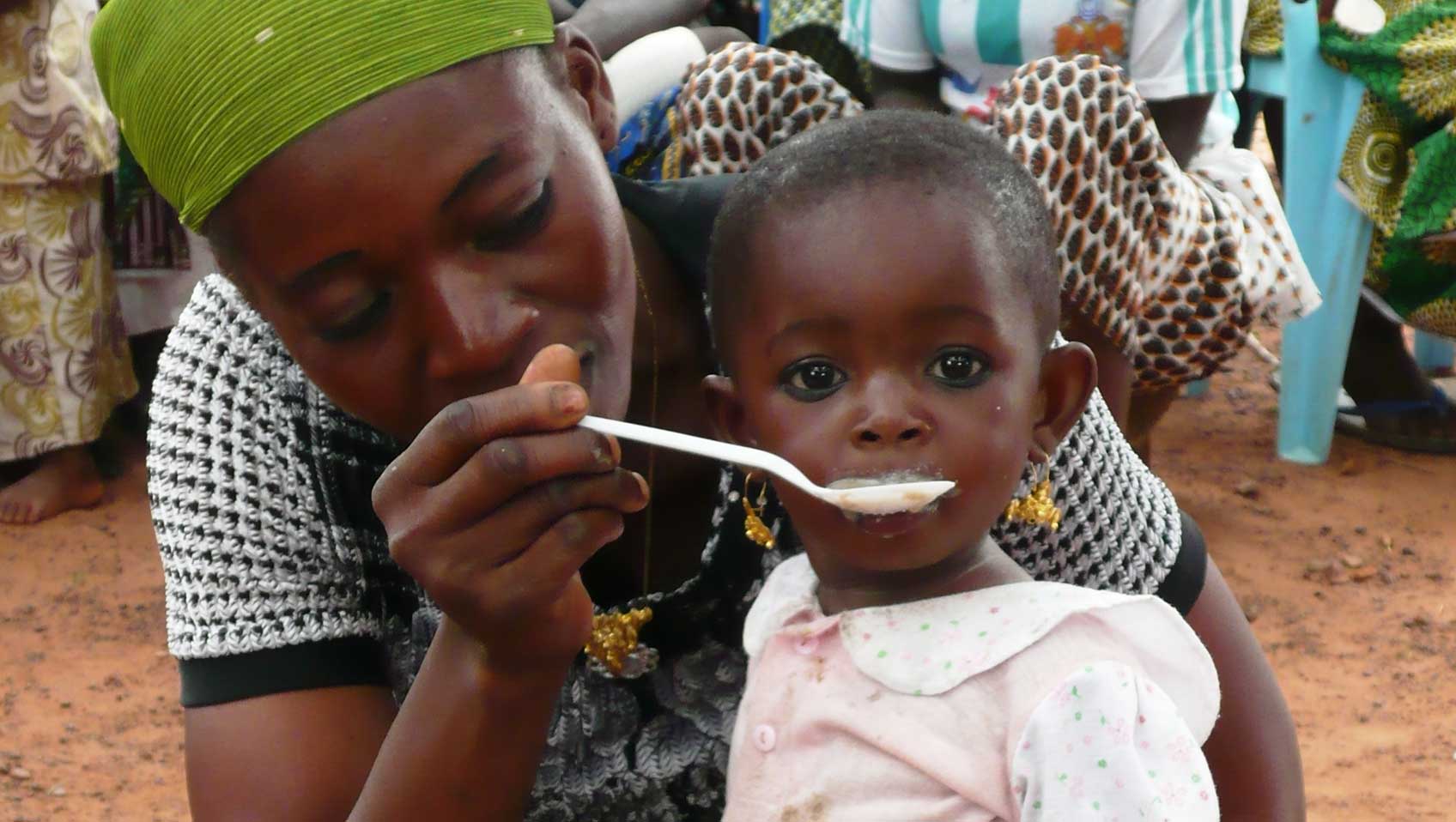 Our materials and technologies not only enhance the flavor of foods but also improve their nutritional value. We strive to solve problems of double burden of malnutrition, including overnutrition in developed countries and undernutrition in developing countries. Research and development is in progress on innovative solutions to meet these challenges.
New sweeteners to reduce sugar intake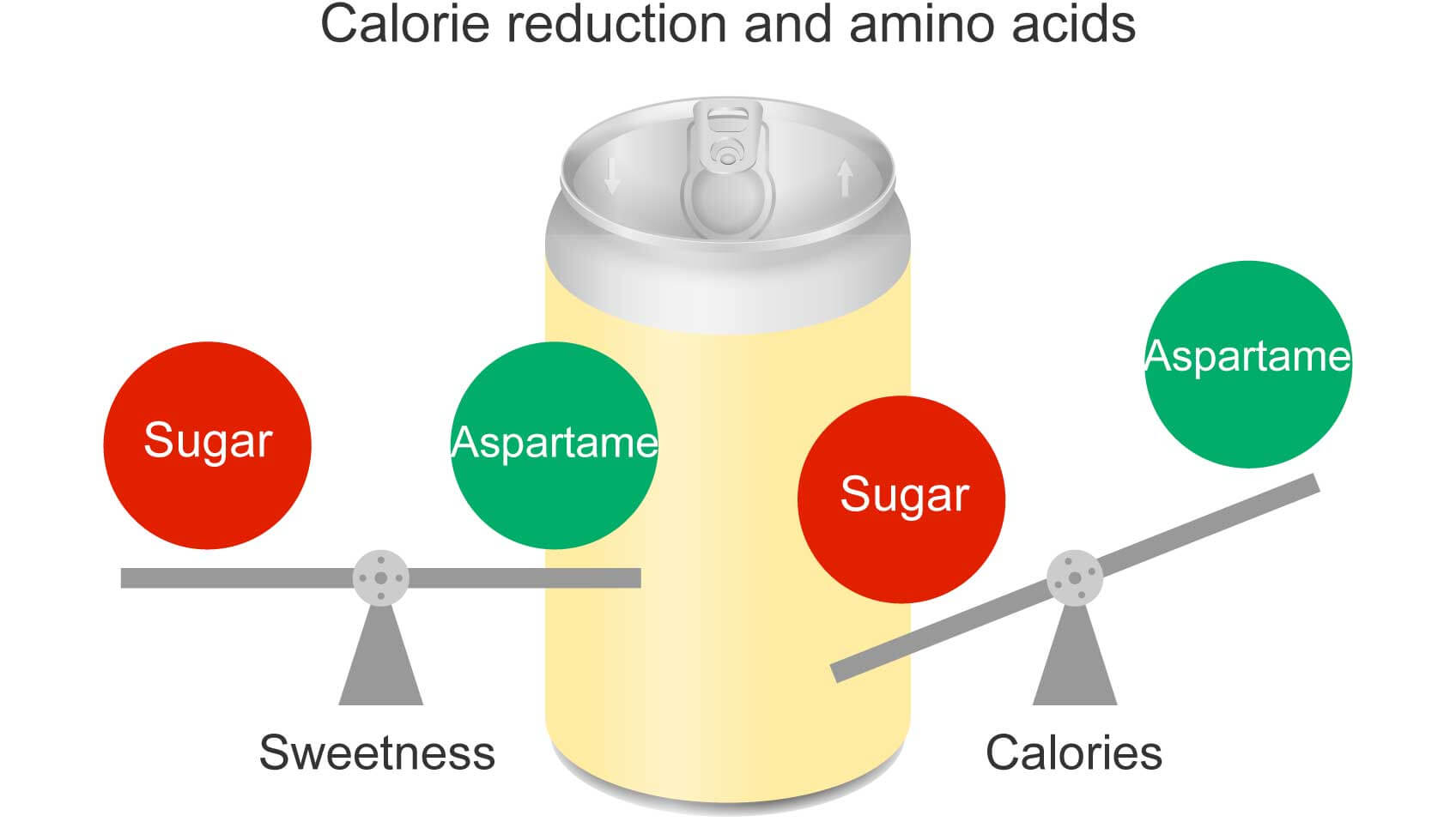 The Ajinomoto Group was the first in the world to commercially produce the high-intensity sweetener aspartame from two amino acids, aspartic acid and phenylalanine. Aspartame's safety is recognized by more than 125 countries and regions and it is used in more than 5,000 products. Our share of the global market for aspartame is nearly 50%.
More recently, we developed a new sweetener, Advantame, that has been approved as a food additive in Japan, the EU, and the US. Advantame is 20,000 to 40,000 times as sweet as sugar, and it brings increased value to a wide range of foods and beverages, including higher taste quality and lower production cost.
Advantame's intense sweetening effect can substantially reduce sugar and caloric intake, with no loss in sweetness. Blending technologies and recipes are currently being developed for a growing range of products optimized to reduce the sugar content of processed foods by taking advantage of the sweetening functions of Aspartame and Advantame.
---
The promise of kokumi for delicious low-fat cuisine
The focus of our latest receptor research is kokumi. "Koku" is a word used by Japanese chefs to express the richness and body of a dish. We have identified the substances that evoke koku, and call the function "kokumi." This taste impression emerges during maturation, fermentation, and prolonged simmering or stewing of food. In sensory terms, we know that kokumi compounds modify basic tastes, deepening and expanding their taste profiles. It is also becoming clear that kokumi compounds improve the sensory perception of fats and oils. Kokumi thus holds promise as a new source of health-related value in food.
MSG helps low-salt diets
Low-salt diets are generally bland and therefore difficult to sustain, which can contribute to stress. In joint research with Jumonji University, we found that satisfaction with a low-salt diet can be raised using the umami substance MSG (monosodium glutamate). The finding that proper use of MSG can help people maintain a low-salt regimen was presented at the 2015 Asian Congress of Nutrition.
---
---