Food science
Creating customer value
In our continuing pursuit of value for the customer, we leverage our distinctive customer analysis and application capabilities, with careful consideration of the growing individualization and diversification of lifestyles.
"Kitchen Value Chain" - Product development from the customer's viewpoint
From the time a product is purchased until it is discarded, it encounters various points of contact with the customer, such as the store, kitchen, and table. We gave the name "Kitchen Value Chain" to these contact points. We want customers to like our food products at every one of these points, to consider them delicious, easy to use, and ecologically sustainable. So we assess the packaging materials, compatibility with recipes, etc., of our products from sensory, visual, and psychological perspectives, and apply our findings to further product development.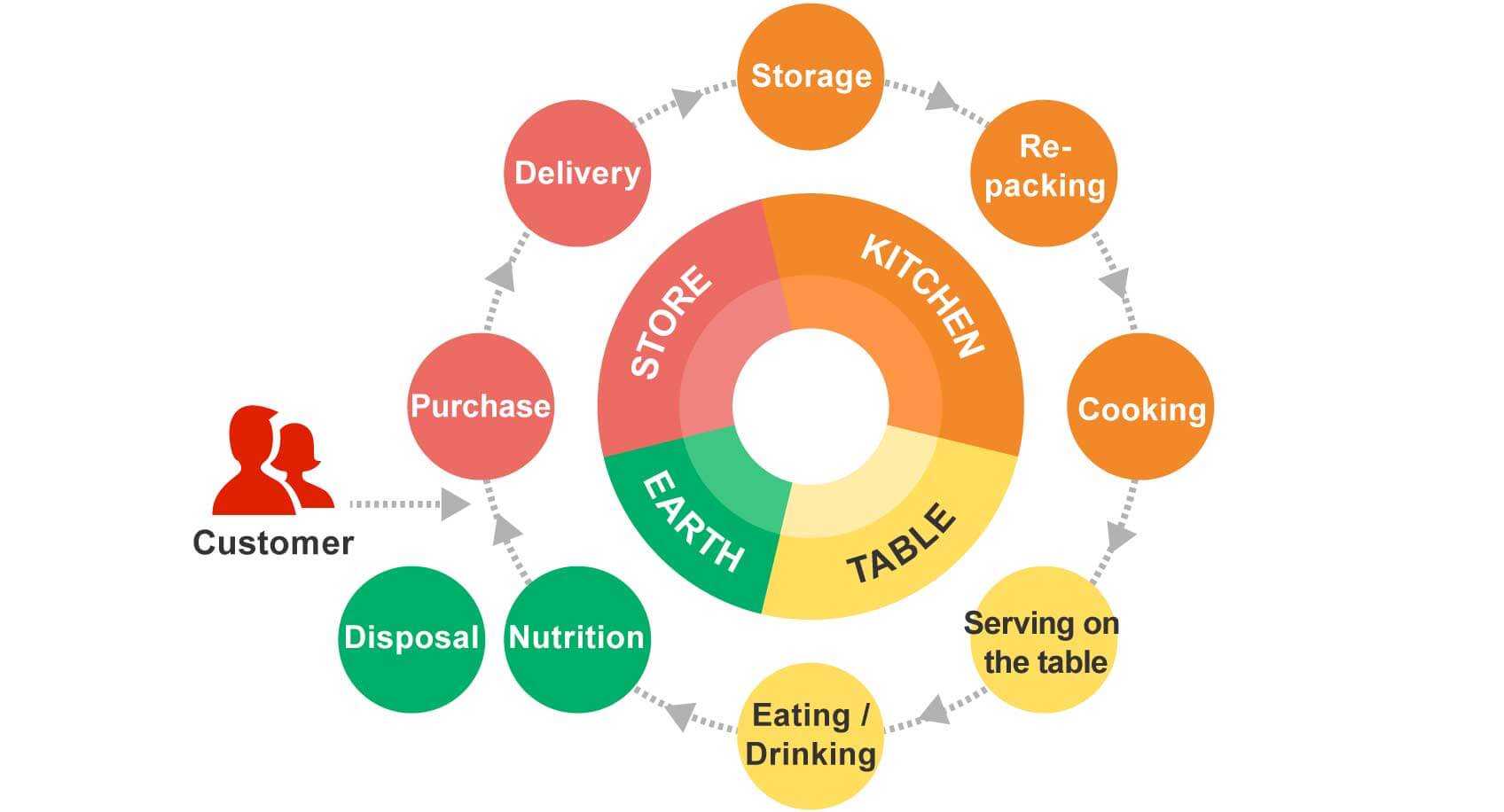 Sensory evaluation
To offer foods and flavors that consumers truly enjoy, it is essential to know their preferences, select the right materials, and prepare the products appropriately. Taste perceptions and enjoyment of food are influenced by a customer's country or region, age bracket, and gender, past experiences and locale of consumption. Our goal is to delight every customer with food products whose taste and quality they look forward to enjoying. To do so, we are constantly refining our capabilities in sensory evaluation, implementation, and technology.
---