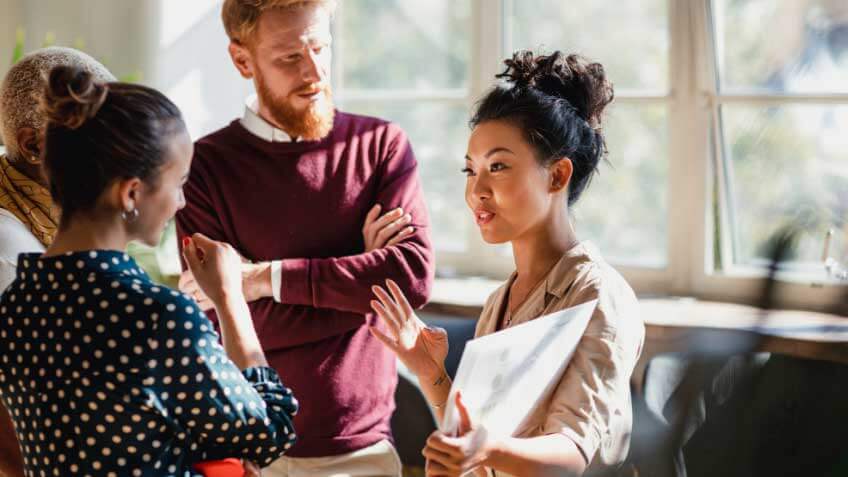 The Ajinomoto Group Continues to Resolve Social Issues from a Global Perspective
"Eat Well, Live Well." This corporate message confirms that the Ajinomoto Group is not simply a company that manufactures and sells products. For over a century, our raison d'etre has been to create new value, unlocking the power of amino acids to resolve the issues associated with dietary habits and aging, food resources, and global sustainability. The Ajinomoto Group continues to take on the challenge of resolving social issues through its business activities and to contribute to the quality of life of people around the world.
Our Philosophy
Since its founding, the Ajinomoto Group has been consistently engaging in initiatives to resolve social issues through its business. By improving economic value through the creation of shared value with society and local communities, these initiatives have contributed to the Group's growth. These kinds of initiatives have been named The Ajinomoto Group Creating Shared Value (ASV). We have positioned ASV at the core of the Group's corporate philosophy.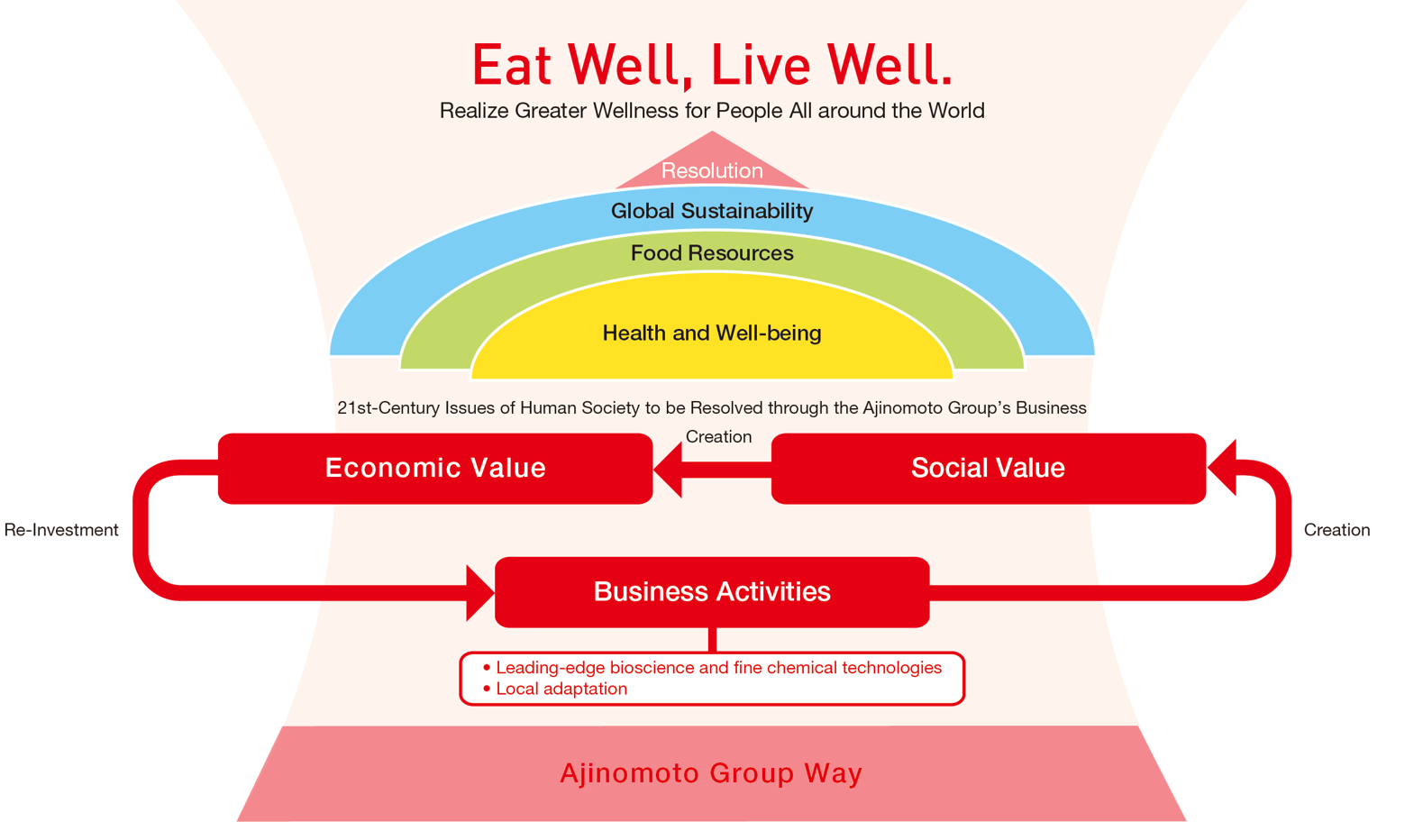 Ajinomoto Group Way
The Ajinomoto Group is a leader in the development of food products and advanced businesses that grow out of its innovative bioscience and fine chemical technologies. Unlocking the power of amino acids, we are working to fulfill our mission: to contribute to the world's food and wellness, and to better lives for the future. For over a century, we have maintained sustainable growth worldwide. The important shared value cultivated in that process is what we call the Ajinomoto Group Way.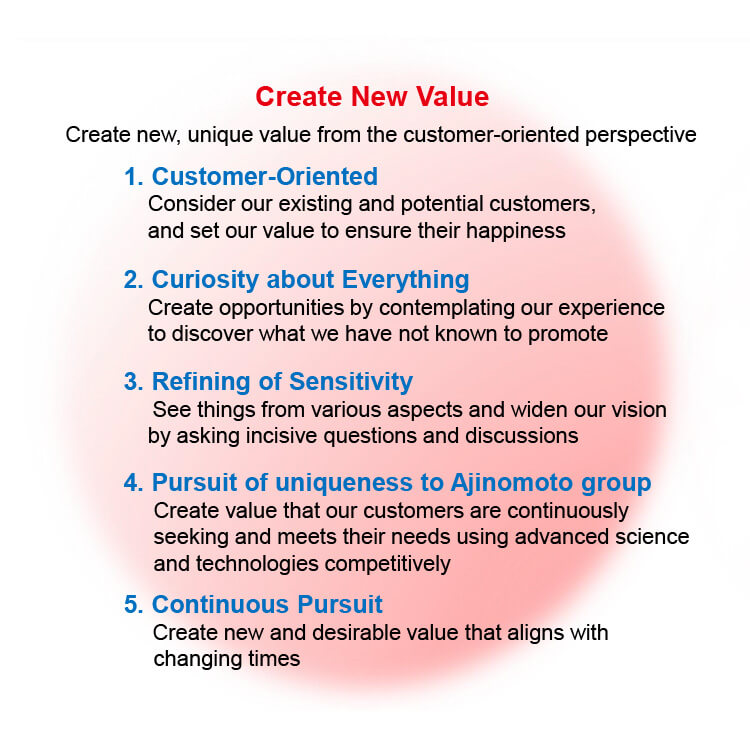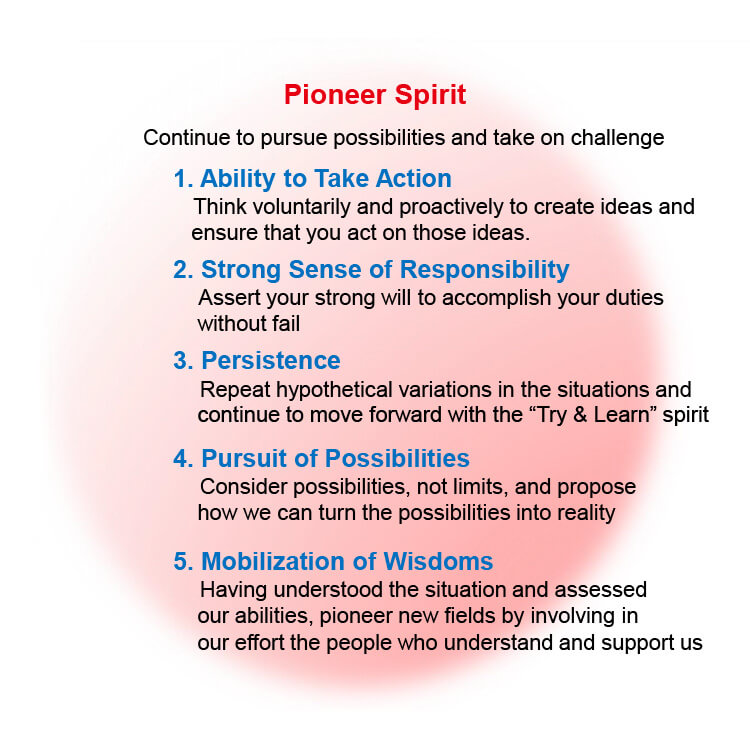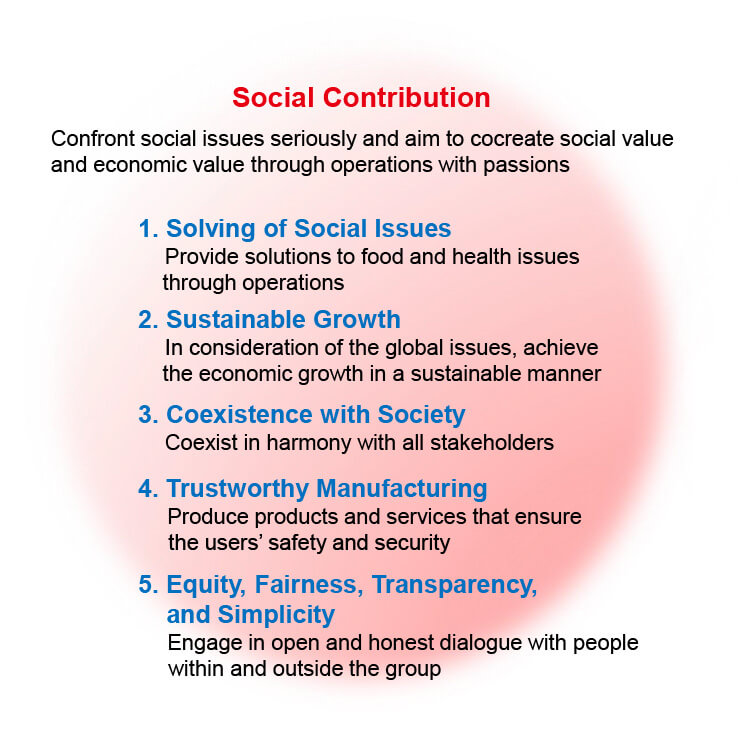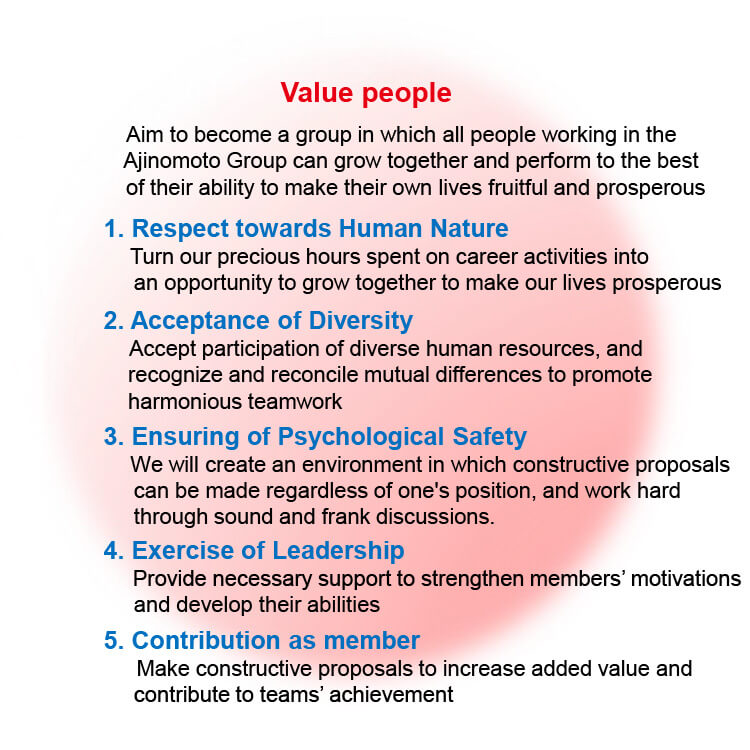 Our passion derives from the strong will that drives each of us to take on challenges. We value people, respecting diversity and working to enhance each other's strengths to maximize everyone's potential. Through teamwork that makes the most of individuality, we create new value that cannot be achieved by anyone alone, and thus achieve social contribution. That is the Ajinomoto Group Way.
The road to creating new value can be daunting and is not always glamorous. Applying a pioneer spirit, we have continued to take on challenges and to work tirelessly, building the foundation of a better society for more than a century. Today, Ajinomoto Group employees are hard at work all over the world delivering Ajinomoto products and services to as many countries and regions as possible.
Related Links
---