Research Institute for Bioscience Products & Fine Chemicals
Creating value through technological innovation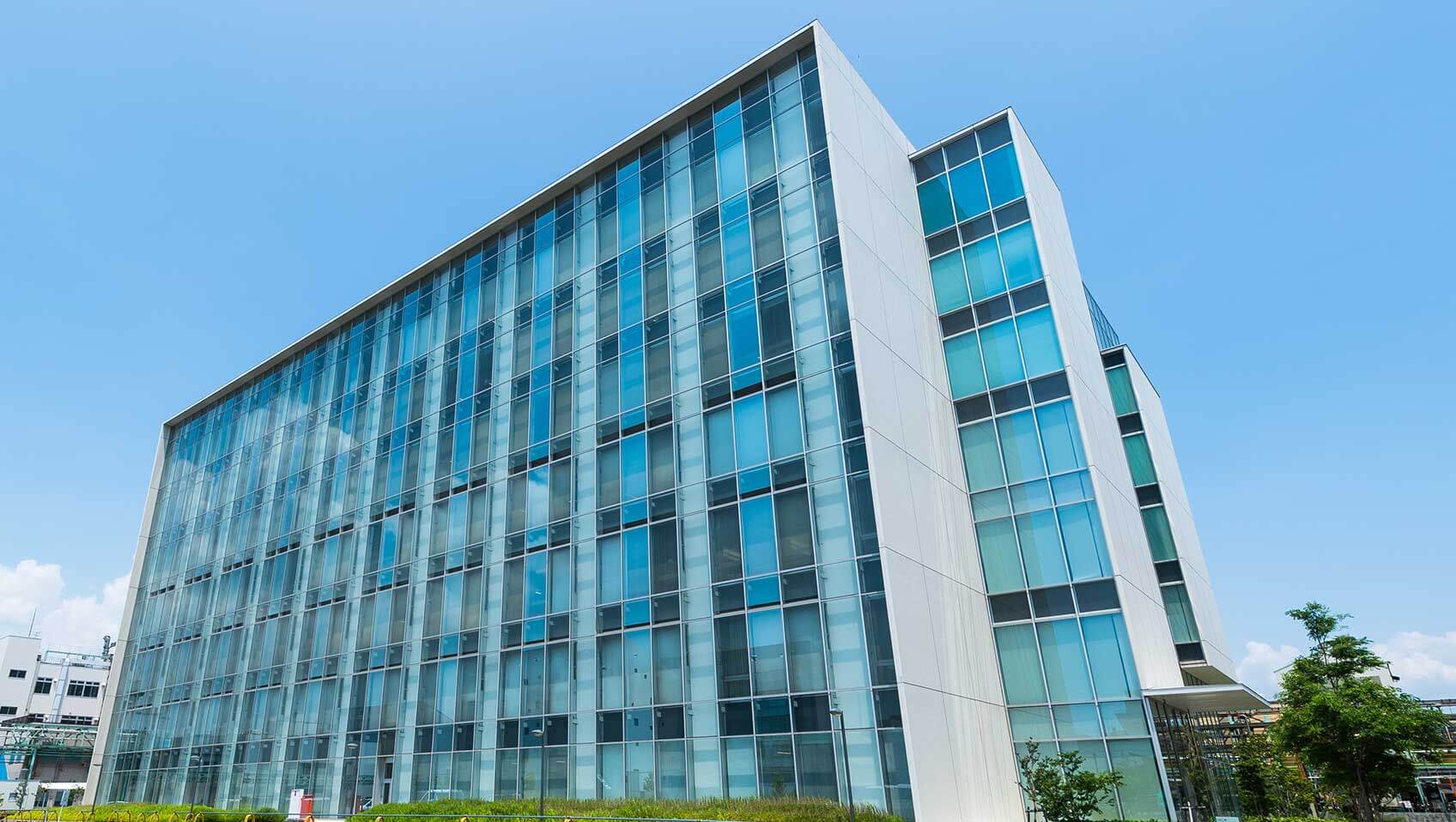 Our Mission
The Ajinomoto Group's purpose is the ongoing creation of value. Through our industry-leading bioscience and fine chemical technologies, we make 'Eat Well, Live Well' a reality for customers worldwide.
As a research organization, the Bioscience and Fine Chemicals institute supports the entire Group and helps grow the Amino Science business and other initiatives.
We constantly conduct R&D on the production and application of amino acids, amino acid derivatives, nucleotides, and related substances. We also explore new materials and production processes, and develop applications for their use in an expanding portfolio of business domains.
Work in progress
Distinctive, world-class technologies that meet consumer needs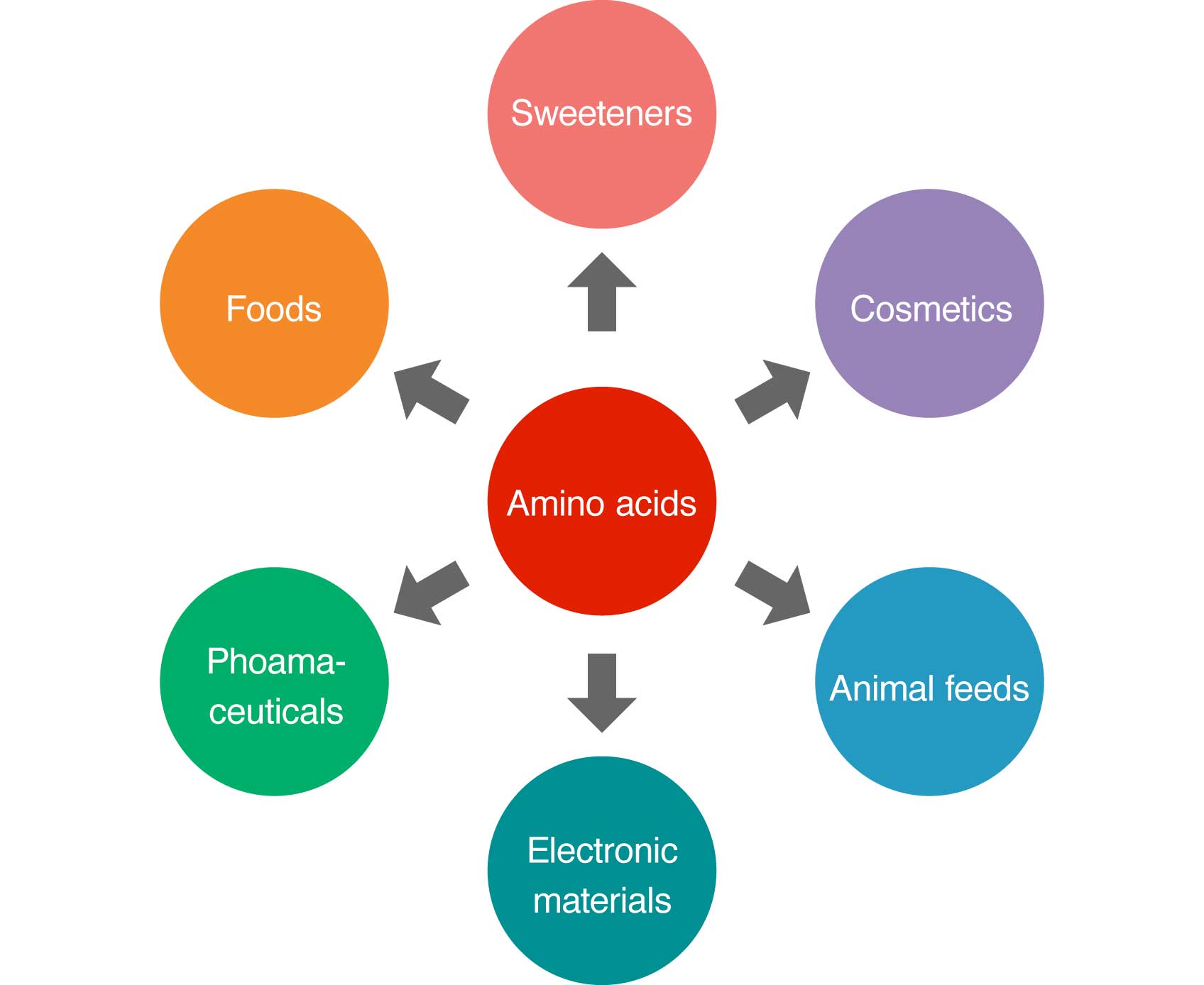 We create high-value materials and consumer products. These include food-additive MSG, nucleotides and amino acids for pharmaceuticals and animal feeds, seasonings, sweeteners, pharmaceuticals (bulk drugs, intermediates, and formulations), advanced medical materials (oligonucleotides, peptides, proteins, cell media), cosmetics, and electronic materials. Our aim is to provide solutions for next-generation markets.
Our strength is a combination of different capabilities. These include our experience in biotechnology, our understanding of microbes and enzymes, and our knowledge of fine chemicals for producing functionally valuable compounds from raw materials. In addition, we have expertise in evaluating the nutritional, physiological, and other benefits of materials for utilization in new products. Together, these capabilities form a base for the advanced development of high-quality solutions.
Domestic and global operations
Organizational structure in Japan
Our organizational structure in Japan has two axes. One consists of the Materials Development and Application Laboratories, which primarily serve the Group's businesses with "one-stop" research, development, industrialization, and technical support. The other is the Process Development Laboratories, which focus on breeding new microbial strains, developing fermentation, isolation and purification processes, and advancing protein chemistry, industrialization, engineering, and other core technologies. These operations are linked to the expansion of peripheral technologies to create value-added products and services that respond to customer needs.
Global collaboration network
The Ajinomoto Group's global strength is supported by a worldwide innovation network. ZAO "Ajinomoto-Genetika Research Institute" in Russia is a key part of this network with its work on breeding the microbes that produce amino acids. It is one of several development centers around the globe that collaborate with the Research Institute for Bioscience Products and Fine Chemicals in Japan to develop uses for these microbes.
We also work closely with Ajinomoto OmniChem (Ajinomoto Bio-Pharma Services, Belgium), which provides commissioned production of pharmaceuticals, Ajinomoto Fine-Techno Co., Inc., which produces chemical-related products, especially electronic materials, Ajinomoto Althea, Inc. (Ajinomoto Bio-Pharma Services, U.S.A.), and other Ajinomoto Group companies located in Japan and around the world.
Location
Company Name

Research Institute for Bioscience Products & Fine Chemicals

Head Office

1-1 Suzuki-cho, Kawasaki-ku, Kawasaki City, Kanagawa Prefecture
210-8681 Japan
---