The Ajinomoto Group initiative for Open Innovation promotes global collaboration through productive partnerships and innovative technology.
Creating the future together
However hard you try, there are answers you cannot find alone. Even when you see a solution, it may be impossible to realize without a partner. We are ideally placed to be that partner because of our core strengths: Leading-edge bioscience and fine chemical technologies.
We believe innovation begins when very bright people with different backgrounds, disciplines and perspectives listen to each other's thought processes and apply fresh insights to solve pressing issues as effectively as possible.
We call our approach Open Innovation because the fruits of the partnership are made available to academia, government organizations or other companies.
Ajinomoto's Client Innovation Center (CIC) was established to promote open innovation. Our focused and collaborative models are designed to spark creative synergies and generate breakthroughs that will improve the future of the planet and humankind.
Global strategic base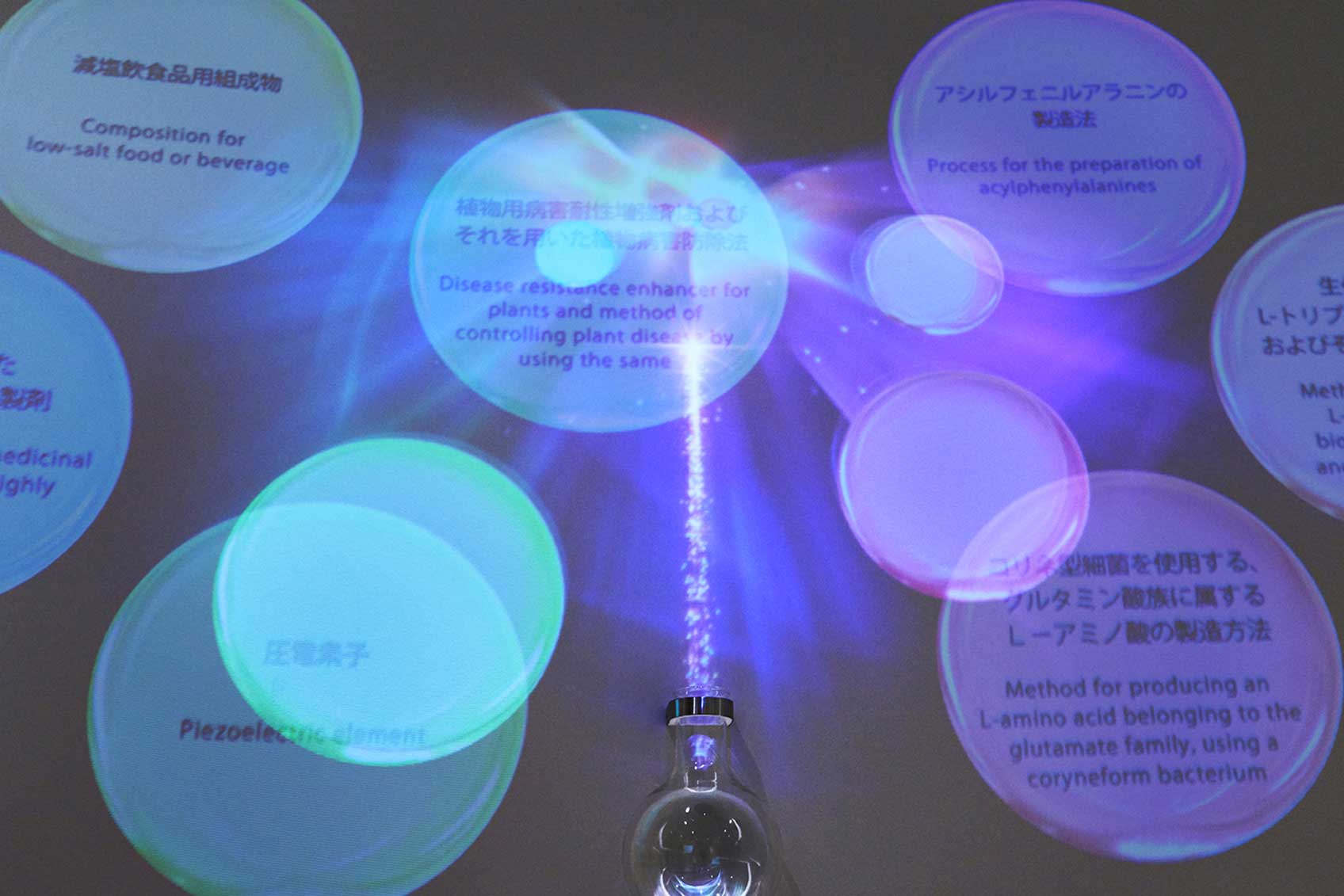 NARIC - North American Research & Innovation Center
NARIC is a strategic base for global research and development in the Ajinomoto Group. It coordinates and supports the activities of the Group and other institutions, companies, and organizations in the Open Innovation program.
More information
Client Innovation Center (CIC)
CIC generates research projects through discussions with business partners, and works with them to create new initiatives that can help resolve social issues. It features a Technology Space that presents 37 representative technologies in 14 categories from the Ajinomoto Group's Food Science and Amino Science businesses, and a Digital Ideation Space that showcases cutting-edge ICT.
More information