Food Resources
Maximize limited food resources and provide more value
Nature's bounty, as raw materials, are essential for making products. The Ajinomoto Group will sustainably procure agricultural, livestock and fishery resources, as well as follow manufacturing practices that make full use of raw materials without waste. The Group will also work together with consumers toward reducing food loss throughout society.
Approach
The Ajinomoto Group provides products and services that utilize nature's bounty such as agricultural, livestock, and fishery products around the world, and recognizes that its business activities considerably affect the global environment as it is affected by the environment. That is why the Group aims to pursue sustainable production and consumption when managing business, by efficiently using valuable resources and addressing environmental and social issues such as human rights and occupational safety in supply chains.
Ajinomoto Group Long-Term Environmental Vision: Environmental Targets
Together with communities and customers, the Ajinomoto Group contributes to the global environment through initiatives that are ahead of international targets, from manufacturing to consumption. The medium- to long-term environmental targets encompass the entire product lifecycle, and address cutting food loss and waste, improving security of food resources, and conserving the natural environment as well as initiatives in production (factories).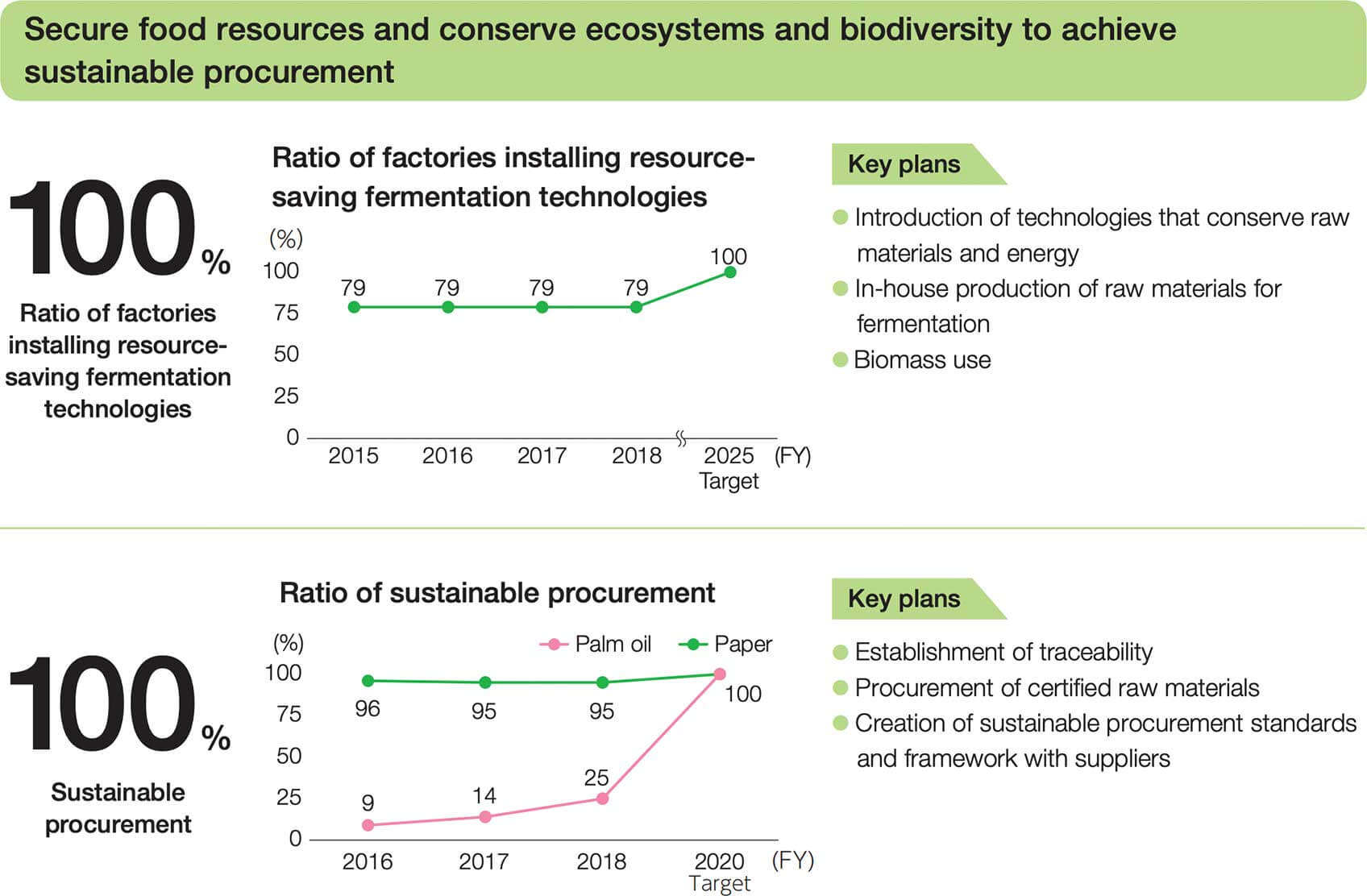 Report by Materiality Item
Sustainable Materials Sourcing
Reduction of Food Loss and Waste
---
Environmental Management
---
---