Innovation
AJICAP®—Cutting-edge technology that offers hope to cancer patients
Reading Time: 3minutes
AJICAP® is an application of amino acid technology developed by the Ajinomoto Group to produce antibody-drug conjugates (ADCs), which are used to treat cancer and other illnesses with fewer side effects and higher medicinal efficacy than ever before. AJICAP®  is helping deliver tangible health benefits and providing hope for patients everywhere.
Since the early 2010s, ADC drug development has shown increasing promise, and the ADC market has grown rapidly, especially for anticancer applications. ADCs are a type of biopharmaceutical that binds to another drug and transports it to a specific location in the body. The Ajinomoto Group began ADC technology development in the mid-2010's, applying its amino acid technology and expertise. The key result of that work is AJICAP®.
"I immediately found the AJICAP® project very interesting from a technical perspective," says Tatsuya Okuzumi, who has been involved since the beginning. "AJICAP® gives us an opportunity to utilize the technologies we have cultivated and deliver results to customers that the competition cannot match."
So what makes AJICAP® special? With conventional ADCs, the drug is randomly connected to the antibody, and some of the drug is dropped in the bloodstream before reaching the target cells, resulting in adverse side effects and reduced drug efficacy.
AJICAP® ensures that the binding of the drug is stable, so the amount of the drug dropped in the bloodstream before reaching the target is lower, resulting in fewer side effects. And since the drug reaches the target more efficiently, the minimum dose required is lower than with conventional methods. Since no antibody engineering is required, development efficiency is greater than with first generation ADCs, and safety can be more easily verified.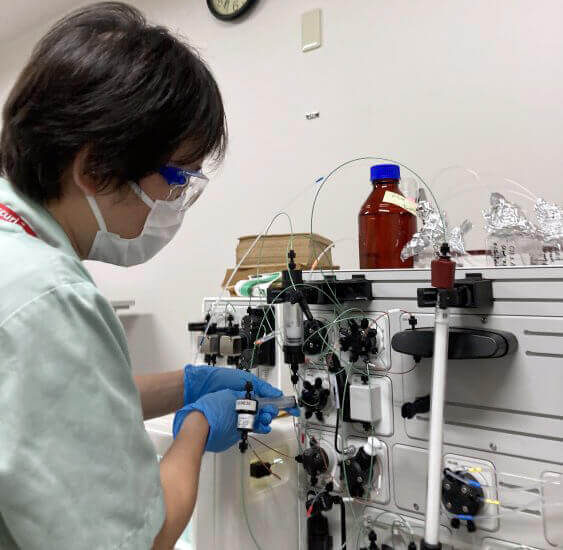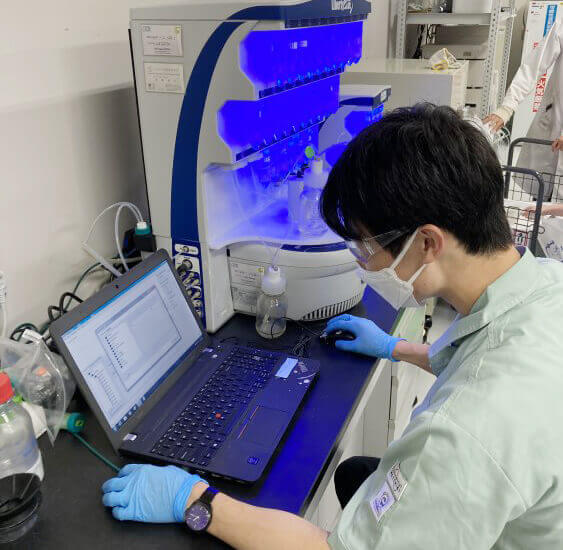 "I'm excited that with this technology we can contribute to the creation of superior pharmaceuticals that promote patient well-being." says Hiroki Imai, who is working on promoting AJICAP® to expand the application of the technology. 
In general, ADCs are recognized as therapeutic agents for cancer treatment, but expansion into other areas is anticipated since AJICAP® technology can be applied to other drugs to ensure more stable binding. The potential of this technology is being recognized more and more, with multiple licensing agreements for AJICAP® in progress or under consideration. The technology is expected to be put into practice in the near future.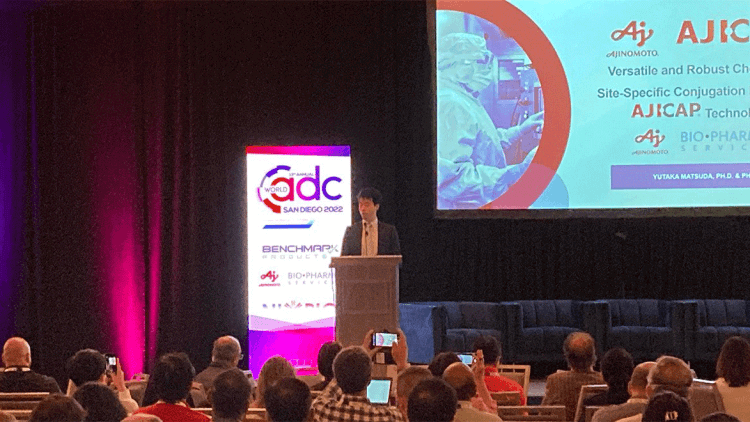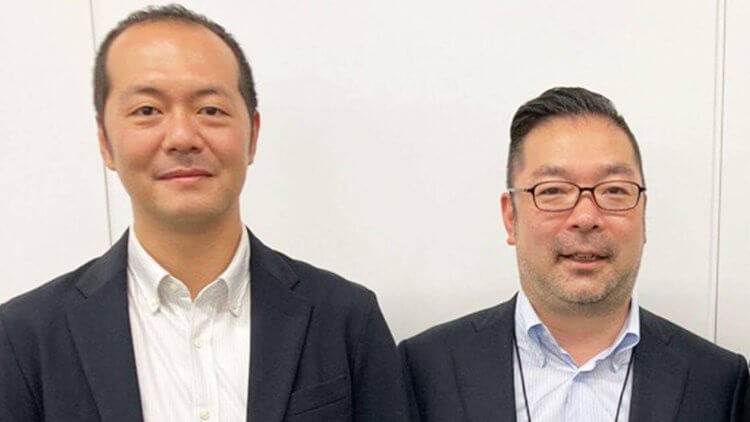 The appeal of AJICAP® is clear. "It is not unusual for development of a drug to take 10 years or more, and the probability of success is low," says Tatsuya Okuzumi. "When we propose our solution to customers who have a drug they want to develop, their faces light up. That's very motivating," adds Hiroki Imai. "Given the challenges involved, it's highly rewarding to help create products that are actually delivered to patients."
The Ajinomoto Group is moving to enter new markets with AJICAP®. This will position the Ajinomoto Group to do even more to leverage the power of amino acids to help people lead healthier, happier lives everywhere.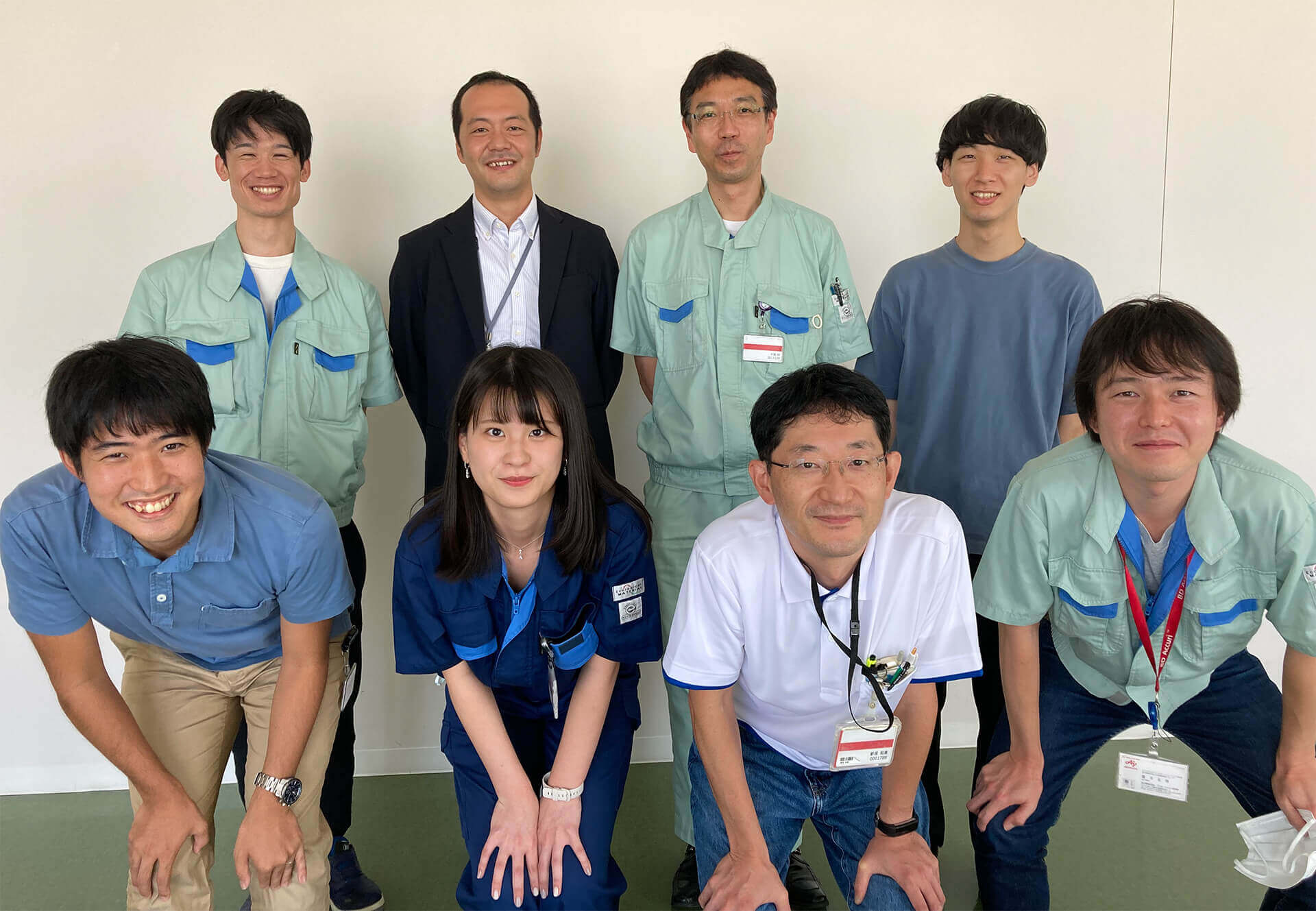 Related links: