3. Manufacturing
Production of safe and high-quality products
The Ajinomoto Group, in accordance with the Standard for HACCP, Standard for GMP, Standard for Food Defense and so on of the Ajinomoto System of Quality Assurance (ASQUA), conducts thorough quality control of work environment maintenance to provide safe and high-quality products. In addition to exhaustive rules and behavior education for employees, every process of manufacturing from raw materials acceptance to mixing, cooking, blending, filling and packing is conducted based on the highest level of care concerning quality, sanitation and safety.
Examples of quality inspections and checks in accordance with manufacturing process
Various inspections and checks are conducted at each process depending on the type of raw material and product properties.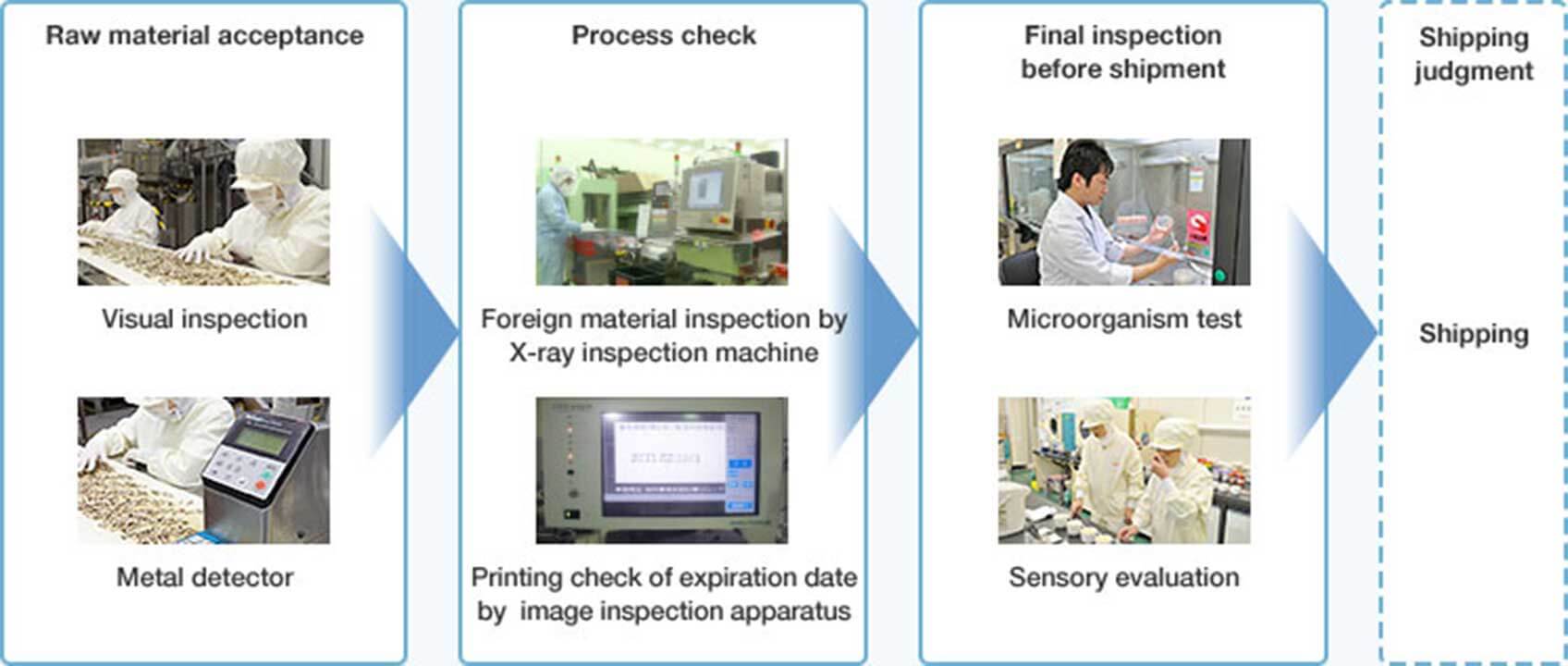 Structural Enhancement to Guarantee Food Safety
The Ajinomoto Group is enhancing food safety assurance to minimize risk of intentional contamination across the Group's worldwide supply chain. As shown in the diagram below, these include fostering a good organizational culture, based on trusting relationships with employees, and revising and strengthening both hardware elements such as manufacturing equipment and software elements such as quality standards and guidelines.
Diagram of food safety assurance concept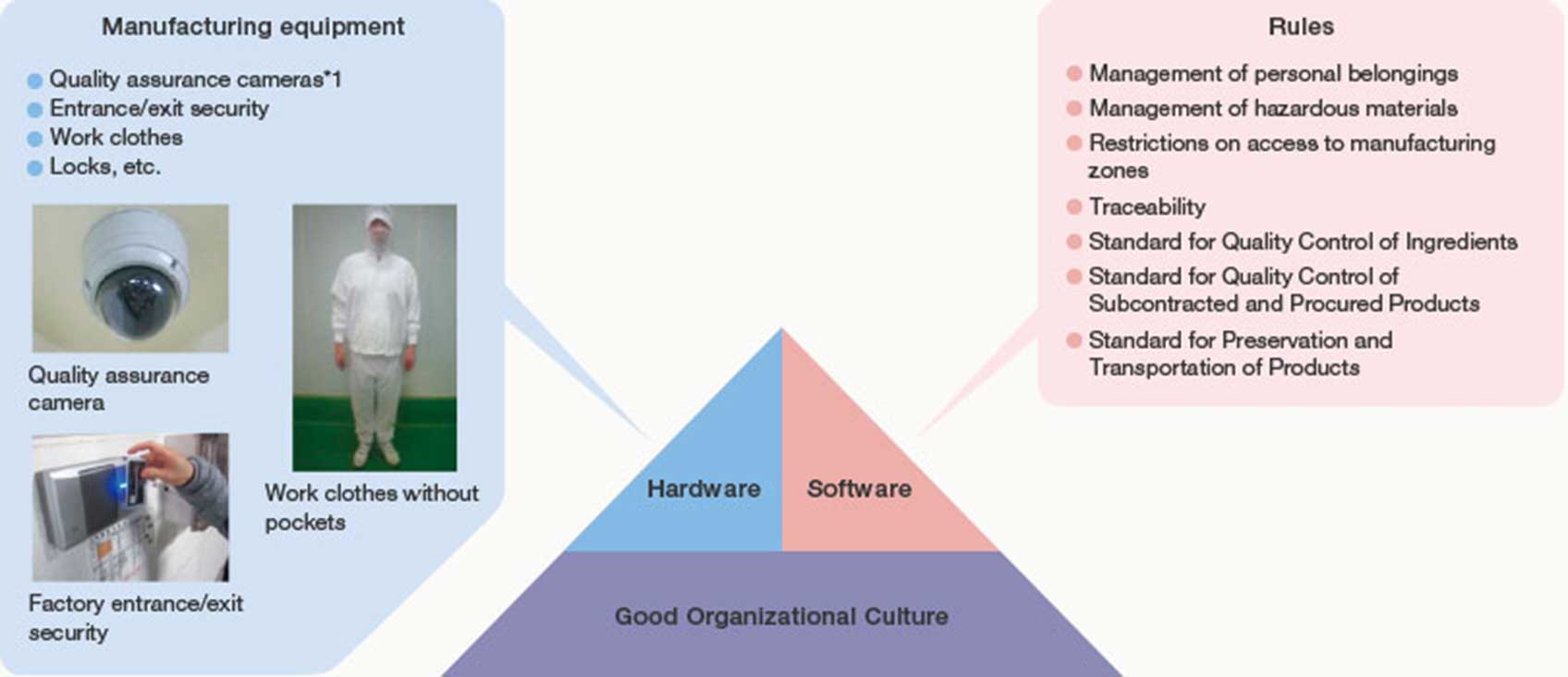 ---