The Power of Amino Acids
AMIHOPE®SB—Amino acid technology gives new hope to reducing microplastics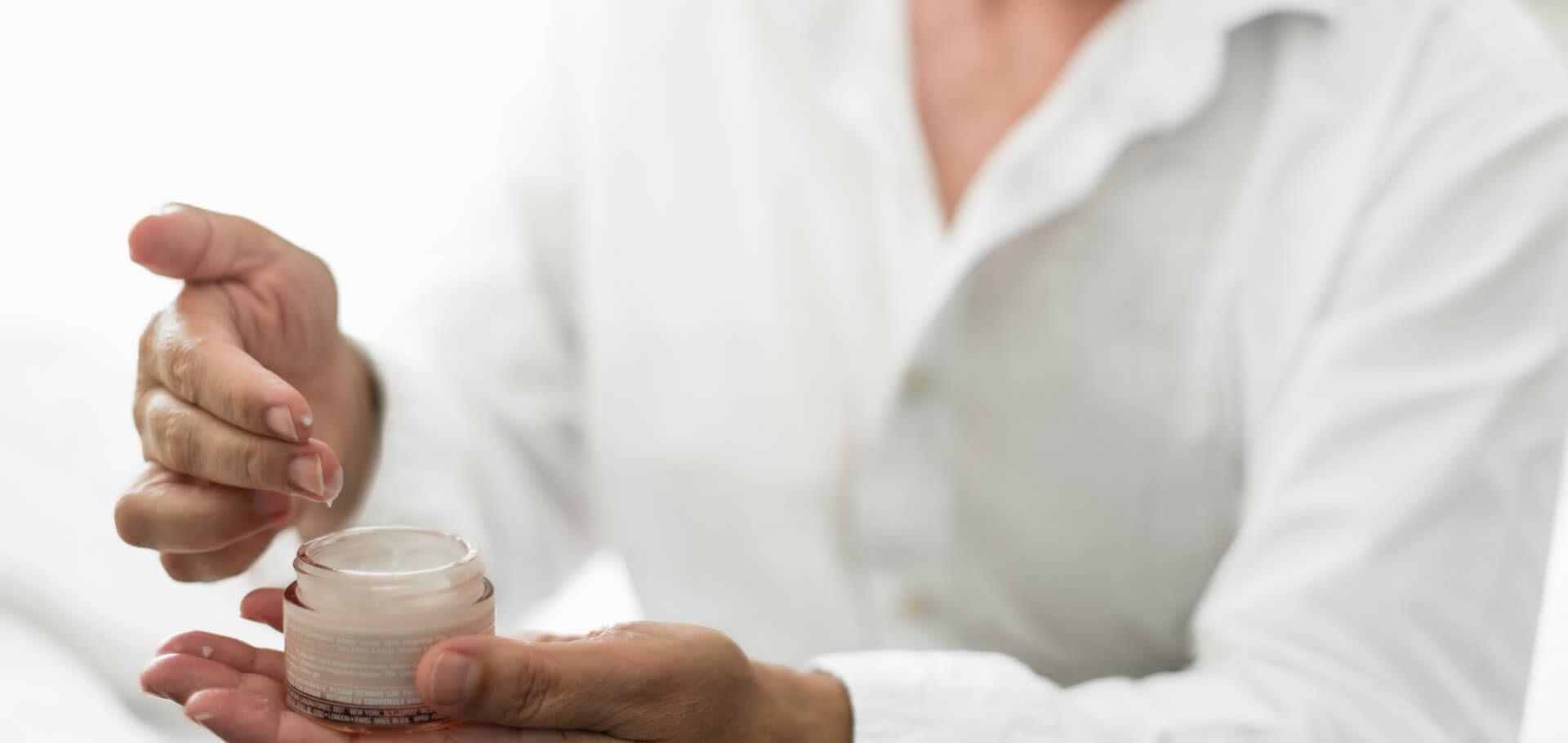 Reading Time: 4minutes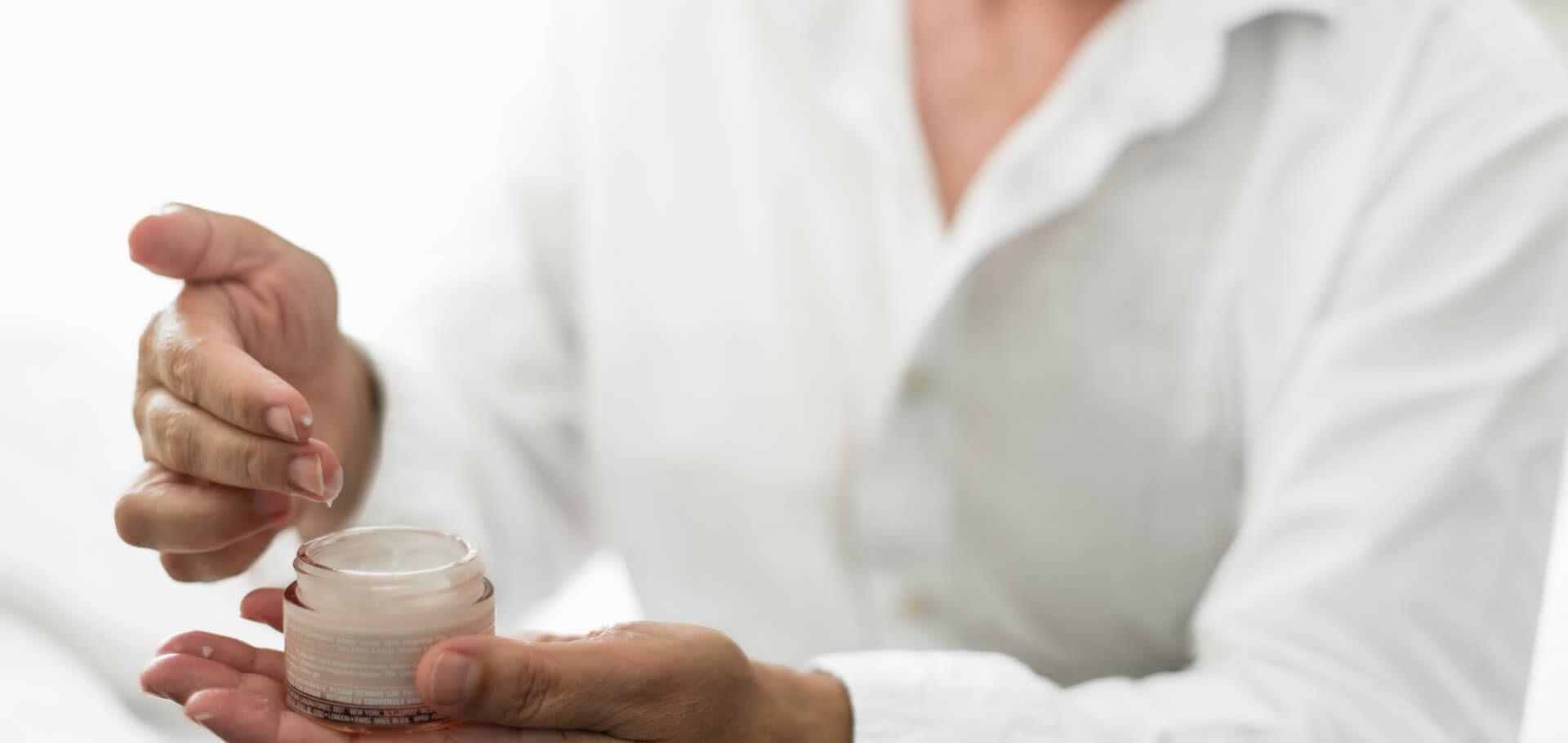 What are microplastics?
Most of the plastics we use every day are easy to spot: food and beverage containers, drinking straws, shopping bags, and cosmetics bottles to name a few. With limits to recycling capacity and feasibility, we all know the best way to reduce plastic waste is with environmentally friendly alternatives such as paper cartons, canvas tote bags, commuter mugs, reusable straws, and bar soap, for example.
Other kinds of plastic aren't as visible—sometimes, they're literally microscopic. Plastics less than 5mm in diameter are called microplastics. They can harm terrestrial and marine ecosystems and even work their way up the food chain to humans, posing health risks. Those arising from the breakdown of plastics in the environment are called secondary microplastics. Those under 5mm before entering the environment are called primary microplastics.
Use of microbeads in cosmetics products
Microbeads are a category of primary microplastics with many commercial and industrial uses, from medicine to agriculture to cosmetics. Annually, cosmetics products account for about 15% of all microbeads used commercially. Microbeads under 20 μm* in diameter go into products such as moisturizing creams and makeup because their smoothness and roundness enhance silkiness and spreadability. But because they're so tiny, microbeads can pass through sewage treatment filters into the ocean.
The search for sustainable alternatives to microbeads
With growing attention on sustainability, countries worldwide have passed regulations on the use of microbeads in cosmetics. Naturally derived or environmentally friendly materials like sea salt have replaced microbeads in exfoliating cleansers and other wash-off products. For makeup and other leave-on cosmetics, however, biodegradable materials like silica and cellulose simply don't deliver the same properties and functionality as microbeads.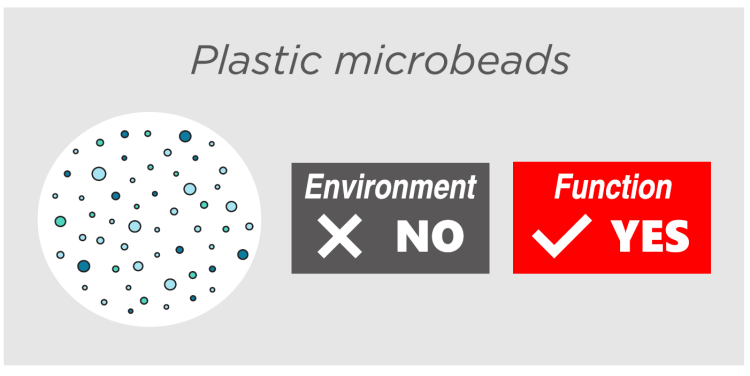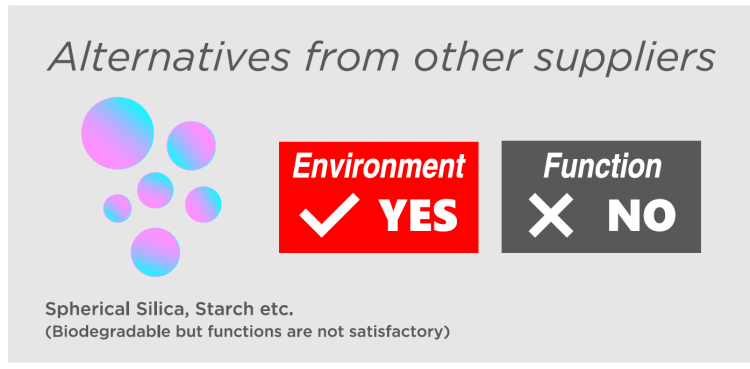 AMIHOPE® SB Series aims to reduce microbeads in cosmetics
Using decades of knowhow in amino acid science, the Ajinomoto Group has developed a new coating technology for silica and other natural materials. It uses lauroyl lysine, a combination of lauric acid––abundant in palm trees­­ and other plants––and lysine, an amino acid. In July 2022, the Group launched its AMIHOPE® SB series of plastic-free sustainable beads for cosmetic use based on this technology. These powders enable manufacturers to achieve environmentally friendly yet high-quality makeup, skincare, and haircare products.
"Various coating technologies have been developed over the past 20 years, but a more efficient coating was needed to achieve the desired feel and function," says Shuvendu Biswas, who oversaw development. "To achieve what everyone thought was impossible, we had to devise a new method not bound by existing ideas. By chance, we discovered the optimal coating technology using a method that was the opposite of the existing one."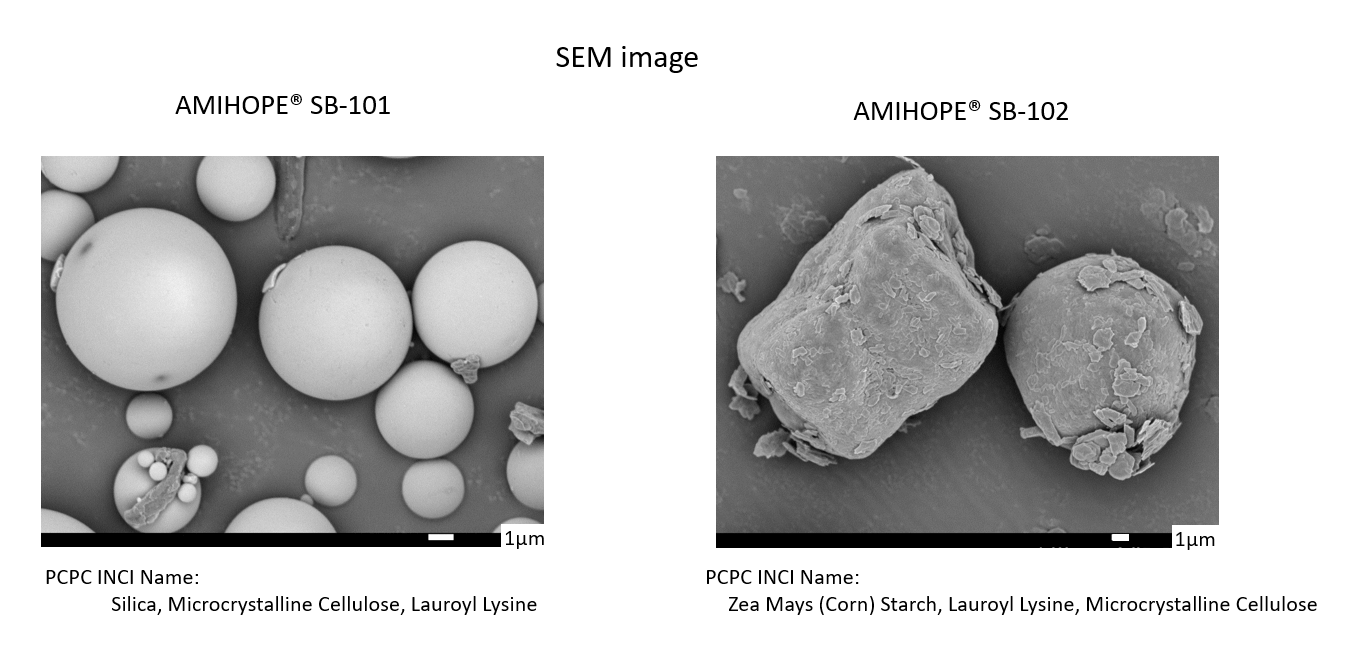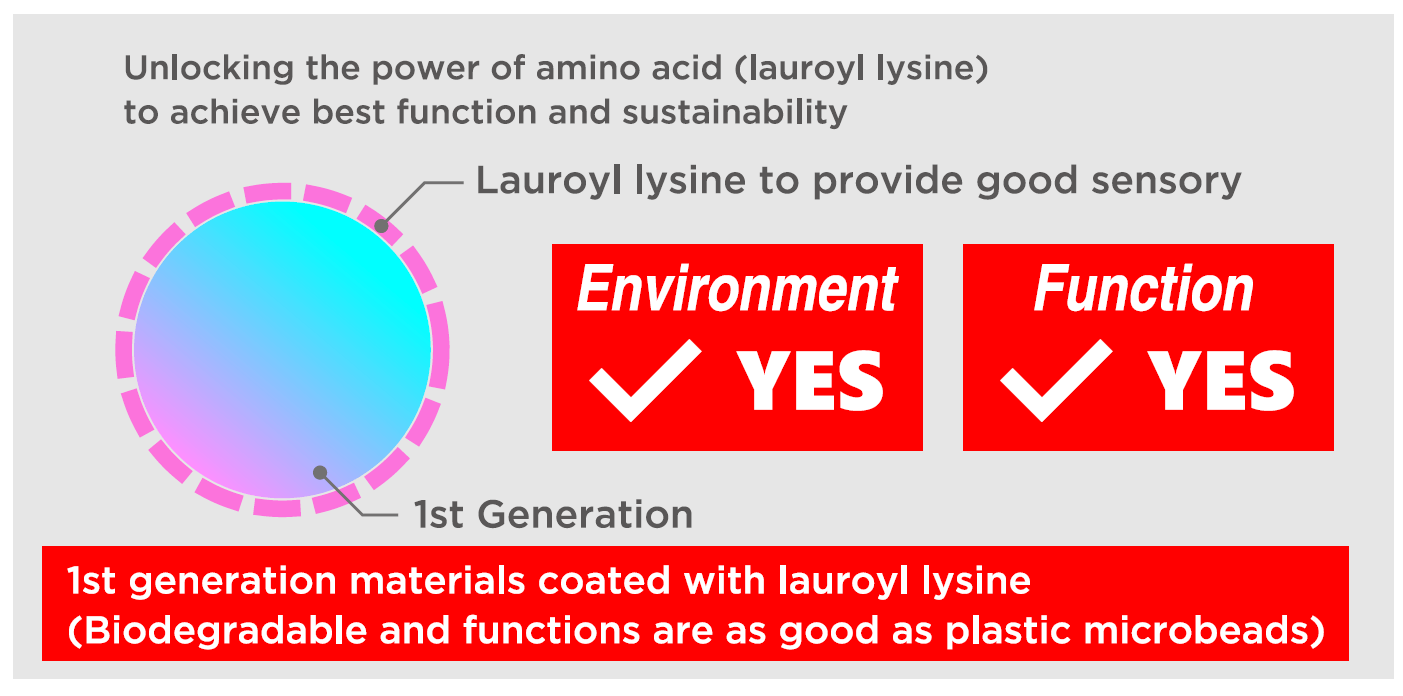 A long-standing commitment to sustainability
The Ajinomoto Group's commitment to sustainability led it to develop the first human- and eco-friendly amino acid-based materials over half a century ago. In 1972, it launched the world's first amino acid-based detergent made from glutamic acid produced by plant-based fermentation. As of 2019, it provides amino acid-based cosmetic materials to more than 5,000 manufacturers in 55 countries.
"Cosmetics have the power to not only make people feel beautiful on the outside but give them energy and hope on the inside," says Biswas. "The name AMIHOPE® expresses our desire to realize a more beautiful environment and hopeful future through sustainable cosmetic materials." The Group is now exploring the possibility of using its AMIHOPE® technology to find alternatives to microbeads in other industries.