Sustainability: Nutrition for Better Health & Aging
Nutrition education: promoting initiatives that improve and maintain physical and mental well-being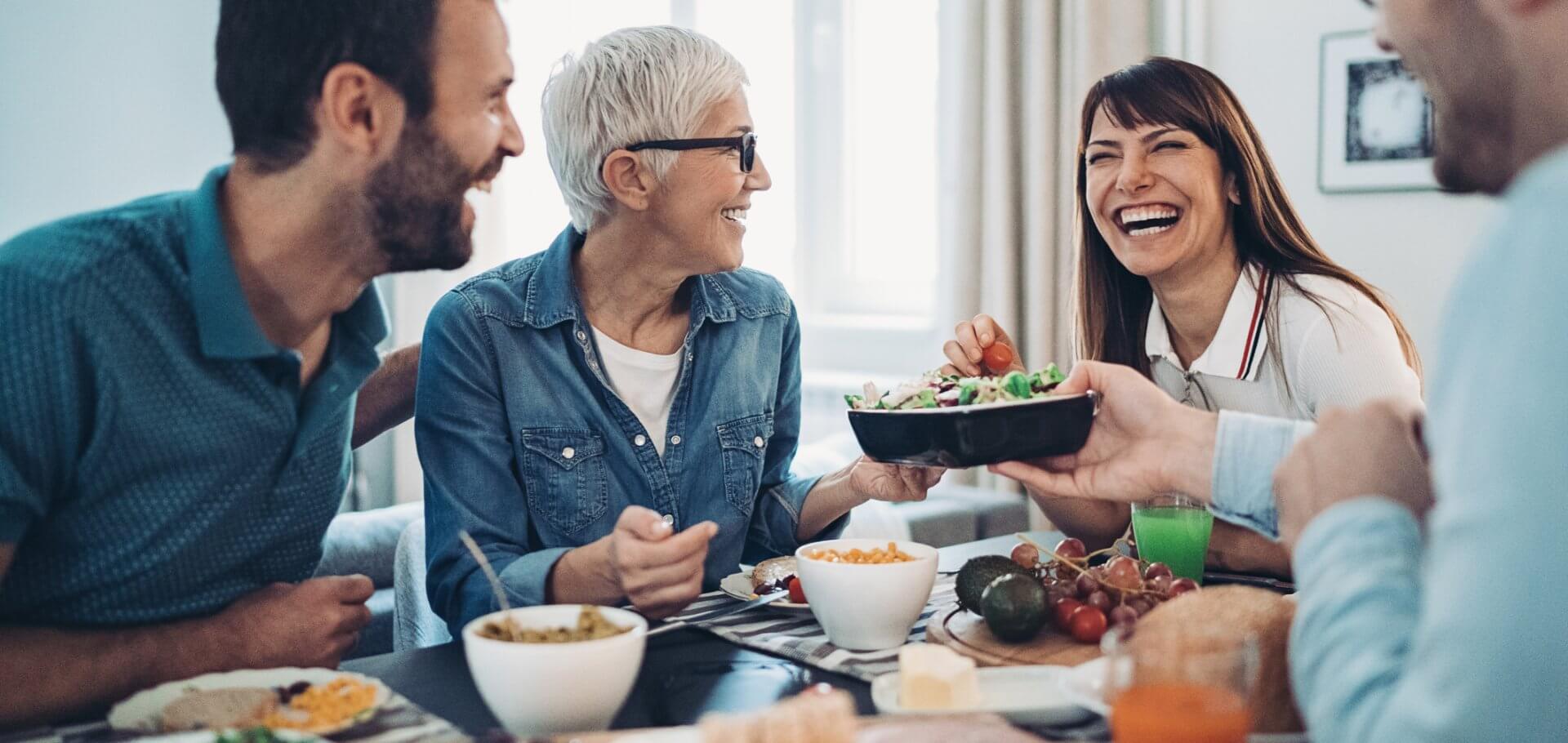 Reading Time: 5minutes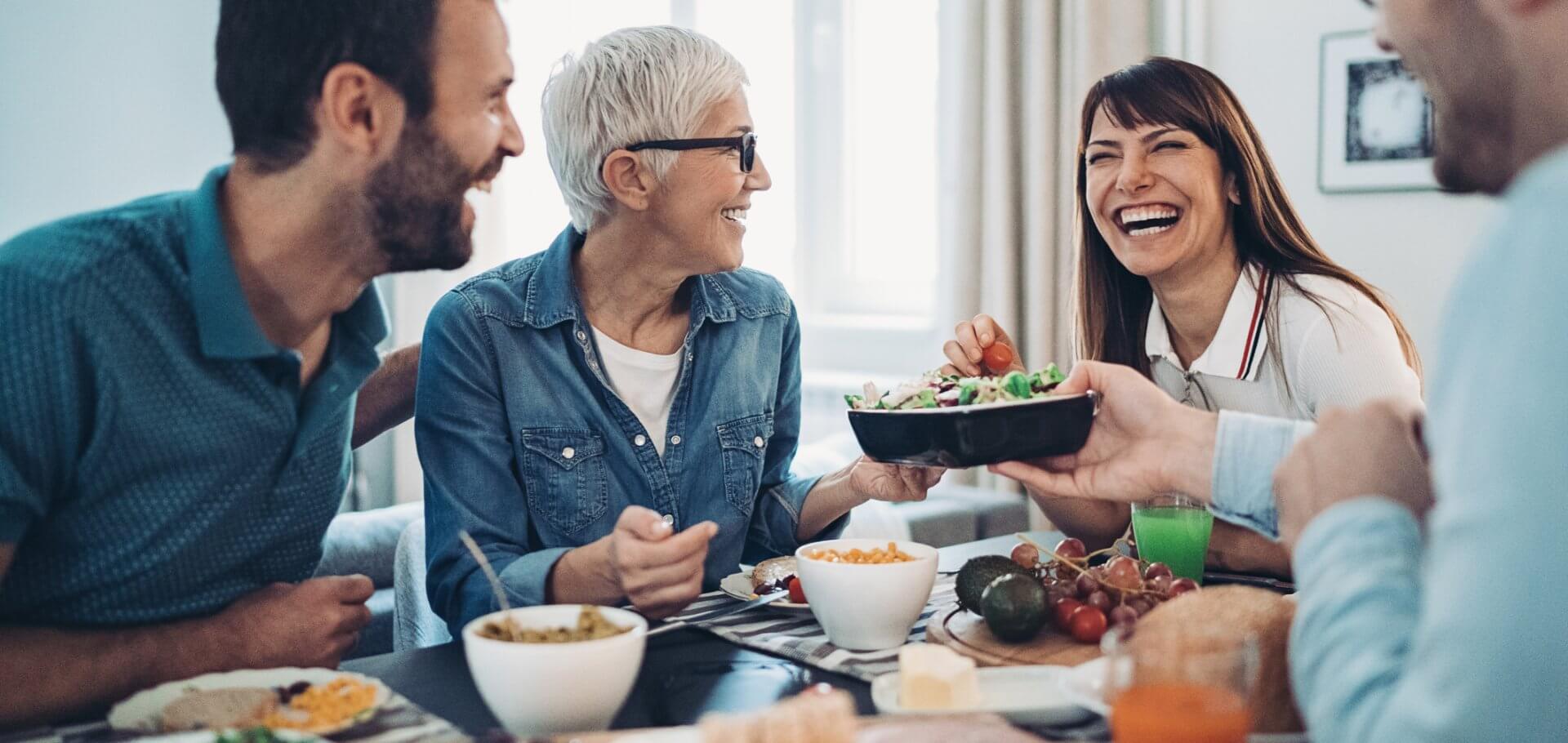 What is nutrition literacy?
Literacy—the ability to read and write—is essential in today's society. The word is also often applied to any competency or knowledge deemed essential in the modern world, such as digital literacy or financial literacy. In recent years, the term "nutrition literacy" has come into widespread use. It refers to a person's capacity to obtain, process, and understand nutrition information, and the skills needed to make appropriate nutrition decisions.1
Nutrition literacy is important because people need to know what their bodies require to grow, as well as to improve and maintain their physical and mental health. As part of its Commitment to Nutrition, the Ajinomoto Group believes nutrition literacy plays a vital role in making nutrition accessible to everyone and in finding personalized diets that respect people's cultures and preferences, while providing them with delicious and healthy meals that reduce salt and optimize protein without compromising taste, accessibility, and local ways of life.
Promoting employee nutrition education initiatives worldwide
The Group also believes that nutrition literacy, to borrow an old saying, begins at home. That is, to maximize its contribution to extending the healthy life expectancy of people worldwide, the Group understands it must begin by supporting the health and well-being of its employees around the world. Therefore, it has set a goal of providing nutrition education to 33,000 employees annually over the next three years.
Along with providing healthy meals in the workplace, health checkups and breastfeeding support, the Ajinomoto Group strives to improve nutrition literacy through the Nutrition Education Program. The program aims to educate Group employees about nutrition basics like balanced nutrition; delicious salt reduction; delicious sugar and fat reduction; protein intake optimization; how amino acids function; increasing fruit and vegetable intake; and how exercise and sleep affect the body's nutrition and health requirements.
Local nutrition education initiatives make information more accessible
Implementation of the Nutrition Education Program has demonstrated that Group employees are eager to learn about nutrition and willing to make dietary and lifestyle changes to improve their health, especially when information is made easily accessible.
Ajinomoto Thailand, for example, produced eight short Thai-language Nutrition E-learning videos, accessible via computers and mobile devices, covering a range of health and nutrition-related topics aimed at boosting employee nutrition literacy by helping them to understand daily energy requirements, the function of nutrients, nutrition labeling on products, suitable meal planning and more. The initiative achieved a participation rate of about 95%, and a follow-up survey showed that 80% of employees would be willing to makes changes to their eating habits to achieve better health.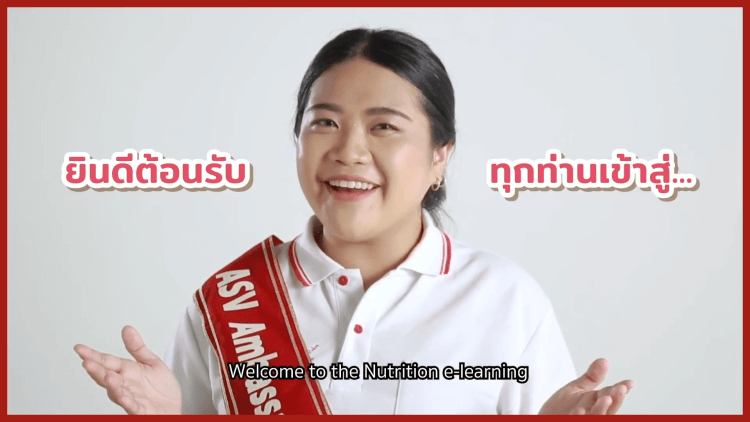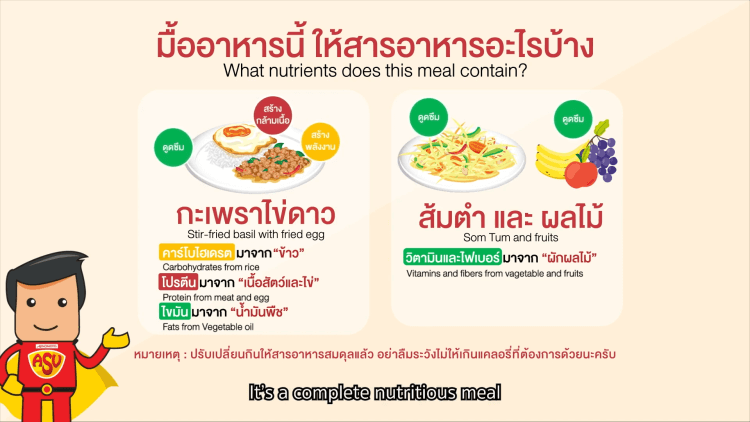 In Spain, Agro2Agri S.L. (A2A) introduced a three-step Nutrition Plan in response to an employee engagement survey on health and nutrition-related issues. It includes basic information about nutrition and amino acids, followed by a questionnaire on eating and lifestyle habits used to offer personalized dietary guidelines and recommendations. The core of A2A's Nutrition Plan is an online health and well-being platform tailored to each employee's chosen interests, such as veganism or meditation. It features weekly nutrition newsletters, recipes, articles, and videos related to those interests, plus monthly webinars on nutrition, exercise, and emotional well-being, as well as events such as training sessions or health and food-related challenges.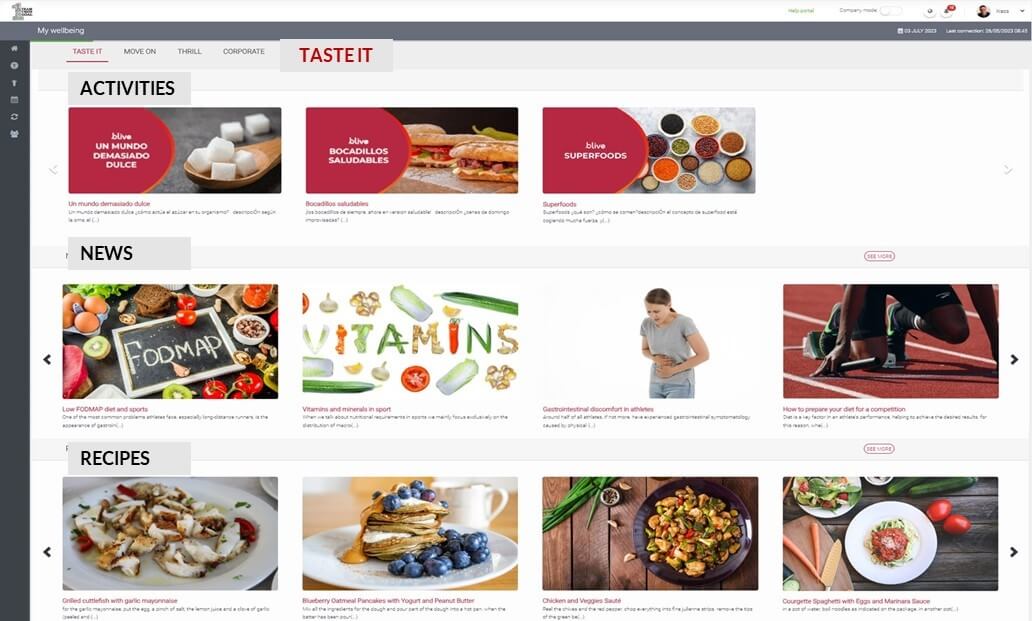 Nutrition literacy enables better choices that improve physical and mental well-being
In Brazil, where the local diet tends toward high salt intake and low fruit and vegetable intake, Ajinomoto do Brasil (ABR) adopted Kachimeshi®––or "Winning Meals," a balanced nutrition initiative originally developed for elite athletes through the Group's Victory Project®––as the core of its Nutrition Education initiative aimed at employees and cafeteria staff in its various facilities.
To create a healthier eating environment at work, communication in cafeterias at ABR's facilities was updated with tools such as plates and banners to help employees make healthier choices. Menus feature plenty of fruits and vegetables and local dishes such as rice with beans––traditional staples of Brazilian cuisine––prepared with company products like AJI-SAL® for delicious salt reduction.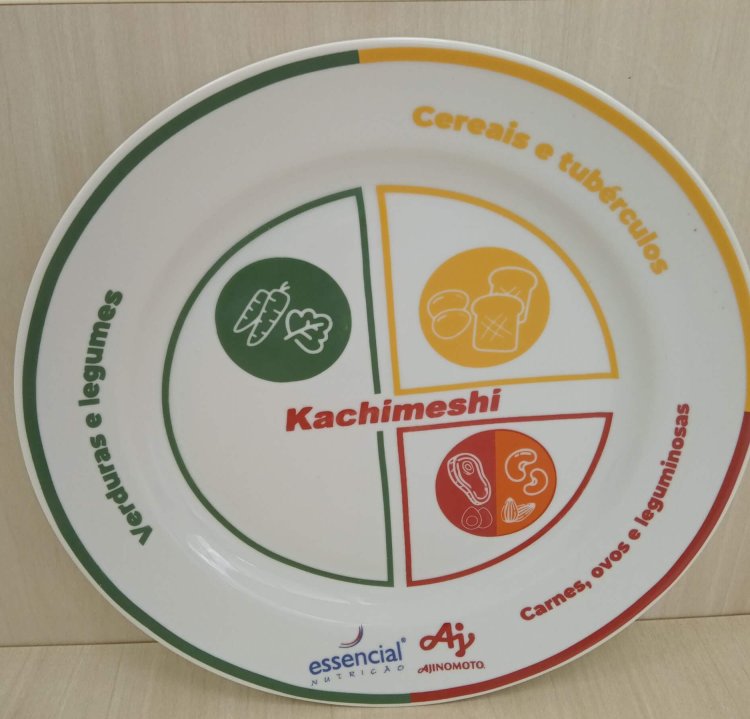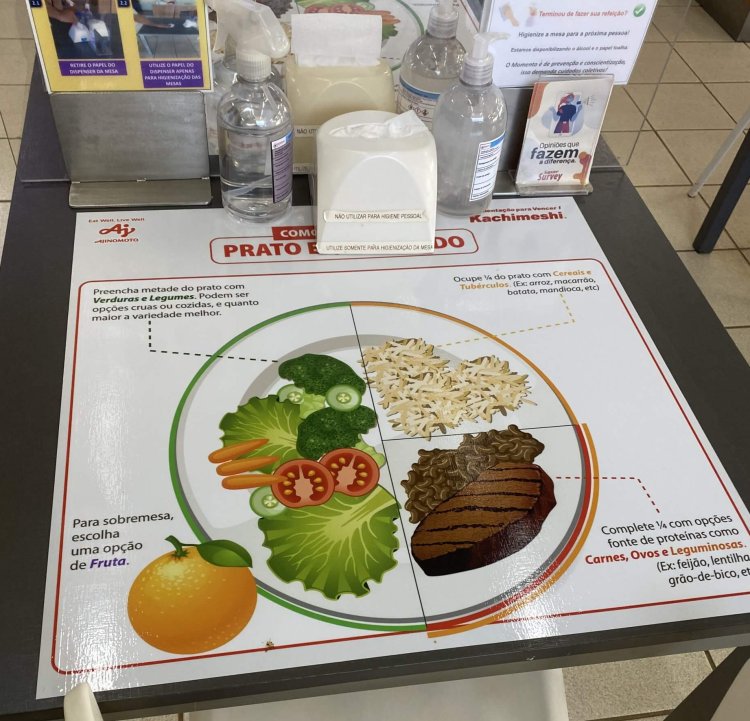 The menus emphasize variety, balance, flavor, and visual appeal in order to stimulate appetite, ensure adequate nutrition, and generate pleasant gustatory memories, all of which are seen as key to promoting better physical health and emotional well-being.
"The first benefit of the initiative has been to deepen my knowledge of nutrition," says Kelly Martins, a trained psychologist at ABR in Valparaíso. "The second benefit has been to change my eating habits, which provided a gain in both physical health and emotional well-being, and with that I was able to implement a lifestyle based on healthy eating. This brought an improvement in mood, concentration, and memory. It changed the way I taste food."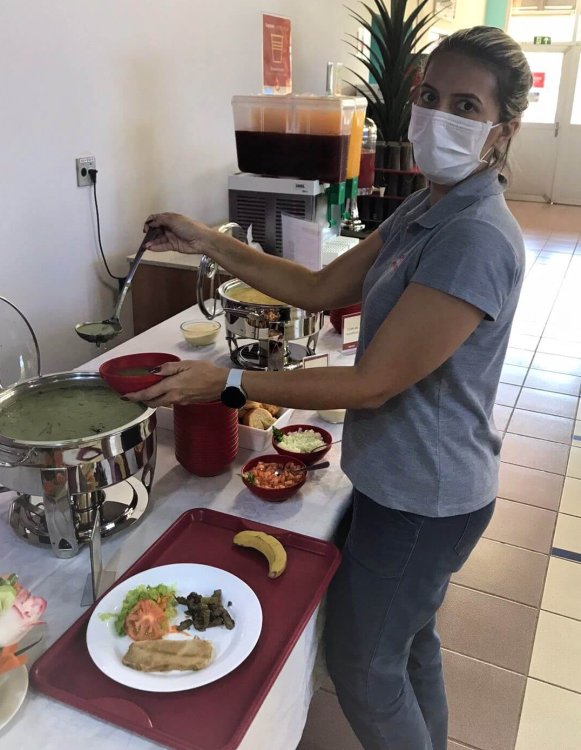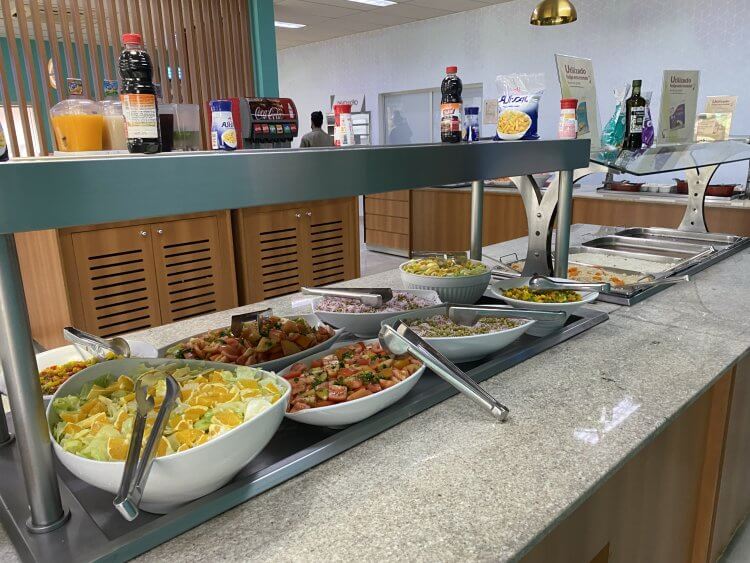 Martins' colleague at ABR, Rogerio Santa Rosa, agrees: "Since starting the Kachimeshi® program, I feel more motivated, better able to concentrate, fewer mood fluctuations, more emotional control and higher self-esteem. All these benefits allow me to enjoy my life more, both inside and outside the company."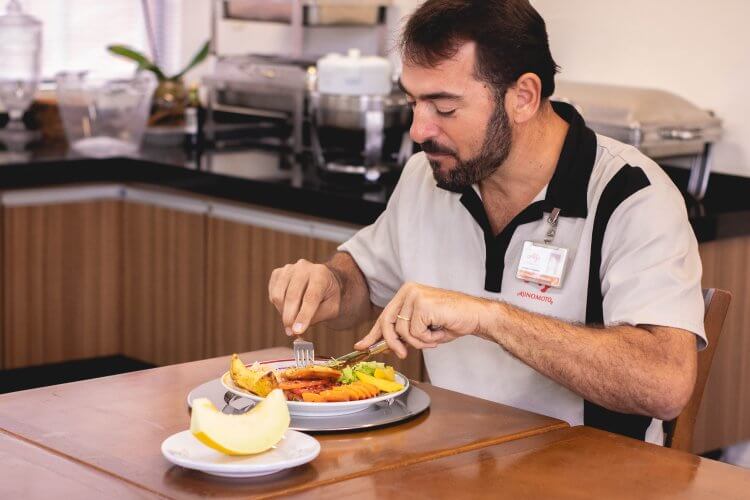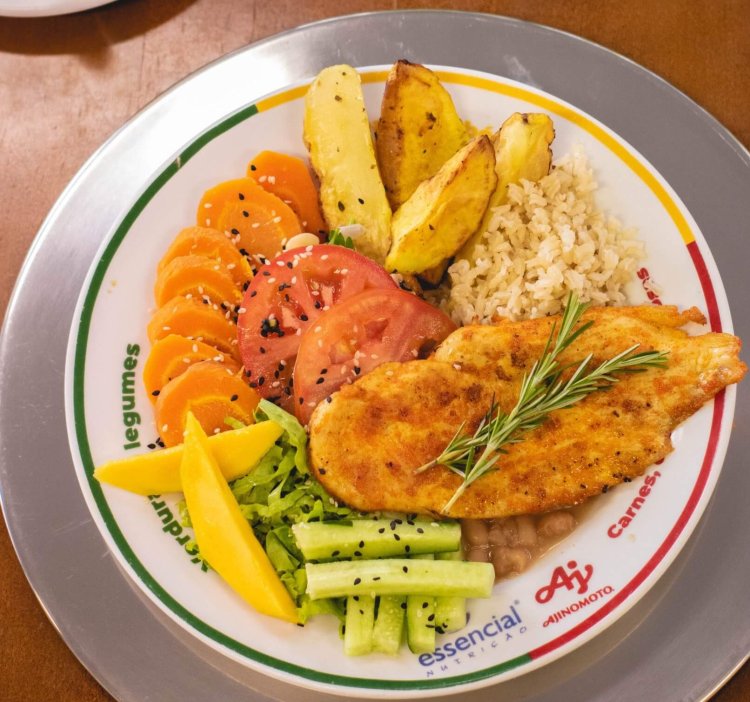 Ajinomoto Group employees are important advocates in realizing the Ajinomoto Group's vision of extending the healthy life expectancy of one billion people worldwide by 2030 and contributing to the well-being of all human beings, our society and our planet with "AminoScience."