Sustainability: Nutrition for Sports
Supporting Paralympians: what we can learn from Japan's blind footballers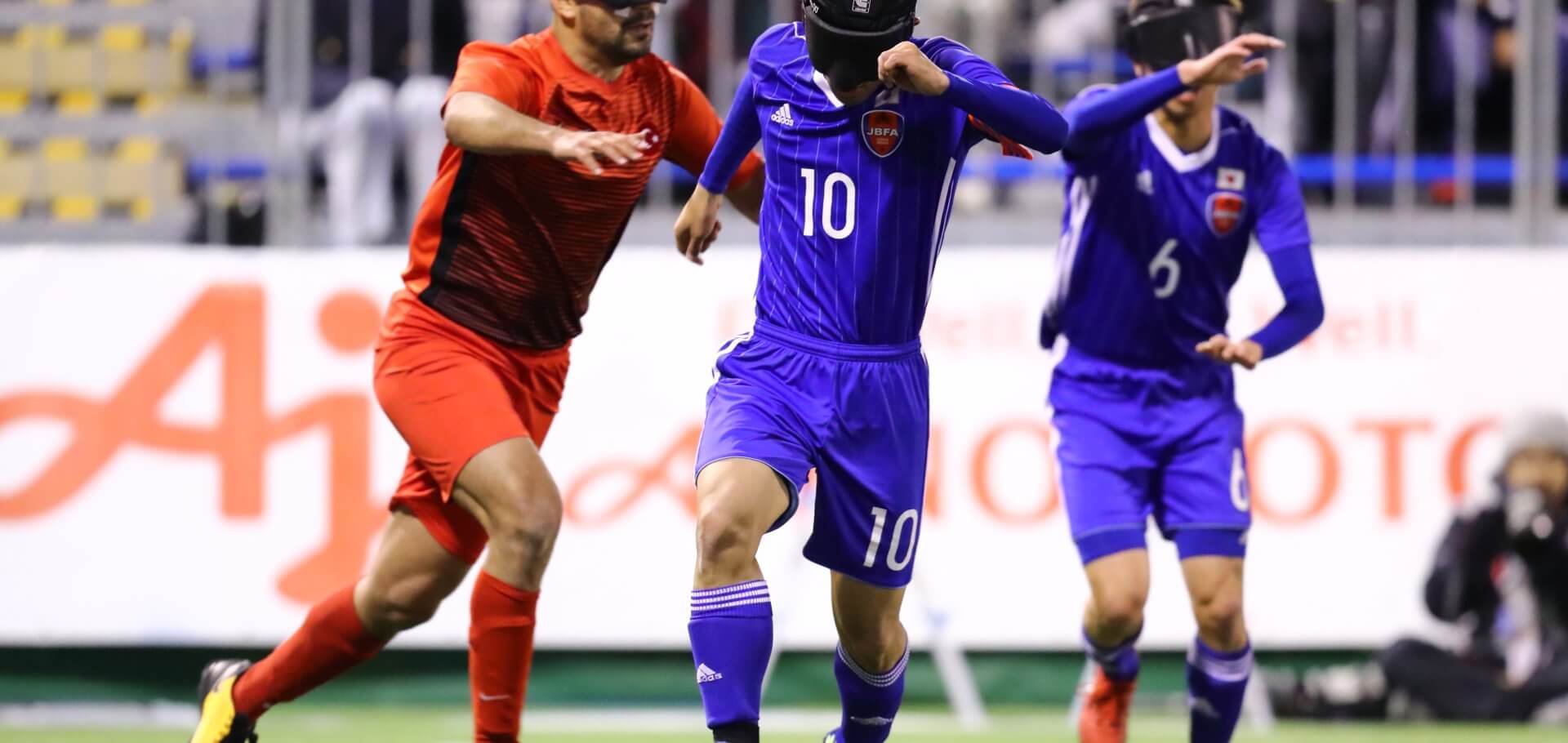 Reading Time: 4minutes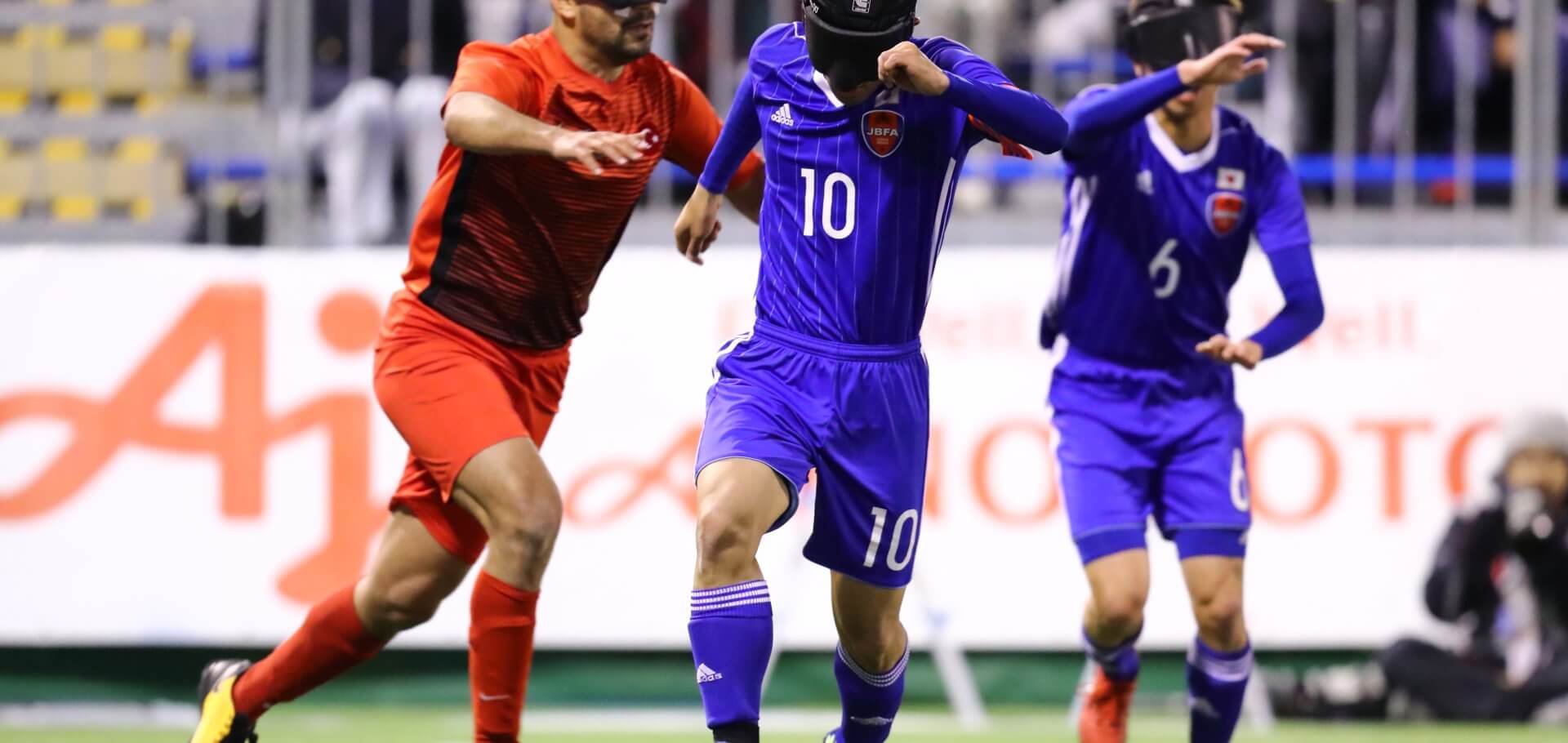 Equal support for Olympians and Paralympians
In November 2022––just days before the world's attention turned to Qatar for men's football's quadrennial championship event––twelve national teams faced off at a major blind football tournament in India. In their first international appearance, Japan's women's team clinched the title with two shutout victories over the host nation, while Japan's men's team finished third behind China and Thailand, keeping alive its hopes of qualifying for the next Paralympics.
The Ajinomoto Group has been supporting Japan's blind footballers, wheelchair basketball players and para-swimmers as a partner of those sports' governing bodies and sponsor of individual athletes since 2016, and as an official partner of the Japanese Para-Sports Association since 2015. In 2022 the Group became an official sponsor of the Japanese Paralympic Committee and raised its support for Japanese Paralympians to the same level Olympic athletes have received since 2009.
That support comes through the Ajinomoto Group's Victory Project®, launched in 2003 following a partnership agreement with the Japanese Olympic Committee to provide nutritional conditioning for Olympic athletes and hopefuls. Project members attend training sessions and competitions to share their knowledge of food and amino acids, and provide athletes with Winning Meals and menus, amino acid conditioning support, and umami-rich seasonings, soups, and other foods to counteract the loss of appetite that can accompany the stress of elite-level competition. They also organize activities to boost public awareness and fan support, which is crucial to motivating players.
Communication is key to success in para-sports
Kenichi Nishikawa, a Victory Project® member, has a strong affinity for blind football. For him the sport epitomizes the Ajinomoto Group's emphasis on diversity and inclusion, since it requires close cooperation between four blind players and two sighted ones, including the goalkeeper and a guide positioned behind the opposing team's goal. "In that sense it's a near-future sport," says Nishikawa. By necessity, communication is succinct and relies on audible cues such as teammates' signals and the sound of the ball. "You can feel the intensity of the game—it's much more fast-paced than one might imagine."
"I've learned a lot about effective communication from attending practices," Nishikawa continues, "such as speaking with the listener's perspective in mind." He points out that coaches not only use simple verbal instructions for blind players, but also explain things in a way that is easy for them to visualize, such as dividing the pitch into sections when explaining formations. "Further, on the pitch, players who understand what's happening are constantly relaying information to those who don't."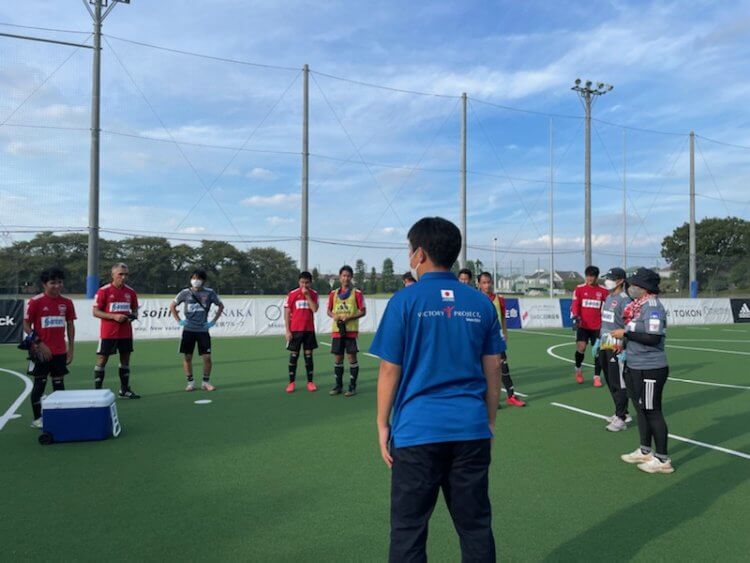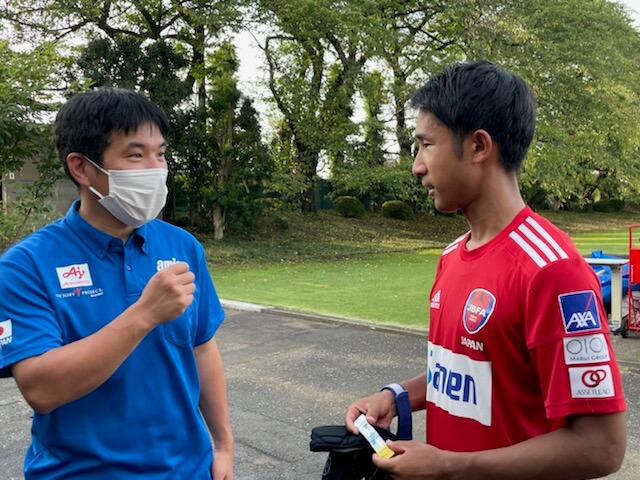 Breaking down mental barriers
Among the learnings Nishikawa has gained from working with para-athletes is the importance of breaking down mental barriers that we tend to erect between ourselves and others. "In speaking to players about their concerns, I've learned to put myself in their shoes," he says. When conducting nutrition workshops for visually impaired athletes, for example, he tries to use his own words instead of relying on prepared slides and asks players questions to make his subject more relatable.
"I've also found small details are very important, like putting a sticker on a sample product to differentiate it from another of a different flavor," Nishikawa advises. "Putting oneself in another person's shoes is good in any situation, not just with visually impaired people. If someone can't see you when you're talking, they might not know how you're feeling, or to whom you're speaking. So I make a point of speaking in a positive and respectful tone and using people's names."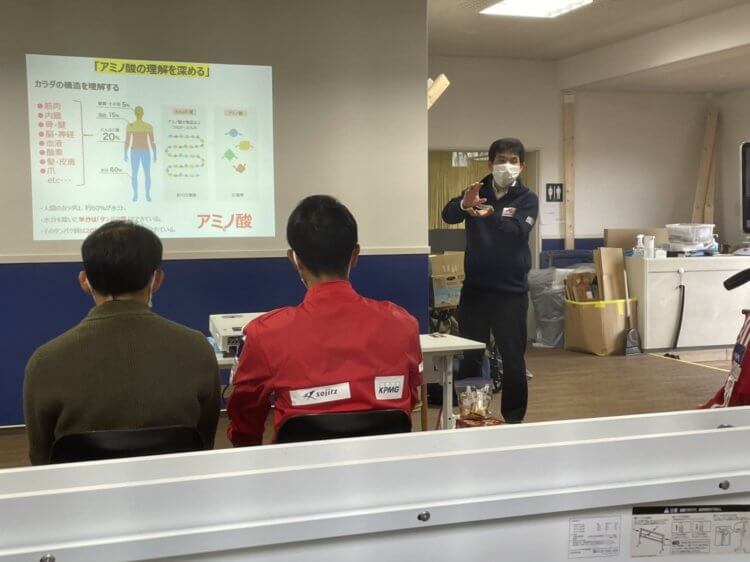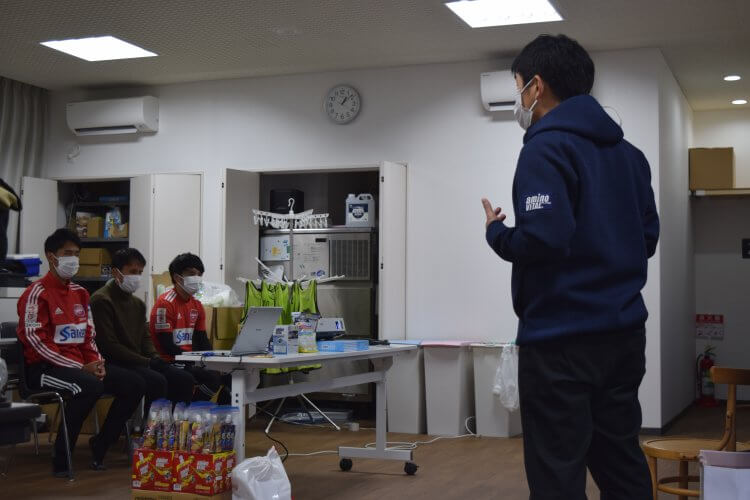 Nishikawa is constantly impressed by Paralympians' high level of motivation and positive attitudes, but he feels his work is not done. "As a company, we'd like to do more to support athletes while also contributing to greater public awareness of para-sports. Paralympians are more aware than ever of good nutritional conditioning, but we'd like to be able to offer visually impaired people products that make it easier for them to prepare their own nutritious meals at home on a daily basis."