"Tomato & Bread Porridge" made from hardened old bread & tomatoes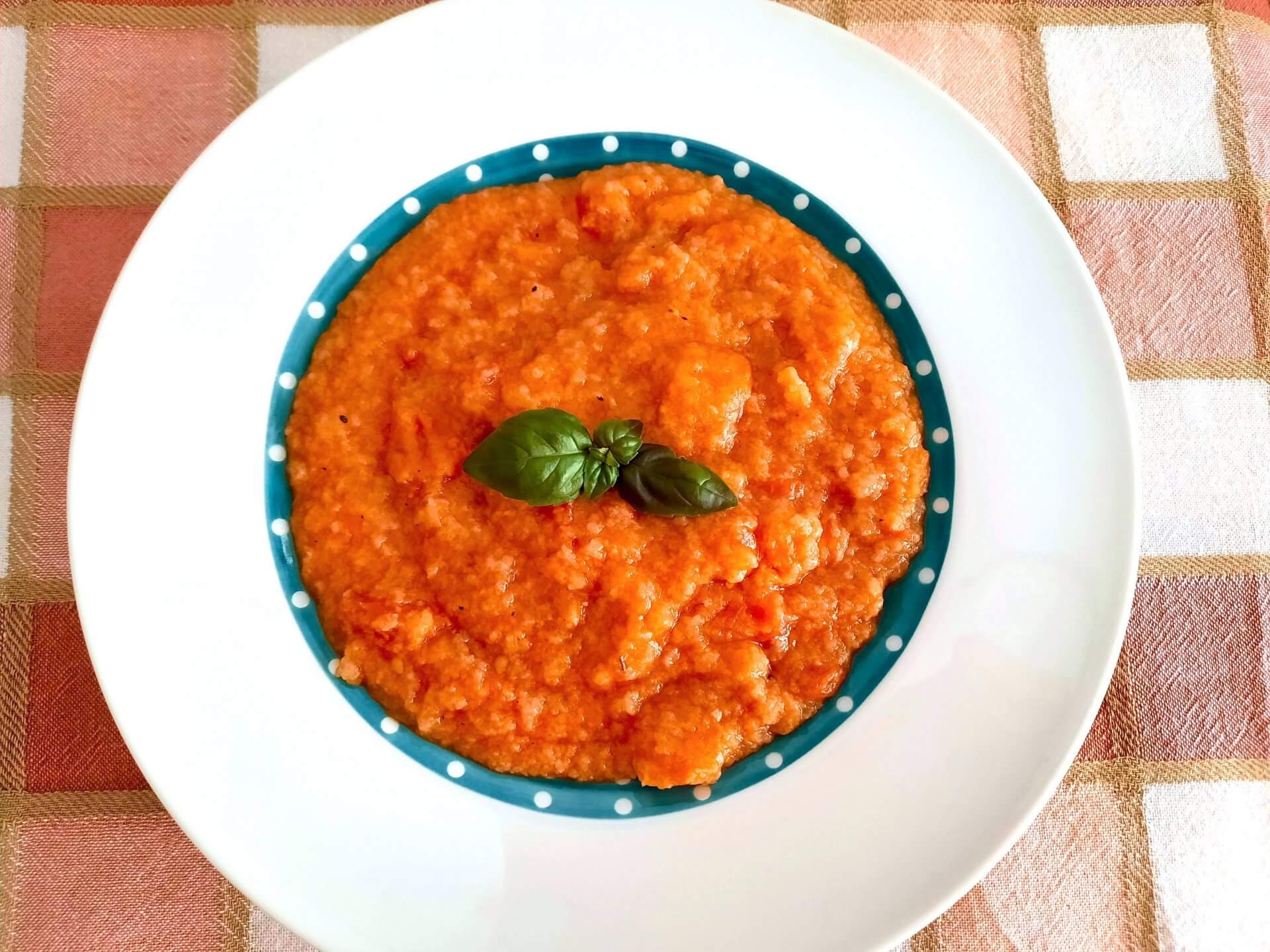 As well as it's delicious to eat, nowadays we are required to use up leftover ingredients and to eat up meals with respect. So, let's take a look at abroad, you'll see wonderful unique ideas in each country. We are going to show you these ideas in a series of columns. The first one is from Italy. This is a dish made from old bread : this topic and photos are provided by Asami Tajima in Rome, Italy.
Rooted in mamma's wisdom and love
"Pappa al pomodoro",  also for Italians known as a "mother's homemade meal", is what we are going to introduce to you today. "Pappa" means "porridge (or liquid food)", just like Japanese toddlers say "rice". Therefore, Pappa al pomodoro is translated into "Tomato & Bread Porridge" in Japanese. Pappa al pomodoro is a dish which originates from "Cucina Povera (cooking for the poor)" that Tuscan farmers, mainly around Florence, created and now it's a well known home cooking meal which is loved throughout Italy. In Italy, "Don't waste food" is a principle at any household. Italian mammas racked their brains to make a delicious meal using hardened old bread. "Pappa al pomodoro" was born as a result of combining mamma's love and wisdom, as they wanted to make leftovers tasty and to offer their family a healthy meal.
Only 5 ingredients from home essentials
Pappa al pomodoro is a very simple dish to reuse hardened leftover bread. It's cooked hardened Pane Toscano, unsalted Tuscan bread, along with tomatoes, garlic and olive oil in vegetable consommé soup, then topped with basil and its seasoning is only salt & pepper. Let us show you how to make it. Peel fully ripe tomato's skins and chop them roughly. Heat a frying pan with olive oil and add garlic till it infuses its aroma, then, add the tomatoes to cook till it becomes juicy, and season it with salt and pepper. Soak the bread, that is torn or cut into a mouthful size each, into the hot vegetable consommé soup to soften it. Add the soup absorbed bread into the tomato sauce, then cook it further, and it's completed by putting basil leaves on top. It's great hot or also more appetising in summer by cooling it down in the fridge. If there isn't ripe tomatoes, you can substitute them with a tin of whole tomatoes or tomato sauce. If you use bread containing salt, add less salt.
Healthy meal which is related to Mediterranean diet
Pappa al pomodoro is also recognized as a healthy meal as well as being delicious. It's easy to digest and you can intake vitamin C and minerals, which are contained in tomatoes, into bodies efficiently. Therefore, it's a nutritiously perfect menu that children, seniors or people who aren't feeling well due to cold or hangover can have happily. The ingredients and cooking method have the benefit of "Mediterranean diet" which is registered to UNESCO World Intangible Cultural Heritage. Mediterranean diet, known as a diet to maintain healthy bodies, has the aims of not only reducing weight, but also is a way to have a healthy life psychologically and physically. The soft bread porridge, cooked slowly with flavorful vegetables, can be all prepared with kitchen essential ingredients such as tomatoes (or tomato sauce), bread, olive oil, basil and consommé soup stocks. So that, this meal's point is that it can be made without any hassle as soon as you have this in mind, in situations like "you feel a little peckish", or "you are not up for food shopping as you feel unwell".
Many Italians recall the taste of Pappa al pomodoro as "mamma's gentle flavor" that mamma used to make when they weren't well in their childhood. Its simple flavor is linked to memories of close family and lively tables too. When they are exhausted psychologically and physically, this dish could lift their spirits. For Italians, Pappa al pomodoro is a dish which can be a source of energy.
(※ "Pappa al pomodoro" is also called "Pappa col pomodoro".)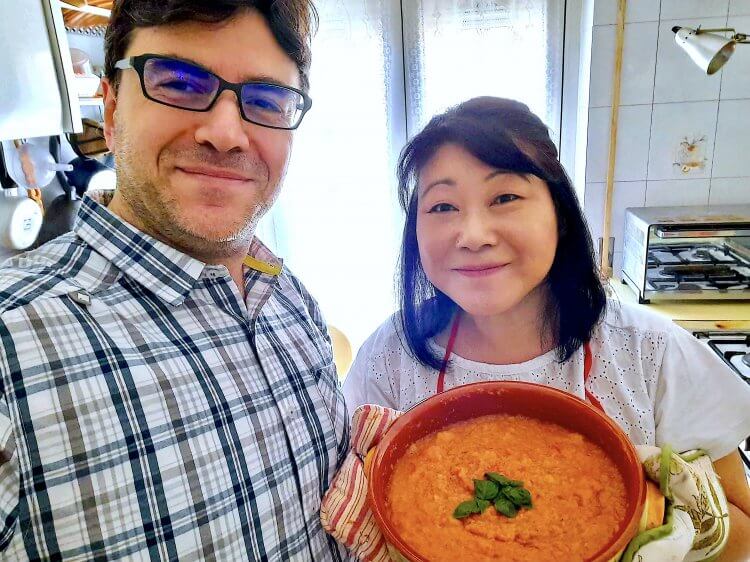 Topic and photos: provided by Asami Tajima in Rome, Italy (right)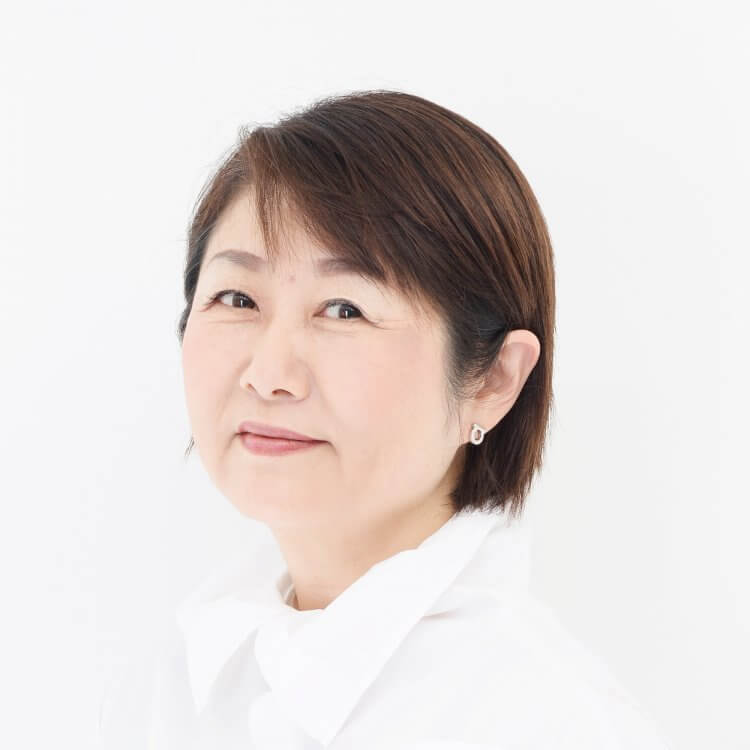 Text: by Chisa Murakami (TNC Inc.)
Food Director / Chef at Maison de Tsuyuki
After graduating from Osaka University of Arts, Chisa got a job in Japan Recruit Centre Inc. Then, she started working as a freelance editor and set up TNC Inc in 2004. Her life & work has been enriched by encounters through "Food" with both national and international interviews.
---