Roasted Vegetables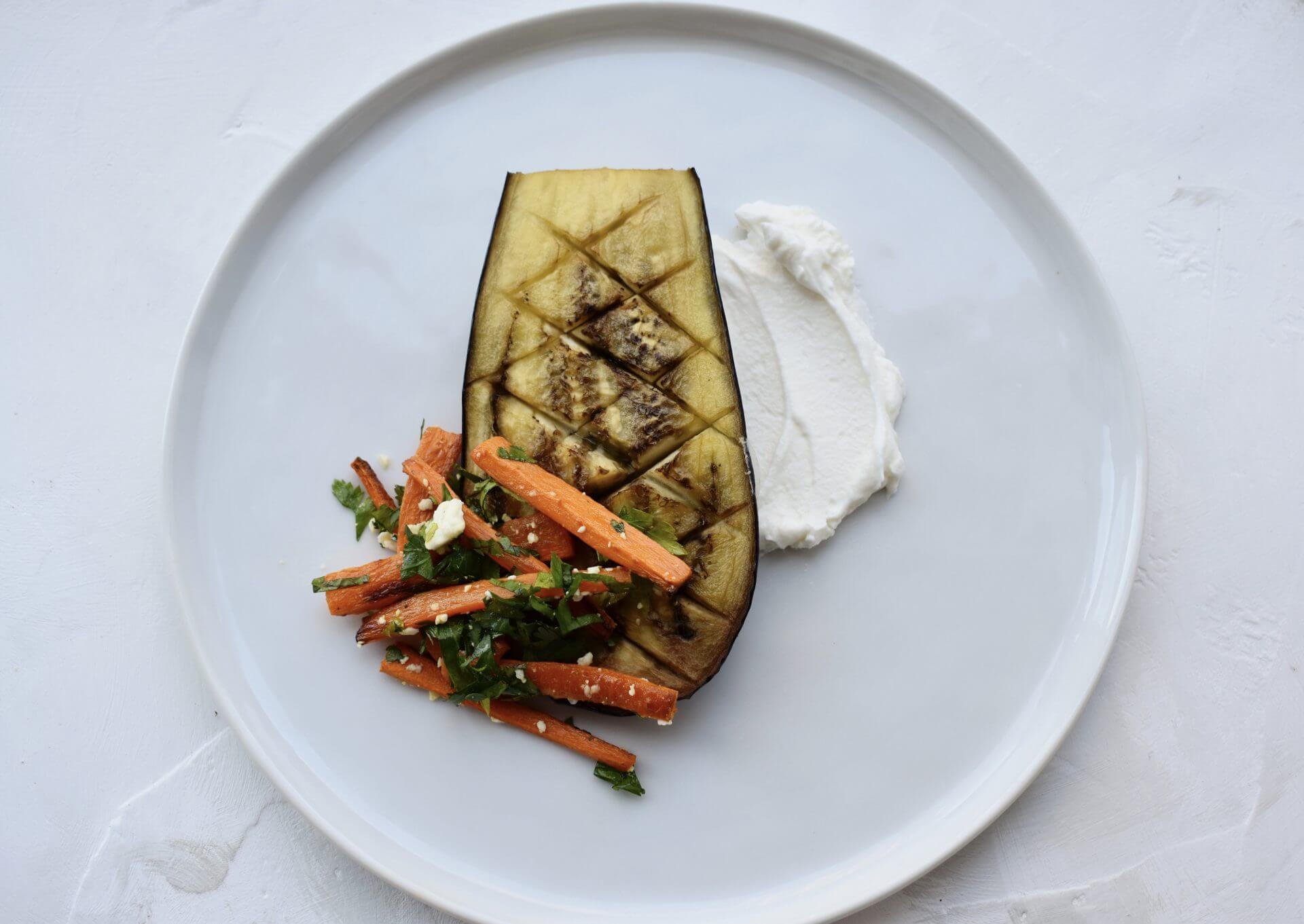 Make the simple roasted vegetable dish delightful with feta cheese, Greek yogurts and a little bit of umami. If you don't have labne (something like thick Greek yogurts) in your country, use creamy cheese or mascarpone.
Ingredients
4 carrots, peeled and cut into 1-inch (2.5cm) pieces
1 medium eggplant, cut into 1-inch (2.5cm) pieces
3 tbsps olive oil, divided
1/2 tsp salt
1/2 tsp AJI-NO-MOTO® (MSG)
1/2 cup crumbled feta cheese
2 tbsps sherry vinegar
1 tbsp minced green onions
1 tbsp fresh parsley leaves
1 tbsp fresh cilantro leaves
1/2 cup labne (thick Greek yogurts)
Directions
Heat oven to 425F (210℃). Line baking sheet with parchment paper.

Combine carrots, eggplant, 1 tablespoon olive oil, salt and MSG in large bowl; toss to combine. Spread onto prepared baking sheet. Bake 30 minutes. Stir. Bake an additional 30 minutes.

Meanwhile, in a food processor combine feta, remaining olive oil, green onions, parsley and cilantro. Process until a paste is formed.

Toss roasted vegetables with feta mixture. Spoon labne onto plate and top with vegetable mixture.
---