Baked Zucchini Fries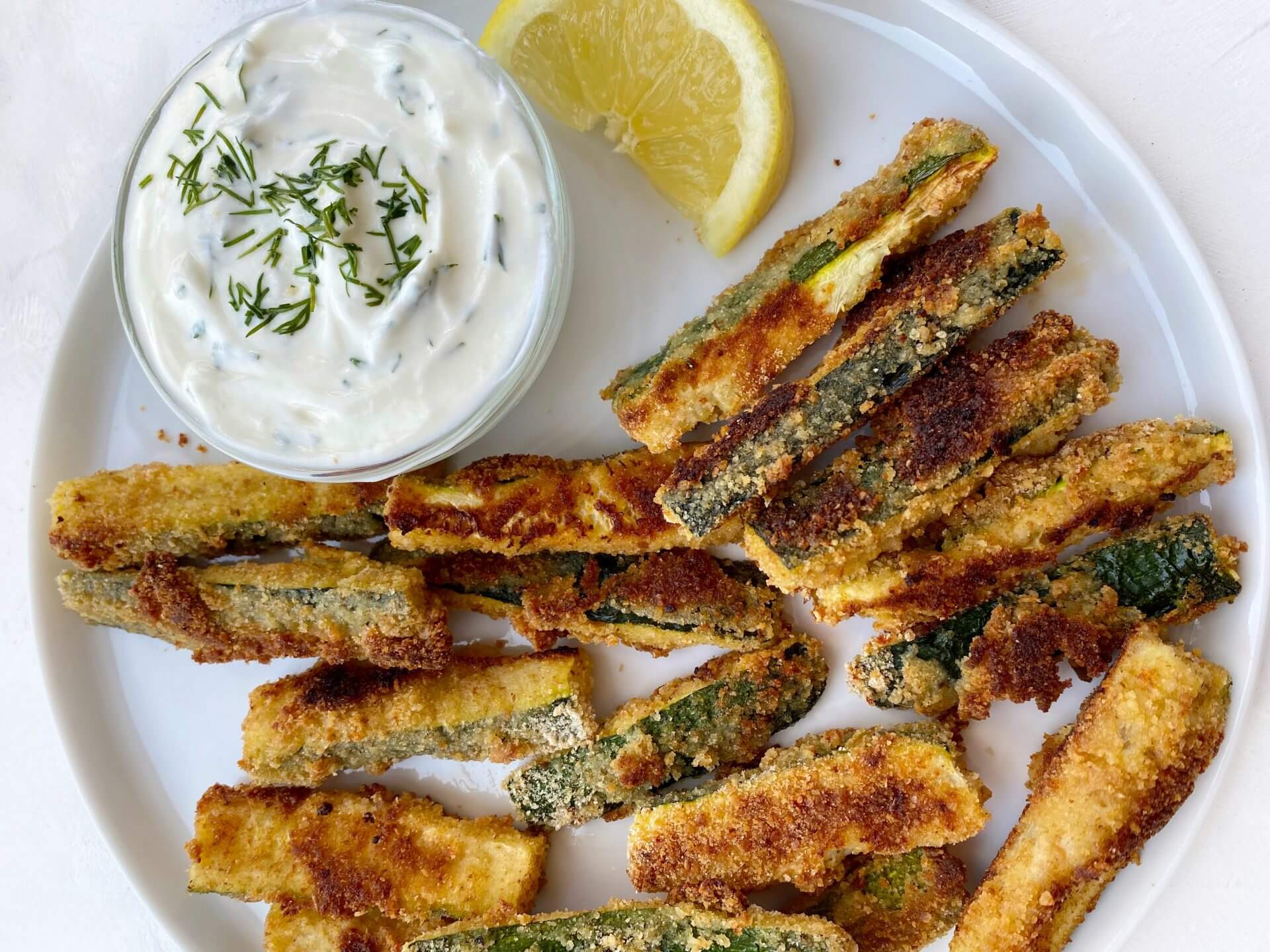 "One of my favorite ways to use it (MSG) is with these Baked Zucchini Fries and Yogurt Dipping Sauce. It's such a simple recipe but has the most incredible flavor. I love it as a side dish with any meal, an appetizer or even a snack. Now that zucchini is in season, it's a must make." —Author and NYC Dietitian, Sammi Haber Brondo
You can also find it online: https://www.sammibrondo.com/blog/baked-zucchini-fries-yogurt-dip
Ingredients
3 medium zucchini
2 eggs
1 ½ cup breadcrumbs
1/4 tsp salt
1/4 tsp Ac'cent or AJI-NO-MOTO® (MSG)
Optional: 1 ½ tablespoon olive oil
Directions
Preheat oven to 230℃/425 F.

Cut zucchini into ¼ inch sticks. Set aside.

In a shallow bowl, whisk eggs. In a separate bowl, mix together breadcrumbs, salt and MSG.

Using tongs, dip zucchini sticks into eggs until fully coated, then dip into breadcrumb mixture and roll around until well coated. Place on a baking sheet.

Optional: add olive oil to a large pan over medium heat. Using tons, add zucchini and let cook for about 5 minutes until crispy (note: the zucchini fries will still get golden without this step. This helps to make them slightly crispier and is optional). Place zucchini sticks back on the baking sheet.

Cook zucchini in the preheated oven for 18-20 minutes, until crisp. Let cool for 5 minutes before serving.

Place leftovers in airtight container in the fridge for 3-4 days.
---