Umami Meatloaf Burger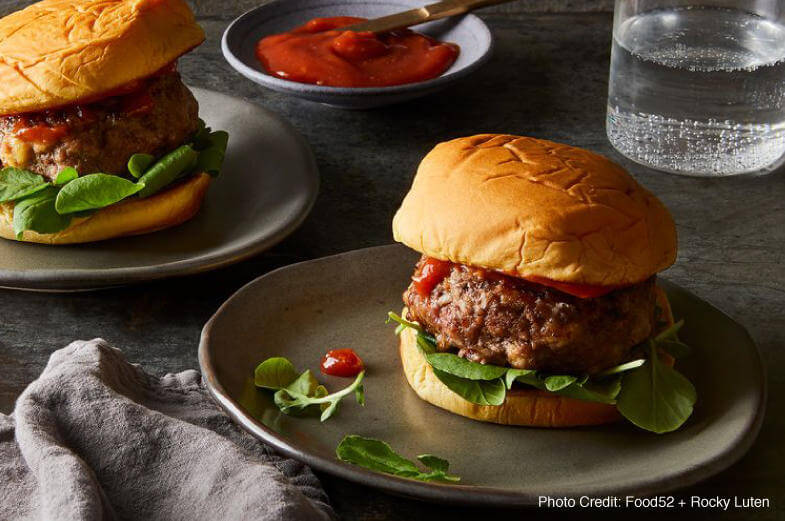 This burger takes everything you thought you knew about umami and doubles it. Think: flavorful, rich patties, topped with the most over-the-top umami ketchup. Oh, and did we mention the aged cheddar cheese, melted on top? Better make that "triples it."
Ingredients
For the umami ketchup
4 tbsps ketchup
2 tsps Worcestershire sauce
1/2 tsp fish sauce
1/2 tsp low-sodium soy sauce
2 tsps mellow (sweet) white miso
1/2 tsp sugar
For the umami burgers
1 ½ pounds (680g) ground beef
1 tbsp fish sauce
1 garlic clove, minced
1/4 onion, minced
1/2 tsp sugar
1 cup cubed bread (I used one small Martin's Whole Wheat Potato Bun)
1/4 cup milk
1 large egg
1/2 recipe of umami ketchup (see above)
1 small bunch watercress
6 slices aged cheddar, grated Parmigiano, crumbled gorgonzola, Stilton, or sliced American cheese (or 4 if making larger patties)
6 large hamburger buns (or 4 if making larger patties)
Directions
Make the umami ketchup. Mix all ketchup ingredients together and blend well. Set aside to let flavors meld.

Place beef, fish sauce, garlic, onion, and sugar in a medium bowl.

In a small bowl, combine bread cubes and milk. Mix together until bread is uniformly moist. Add to beef, with the egg.

Add half of the umami ketchup to the beef. Mix everything together gently, but thoroughly. Cover bowl with plastic and chill for at least 30 minutes.

Form 4 to 6 equal-sized patties (about 4 to 6 ounces each). Don't pack the meat, or handle it too much. Use a light hand for the best juicy burger results. Chill the patties until you are ready to cook.

Heat a non-stick pan to medium-low. Cook burgers for 4 minutes per side, or to desired doneness.

Turn heat down to low. Top burgers with cheese of your choice. Cover pan for a minute, or until cheese begins to melt.

Build your burger! Place watercress on bottom bun. Top with burger. Generously slather umami ketchup over. Serve with potato chips, or last nights dinner's Red Hot Onion Rings.
Umami comes from...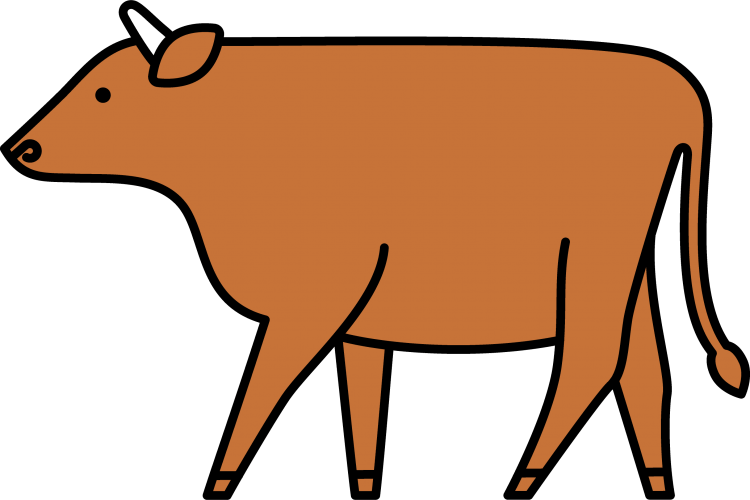 Beef
Inosinate: 80mg/100g Glutamate: 10mg/100g
©Umami Information Center
Wondering how to amp up your own cooking with umami goodness?
---