Cauliflower Fried Rice with Umami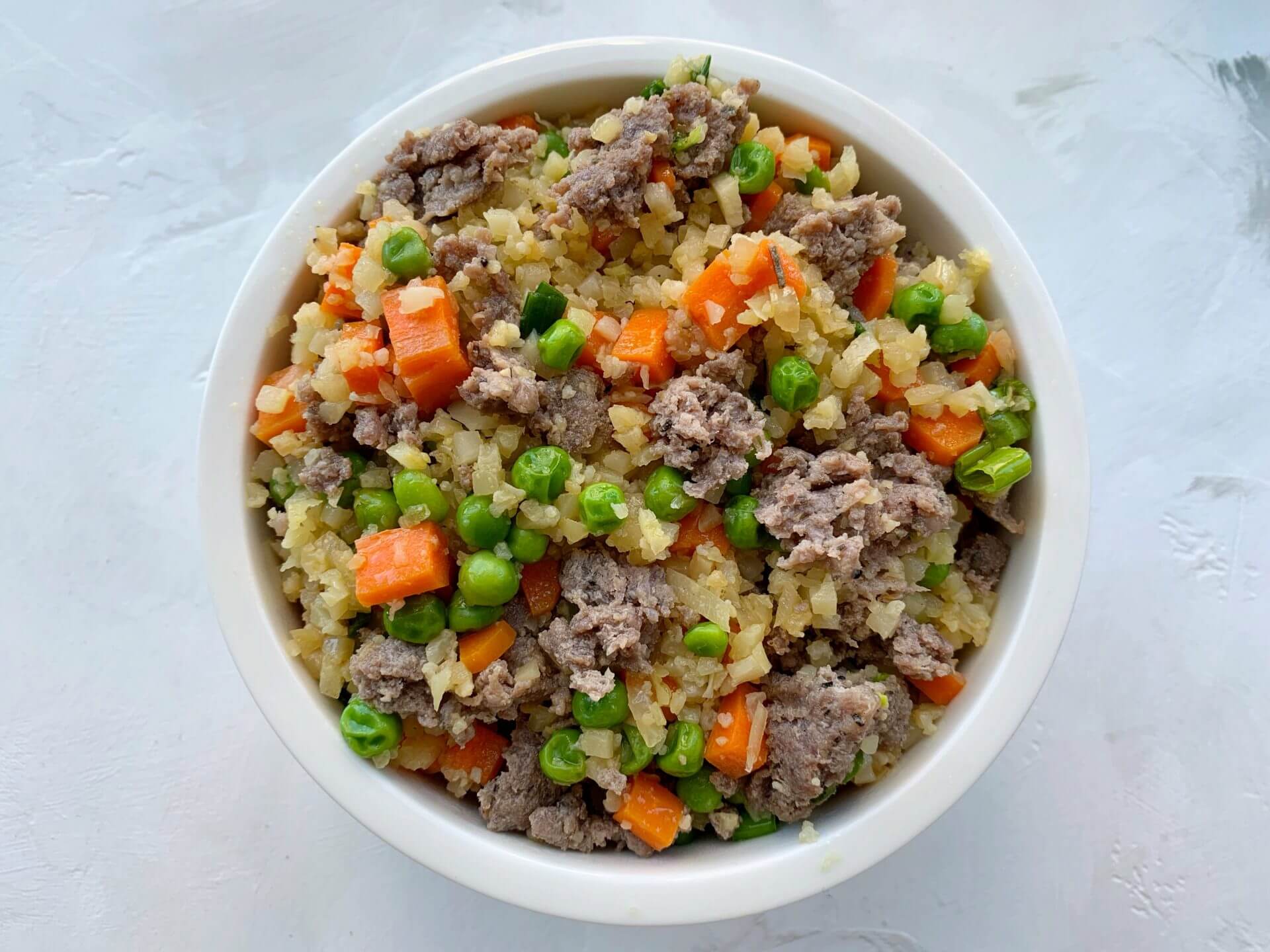 Looks like this beautiful bowl is actual fried rice, but it is NOT! Try this easy, healthy and hearty Cauliflower Fried Rice. You are gonna love it.
Ingredients
1 tbsp toasted sesame oil
1 tbsp unseasoned rice wine vinegar
1 tsp minced raw ginger
1 clove garlic, minced
1/4 tsp red pepper flakes
1/4 tsp salt
1/4 tsp AJI-NO-MOTO® (MSG)
1/2 pound ground pork
1/2 cup finely diced onion
1/4 cup finely diced carrots
1 package (12 ounces/340g) frozen cauliflower rice
1/4 cup frozen peas
1/4 cup chopped green onion
Directions
Combine sesame oil, rice wine vinegar, ginger, garlic, red pepper flakes, salt and MSG in small bowl. Stir to combine set aside.

Heat large nonstick skillet or wok over medium high heat. Add ground pork. Use wooden spoon to break up and brown pork. Cook about 5 minutes or until cooked through. Remove with slotted spoon to plate.

Add onion and carrots to skillet. Cook and stir 5 minutes or until beginning to soften and brown. Add reserved pork, cauliflower rice, peas and green onions to skillet. Toss to combine. Add reserved sesame oil sauce. Toss well. Cook and stir about 5 minutes or until everything is heated through.
---