Umami-rich Brazilian Corn Pudding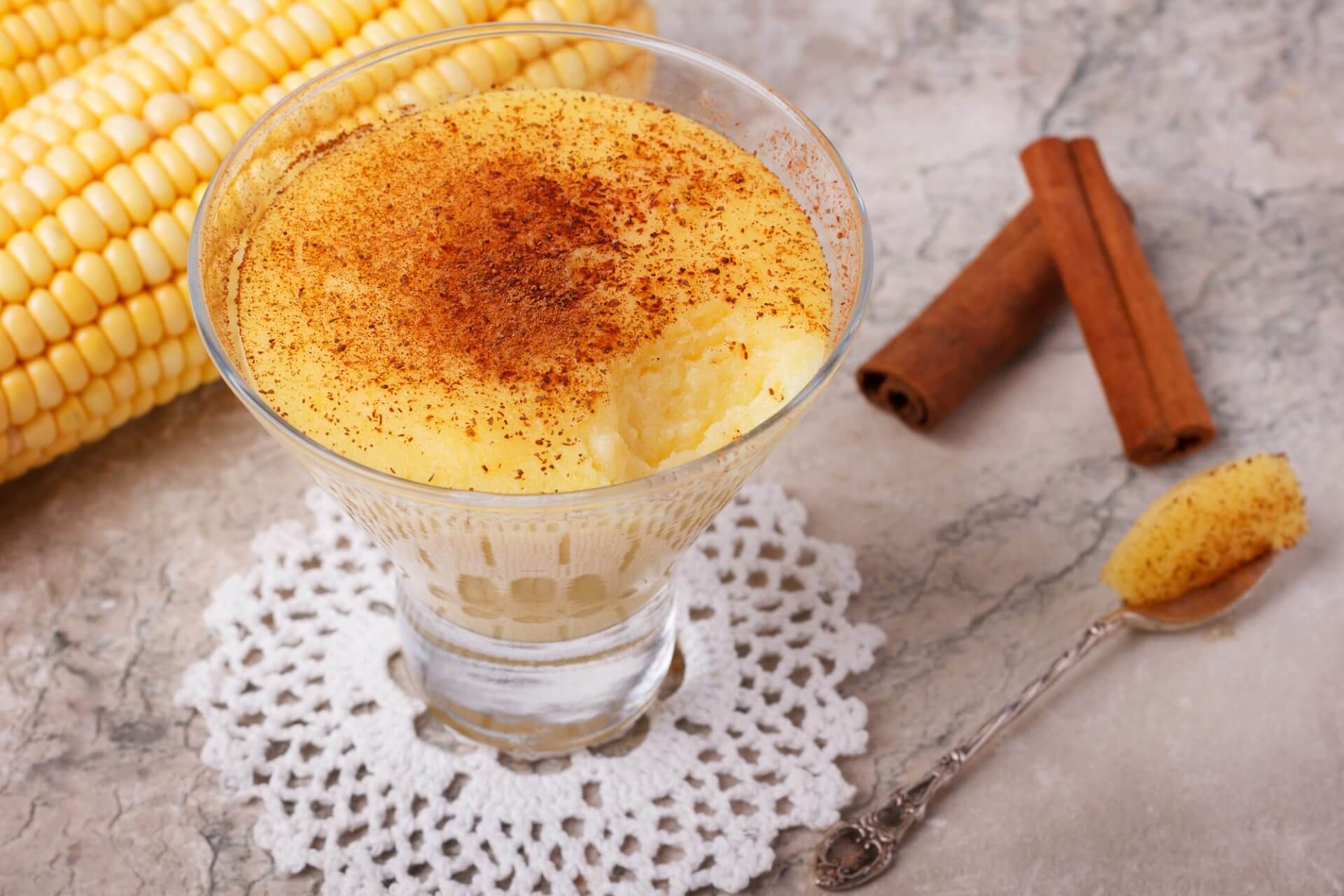 This creamy dessert is made from fresh corn, which is rich in umami.
Ingredients
8 ears of corn, husk and silk removed
3 cups of whole milk
3/4 pound (350g) sugar
1 tbsp unsalted butter
Ground cinnamon for dusting
Directions
Using a sharp knife, cut the corn kernels from cobs. Blend corn kernels in a blender until obtain a paste (about 3 minutes). Pass the corn mixture through a sieve, pressing the solids with a spatula, to remove all the pulp.

Put the corn pulp in a medium pan and combine milk, sugar and butter. Cook over medium heat, stirring constantly, until it thickens (about 10 minutes).

Transfer to dessert cups and dust with a little amount of ground cinnamon. Chill for 3 hours, until cool and set.
---