Raw Apple, Fennel, Broccoli Salad with Vinaigrette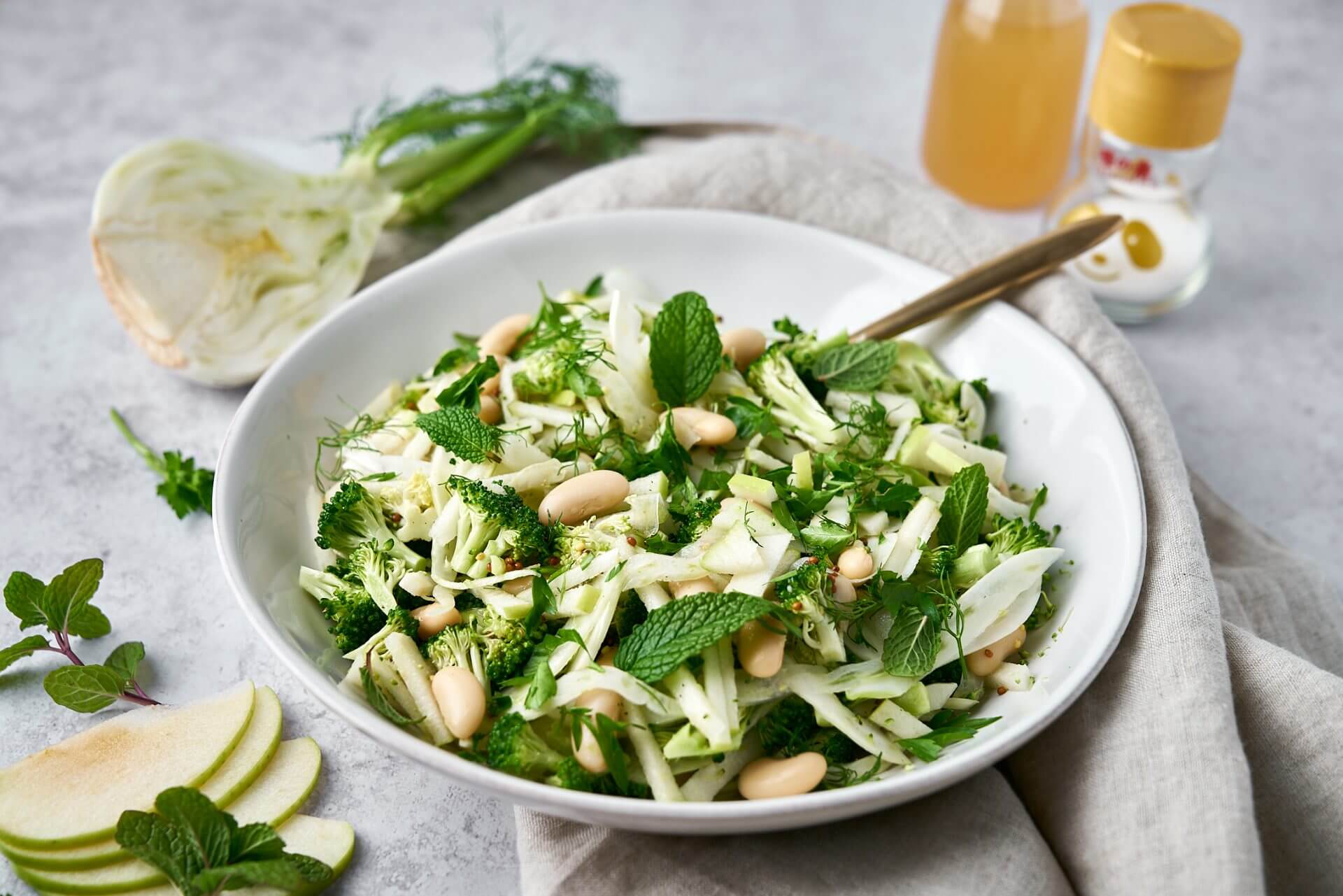 Enjoy this beautiful bright and crisp salad which can turn your normal day into something a little special.
For more info about this recipe and MSG, visit Carlene Thomas's website: 
Ingredients
1 ½ cups finely chopped broccoli florets
1/2 small fennel bulb, thinly sliced
1/2 granny smith apple, thinly sliced and cut into matchsticks
1/3 cup drained, rinsed cannellini beans
1 tbsp chopped fresh parsley
1 tbsp chopped fresh mint
2 tsps chopped fresh fennel fronds
1 tbsp extra virgin olive oil
2 tsps apple cider vinegar
Freshly ground black pepper
1/4 tsp AJI-NO-MOTO® (MSG), (also seen as Ac'cent)
1 tsp whole grain mustard
1/2 tsp sugar
Directions
Place broccoli, fennel, apple, beans and herbs in a large bowl.

In a smaller bowl whisk olive oil, vinegar, pepper, AJI-NO-MOTO® (MSG), mustard and sugar together to combine.

Pour over salad and toss to combine.

Serve immediately or refrigerate and serve hours later.
---