Salmon with Butternut Squash, Asparagus and Umami
This is a heart healthy, crowd-pleasing garlic and dill sheet pan salmon recipe ready in about 40 minutes.
Ingredients
1 butternut squash, peeled, seeded and cubed
1 tbsp olive oil, divided into three tsps
1 bunch asparagus
2 heaping tsp fresh dill, minced
1 pound (450g) salmon
2 garlic cloves
Juice of 1 lemon
1/8 tsp sea salt, divided into thirds
1/8 tsp AJI-NO-MOTO®(MSG), divided into thirds
Pepper, to taste
Directions
Preheat the oven to 400°F/204℃.

Prepare the butternut squash in a large mixing bowl by adding 1 tsp olive oil, and a dash of salt, pepper and MSG. Toss well with hands or a large spoon. Place on a lined baking sheet in the preheated oven and set timer for 15 minutes.

While the butternut squash is cooking, prepare the salmon and asparagus. Toss the chopped asparagus spears in 1 tsp olive oil, sea salt, pepper and MSG. Prepare the salmon topping by mixing together 1 tsp olive oil, lemon juice, minced dill, minced garlic, sea salt, pepper, MSG.

If using one LARGE sheet pan, after 15 minutes you can take out the butternut squash, move it over and add the salmon and asparagus to the same sheet pan. If using SMALLER sheet pans, add the salmon and asparagus to a separate sheet pan. Top the salmon with the lemon juice/dill topping (if your lemon was exceptionally juicy, hold off on adding all of the topping so it doesn't run from the salmon into your asparagus spears).

Place salmon, asparagus and butternut squash back in the oven for another 20 minutes until salmon reaches internal temperature of 145°F/63℃ and is no longer dark pink in the middle. Remove from oven and enjoy.
Umami comes from...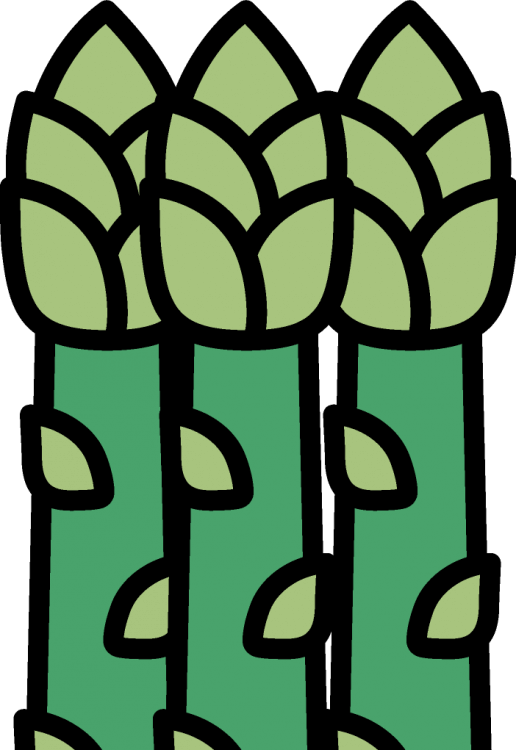 Asparagus
Glutamate: 30-50mg/100g
---