Simmered Sea Bream with Umami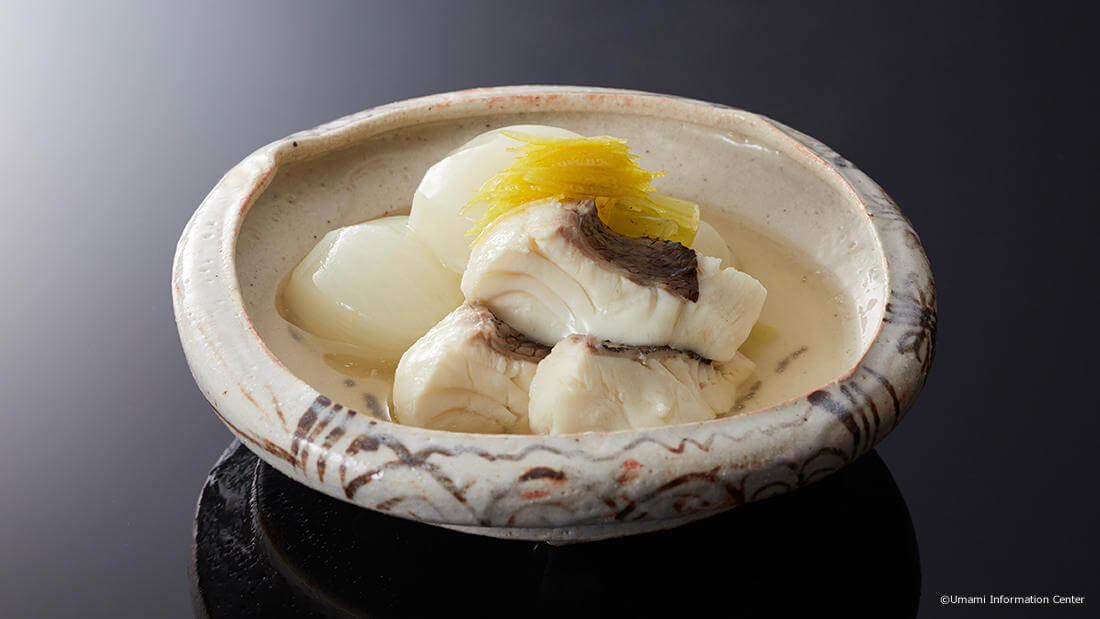 The chef simmered sea bream and seasonal small turnips. With a little time and effort, the dish tastes much more delicious. Yuzu lets us know autumn is coming.
Ingredients
1 sea bream backbone
4 slices seabream
2 small turnips
Some yuzu skin
1L water
1/2 cup sake
Some kombu
1 tsp mirin
1 tsp light soy sauce
1/4 salt
Directions
Grill the sea bream backbones, taking care not to burn them for about 10 minutes at 320℉/160℃ in an oven.
(In case of no oven: Sprinkle salt making up 1% of the seabream for 10 minutes. Wash them and put in a ball. Pour boiling water on them. Then immerse them in cold water and remove bloody and sticky part. Strain it with a strainer.)

Put 1 in a pan. Add water, sake and kombu to them. Let them boil and simmer, taking off the froth for about 30 minutes. Strain them.

Peel off the skin of the turnips at a depth necessary to remove the hard fiber part beneath the skin. Cut it lengthways.

Spread the sea breams on a perforated basket. Splash boiling water on them. When the surface of the sea breams have turned white, immerse them in cold water. (This method is called shimofuri.)

Put dashi from 2 in a pan. Add the turnips and  sea bream slices and let them boil. After boiling, simmer them at a low heat for about five minutes.

Add mirin, light soy sauce and salt to taste. Continue to heat for 10 minutes more. When the turnips are cooked well, place in a dish.

Add yuzu on the top. (tenmori)

Serve and enjoy!
Umami comes from...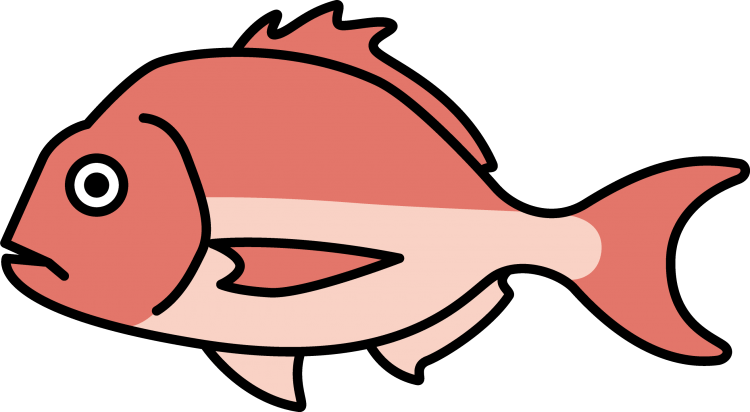 Sea bream
Inosinate :180-400mg/100g
---