Sashimi Bowl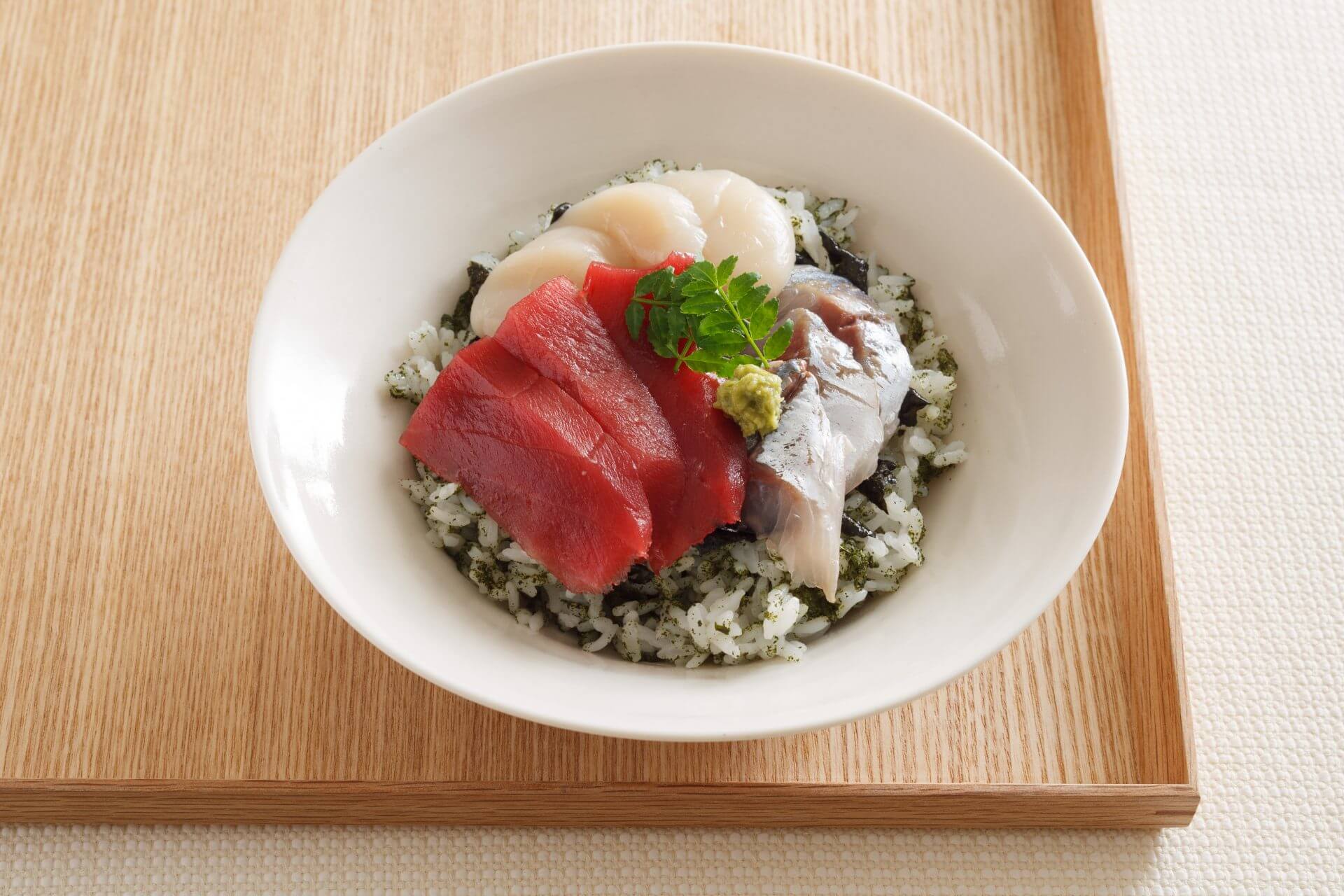 A seafood bowl of rice mixed with green tea leaves. Umami of seafood and tea leaves are mixed together.
The bitterness of the tea leaves that lingers is one of the delicious elements of the seafood bowl.
Ingredients
1 pound rice (as you like)
1 tbsp green tea leaf
1 horse mackerel, for sashimi
2 ounces (60g) tuna, for sashimi
2 scallops, for sashimi
nori (laver) flakes
kinome (sansho leaves)
soy sauce and wasabi
Directions
Make the green tea leaves finer with a grinder. Mix it with rice and arrange on a bowl.

Shave the horse mackerel, tuna and scallops into bite-sized pieces.

Place nori flakes on the rice and arrange the horse mackerel, tuna, scallops, and kinome colorfully. Serve it with soy sauce and wasabi.
Umami comes from...
Scallop
Glutamate : 140mg/100g
Guanylate : 14mg/100g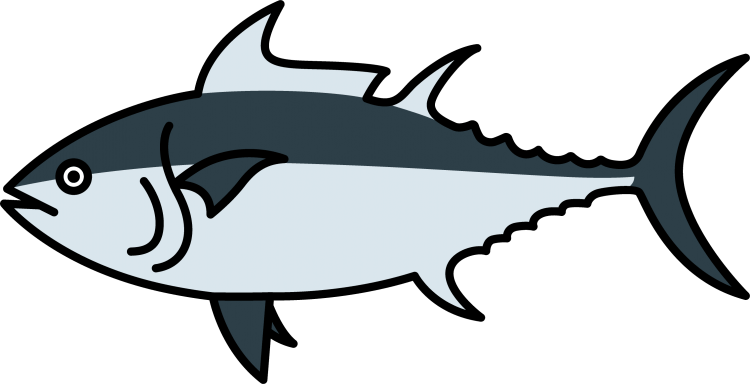 Tuna
Inosinate :250-360mg/100g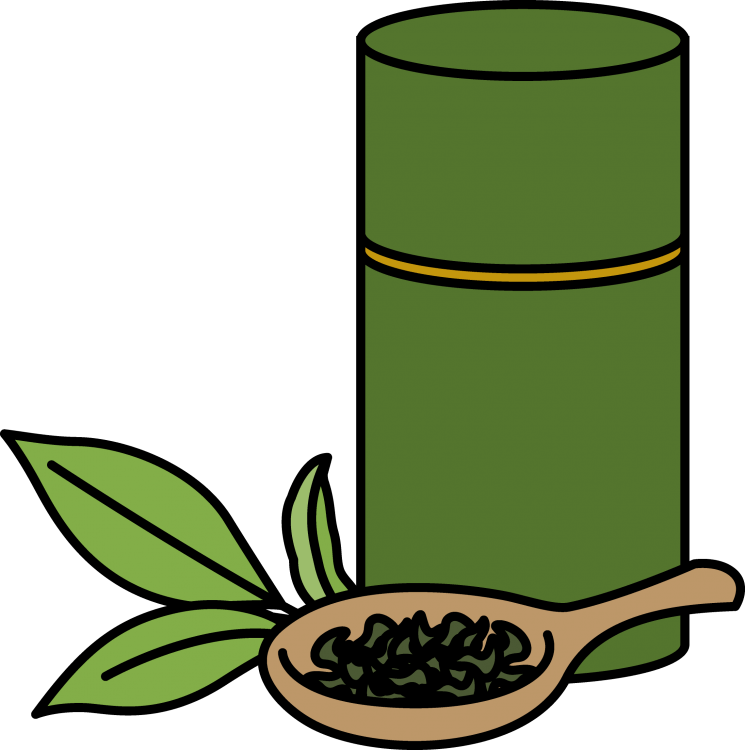 Green tea leaf
Glutamate :220-670mg/100g
©Umami Information Center
---