Spicy Horse Mackerel (Aji)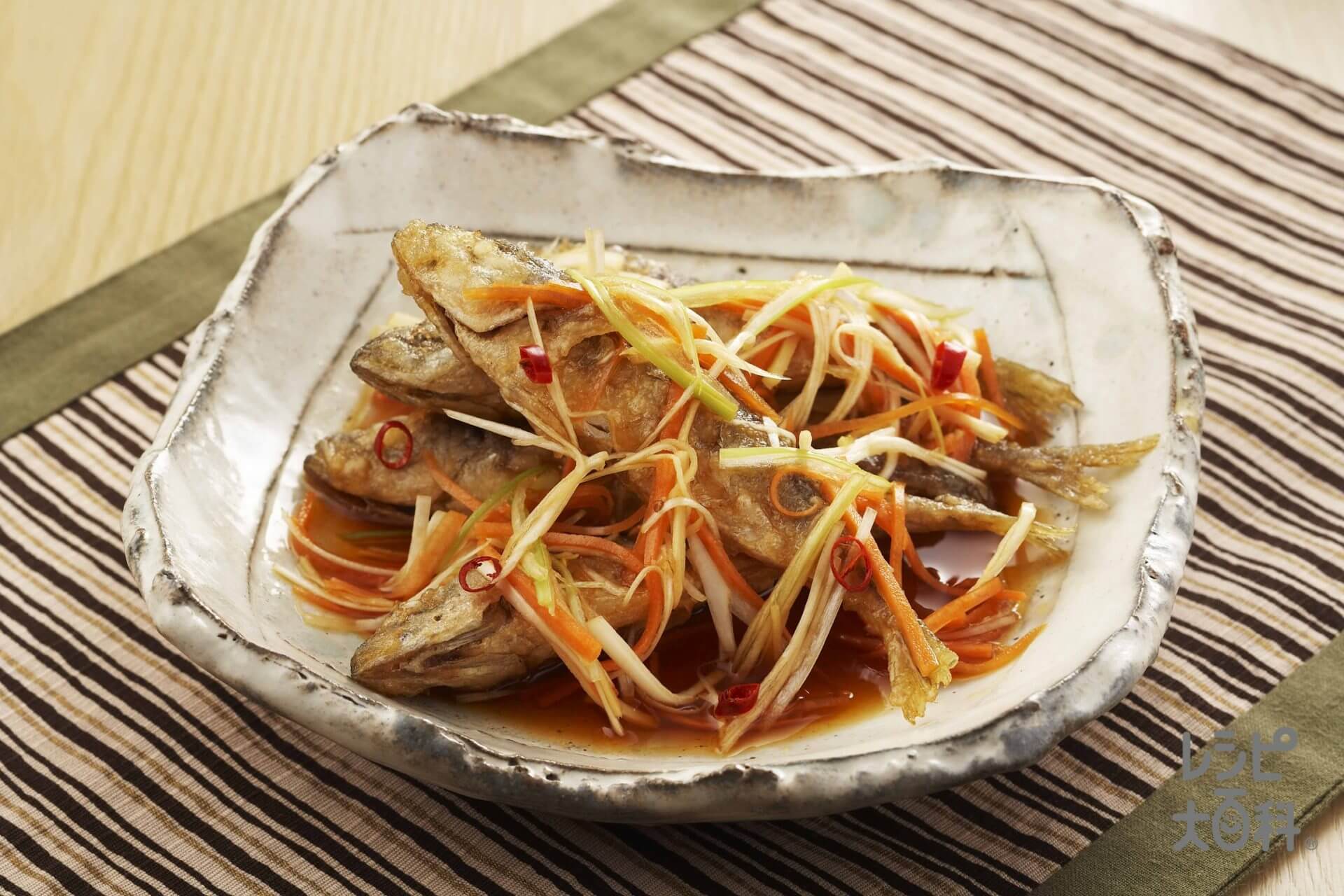 When it comes to Spicy Horse Mackerel (Aji Nanbanzuke), leftover is more than welcome! It will taste even better if you let it sit over night in the fridge. You can also eat bones if you use small horse mackerels.
Recipe provided by AJINOMOTO CO., INC
Ingredients
20 small horse mackerels (aji)
1 carrot
1 green onion
1 piece ginger
1/4 cup rice vinegar
1/4 cup soy sauce
1/4 cup mirin (sweet sake)
Pinch of Ac'cent or AJI-NO-MOTO® (MSG)
1/2 cup water
1 dried red chilli
Flour for dusting the fish
Vegetable oil for deep-frying
Directions
Remove the tough, spiky scales near the tail. Remove the head, make an incision in the belly to remove the entrails, wash and pat dry with paper towels.

Thinly cut or slice ginger, green onion and carrot into 2-inch long.

Heat up rice vinegar, soy sauce and mirin. Set aside and add AJI-NO-MOTO®. Cool it down for a little and add the sliced vegetables.

Dust the fish with flour.

Deep-fry for 7-8 minutes in oil heated to 170℃/340℉. Drain and add the fish while it is still hot to the marinade. You can enjoy fish even bones.
Umami comes from...

Horse Mackerels
Inosinate: 130-280mg/100g
©Umami Information Center
---