Vegan Mac & Cheese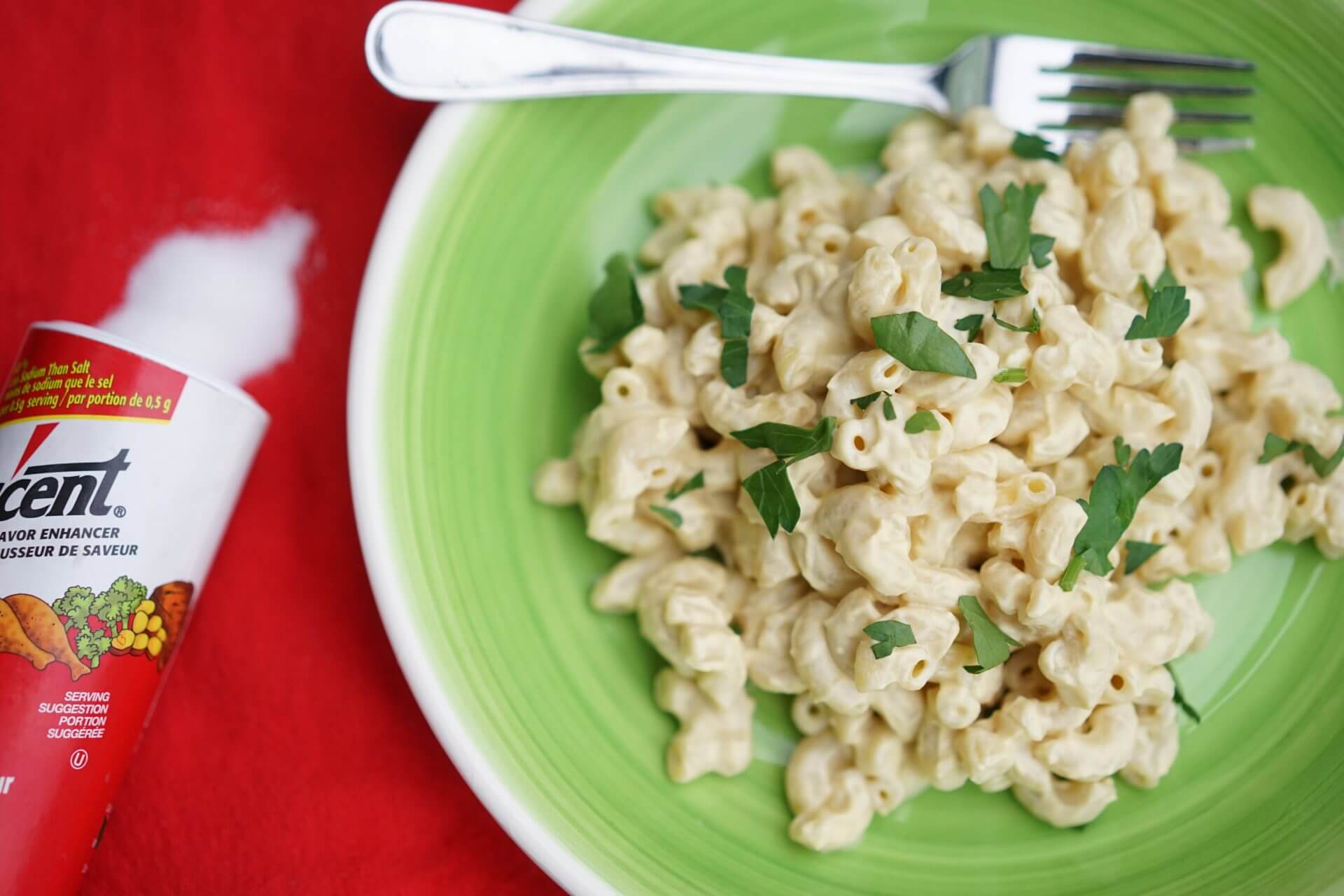 Ingredients
1 box (400g) macaroni or another short pasta shape
2 cups raw unsalted cashews, soaked overnight
3 cups butternut squash cut into small pieces
3/4 cup almond milk + more as needed
1/4 cup nutritional yeast
2 tablespoons vegan margarine melted
1 tablespoon olive oil
1/2 tsp garlic powder
1/4 tsp AJI-NO-MOTO® (MSG)
Directions
Preheat oven to 180℃/350F.

Toss squash with olive oil and roast in oven until browned and soft.

Cook pasta according to package instructions.

While pasta is cooking, process the cashews in a high-speed blender, adding almond milk slowly to achieve smooth consistency.

Add squash and all other ingredients and continue to process until silky, adding more almond milk until desired consistency is reached.

Toss with hot pasta and serve.
---