Bitter Gourd Kakiage Tempura with Umami Salt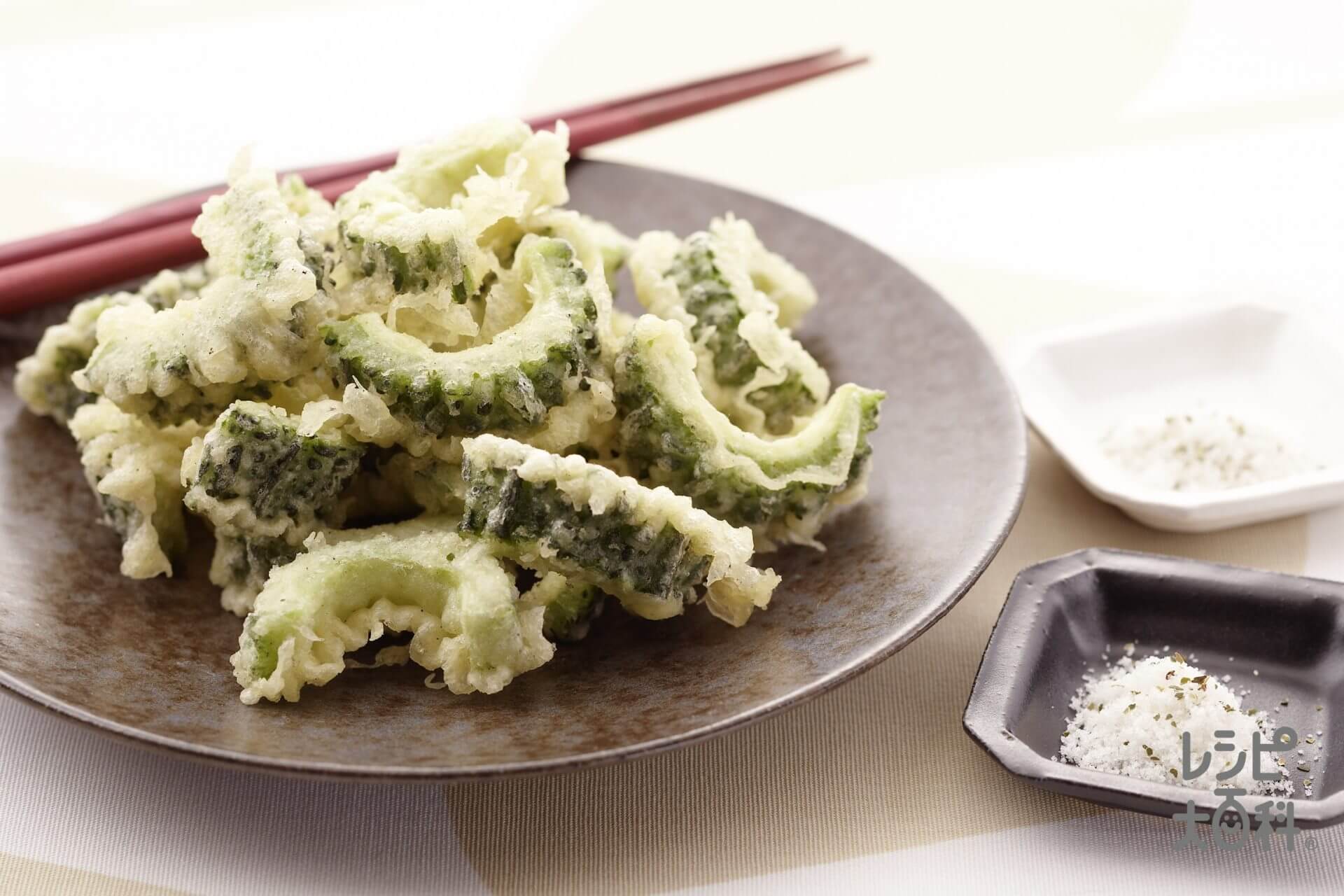 Great recipe for crispy and delicious homemade bitter gourd/bitter melon tempura with a hint of umami seasoning in a batter. You're gonna love the harmony of the bitterness and umami!
Recipe provided by Ajinomoto Co., Inc.
Ingredients
1/2 bitter gourd (bitter melon)
1/2 cup flour
1 egg yolk
1/3 cup water
Pinch of salt
Pinch of AJI-NO-MOTO® (MSG)
Black pepper
Vegetable oil for frying
Directions
Wash the bitter gourd and slice a bit off the top where the stem is. Slice the bitter gourd in half, lengthwise. Using a spoon, scrape out the seeds and soft pith. Cut the bitter gourd into 1 inch thick slice.

In a bowl, mix flour, egg yolk, water, salt and AJI-NO-MOTO®.  (Adding umami seasoning in a batter must be a fantastic experience!)

Heat the vegetable oil (160℃/320℉). Dip bitter gourd into tempura batter, and fry.

Once fried, serve alongside some salt or black pepper. And enjoy!
---