Grilled Marinated Vegetables with Umami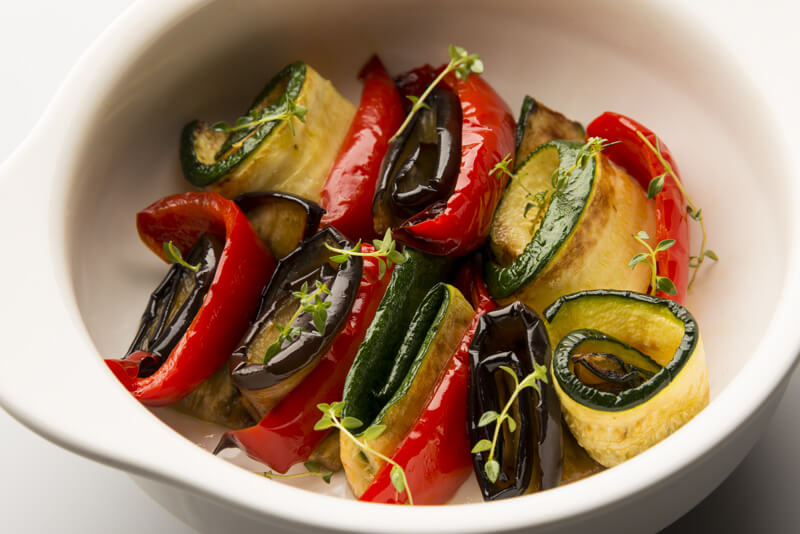 Sprinkling MSG when grilling brings out the sweetness of the vegetables. Make your marinated dishes even more delicious!
Ingredients
½ (90g) red paprika
½ (110g) American eggplant
½ (100g) zucchini
1/4 tsp AJI-NO-MOTO® (MSG)
1/4 tsp salt
3 tbsps (15g) extra virgin olive oil
Herbs of your choice
Directions
Set oven to 200 degrees at 15 minutes.

Cut red paprika vertically in 6 equal portions, and cut the rest of the vegetables in thin strips.

Sprinkle each of the vegetables with salt and AJI-NO-MOTO®, leave for 3 minutes and then pour 1½ tablespoons of olive oil on all the vegetables. Grill for about 13 to 15 minutes in the oven until slightly browned.

Marinate grilled vegetables in the remaining olive oil and cool in refrigerator. Sprinkle herbs of your choice.
---