Lemony Chicken & Rice Soup with Dill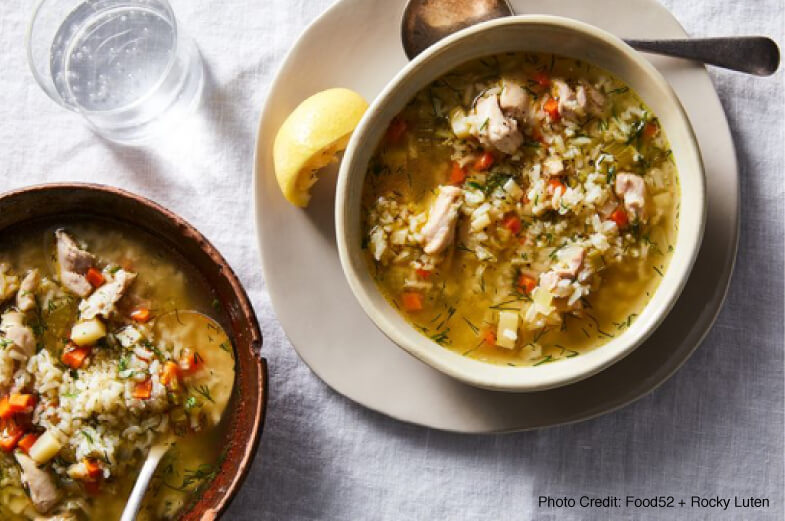 While a pinch of salt ties together the flavors of the chicken and vegetables during cooking, adding MSG at the end with the fresh dill and lemon juice really has a synergistic effect, enhancing the herbaceous notes and highlighting the powerful pop of bright acid, and nailing that balance of savory and tart.
Developed by @Food52
Ingredients
1 tbs olive oil
2 ribs celery, finely chopped
1 large carrot, finely chopped
1 medium parsnip, cored and finely chopped
1 medium yellow onion, finely chopped
1 dash kosher salt, to taste
1 dash freshly ground black pepper, to taste
4 sprigs dill, plus ½ cup finely chopped dill (and optional fronds for garnish)
4 sprigs thyme
1 bay leaf
2 quarts (8 cups) chicken broth
1 1/2 pounds boneless, skinless chicken thighs and breasts, cut into 1-inch pieces
1 cup long-grain white rice
1/2 cup fresh lemon juice, plus more to taste
1/2 tsp MSG, plus more to taste
Directions
Heat the oil in a 4-quart stockpot or Dutch oven over medium heat. Add the celery, carrot, parsnip, and onion, and cook until slightly softened but not browned, about 6 minutes. Season with salt and pepper. Using kitchen twine, tie the dill sprigs, thyme sprigs, and the bay leaf together into a little bundle and add to the pot, along with the chicken broth, 1 cup water, and chicken pieces.

Partly cover and bring to a simmer; cook, skimming occasionally, until broth is slightly reduced and chicken is tender, about 30 minutes. Remove and discard the herb bundle. Add the rice, stir, cover, and cook 15 minutes more.

Remove from heat and season to taste with salt and pepper. Stir in the finely chopped dill, lemon juice, and MSG, adding more lemon and MSG to taste.
Umami comes from...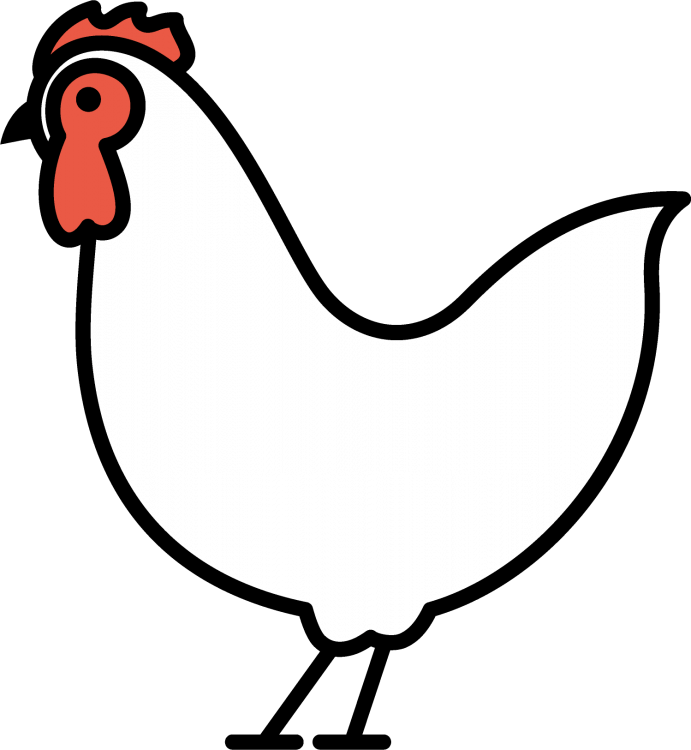 Chicken
Inosinate: 150-230mg/100g
©Umami Information Center
---