Muffin Tin Veggie Frittatas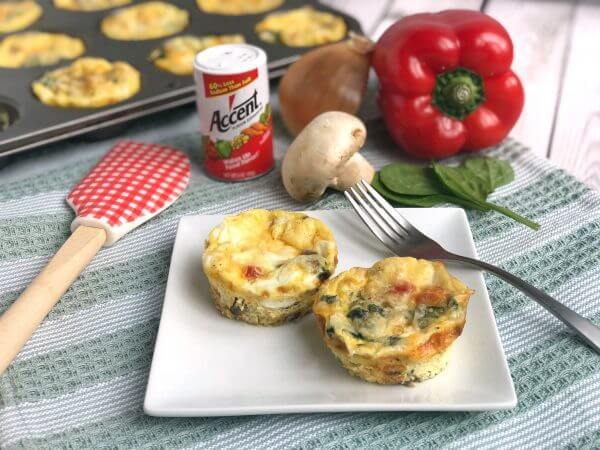 Muffin Tin Veggie Frittatas make breakfast easy with the bonus of 4 different veggies to help you jump start your produce intake for the day. And the secret ingredient to help lower the sodium by 25% is MSG!
Ingredients
½ red bell pepper, diced
3 medium/large white mushrooms, diced
½ medium onion, diced
a few fresh spinach leaves, ripped
1 tbsp olive oil
6 eggs
½ cup liquid egg whites (4 whites)
¼ cup 1% milk
1/8 tsp AJI-NO-MOTO® (MSG)
¼ tsp table salt
¼ tsp black pepper
3 ounces (100g) reduced fat (2%) shredded Mexican or cheddar cheese, divided
Directions
Heat a skillet on medium/high heat, add olive oil and sauté peppers, mushrooms and onions until soft, about 10-12 minutes.

Add spinach and stir until wilted.

Remove veggies from heat as set aside.

Preheat oven to 180℃/350℉.

Combine eggs, whites, milk, AJI-NO-MOTO® (Ac'cent), salt and pepper in a medium bowl and whisk to combine.

Stir in 2/3 of the cheese and veggies.

Grease muffin tins well with oil.

Pour egg mixture into tins (about 1/3 cup each). Top with remaining cheese.

Bake for about 18-20 minutes until set, do not overcook.

Remove from oven and let sit for a few minutes.

Remove frittatas and place on a rack to cool.

Refrigerate and reheat leftovers to enjoy for up to 5 days.
Umami comes from...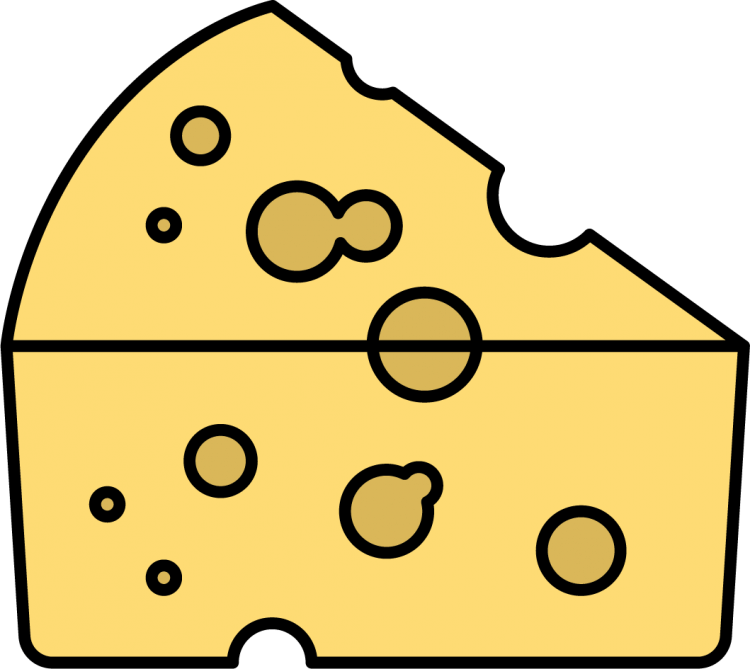 ---