Umami Mushroom and Turkey Burger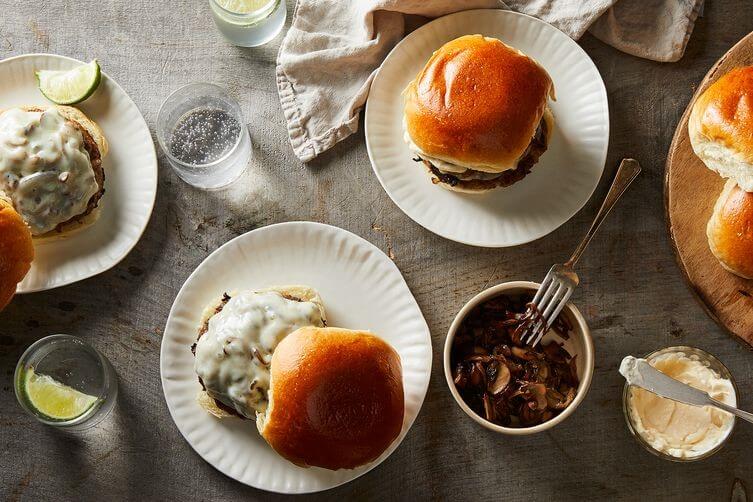 Ingredients
For the mushroom topping
1 tbsp olive oil, plus one more if needed
2 tbsps butter
1/2 of a very large onion, thinly sliced (you'll use the other half in the burger)
4 ounces shiitake mushrooms, stemmed and sliced
8 ounces crimini mushrooms, stemmed and sliced
1 pinch salt
For the burger
1 tbsp butter
1 tbsp olive oil
1 pound ground turkey
1/2 very large onion
1/2 cup unseasoned panko crumbs
1 large egg
1 tbsp Worcestershire sauce
1 tbsp anchovy paste
1/2 tsp black pepper
1/2 tsp teaspoon salt
Mushroom mixture
4 slices provolone cheese
4 brioche burger buns (or your favorite)
Mayo, for spreading on the buns
Directions
For the mushroom topping
Heat the butter and olive oil in a large sauté pan. Add the sliced onions and sauté until they just begin to caramelize. Add the mushrooms and salt and continue to sauté until the mushrooms get nice and brown. Add the extra olive oil if everything seems a bit dry while sautéeing. Remove and set aside.
For the burger
In a medium mixing bowl, grate the 1/2 onion on the large holes of a box grater. Add the ground turkey, egg, panko, worcestershire, anchovy paste, salt and pepper and combine. Cover and refrigerate for at least an hour.

Form the mix into 4 patties. In a large frying pan with a lid heat the butter and oil. Place the patties in the pan and cook on both sides until done (internal temp about 70℃/165° F).

Divide the mushroom mixture over the patties, add a slice of provolone over each and cover the pan until the cheese melts.

Spread some mayo on the top half of the buns. Place each burger on the bottom half and top with the mayo topped half.
Umami comes from...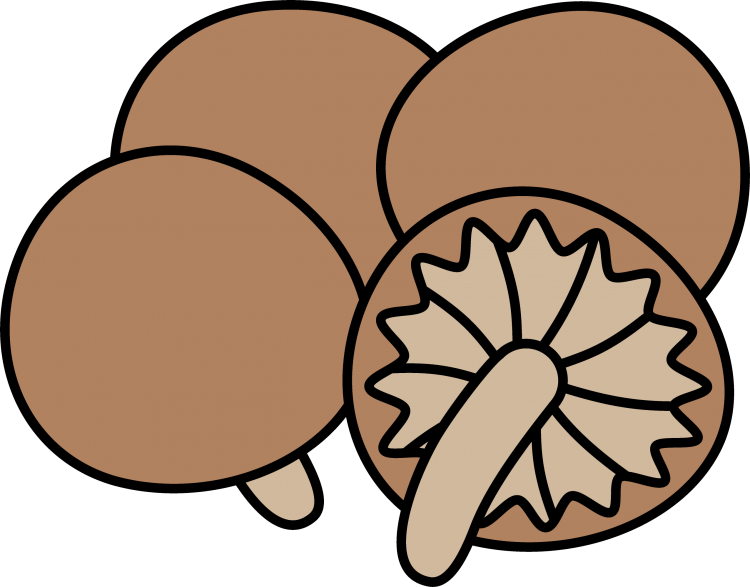 Shiitake mushroom
Glutamate: 70mg/100g

Anchovies
Glutamate: 630mg/100g
©Umami Information Center
---