Soba Noodles Served with Scallion Nanban Sauce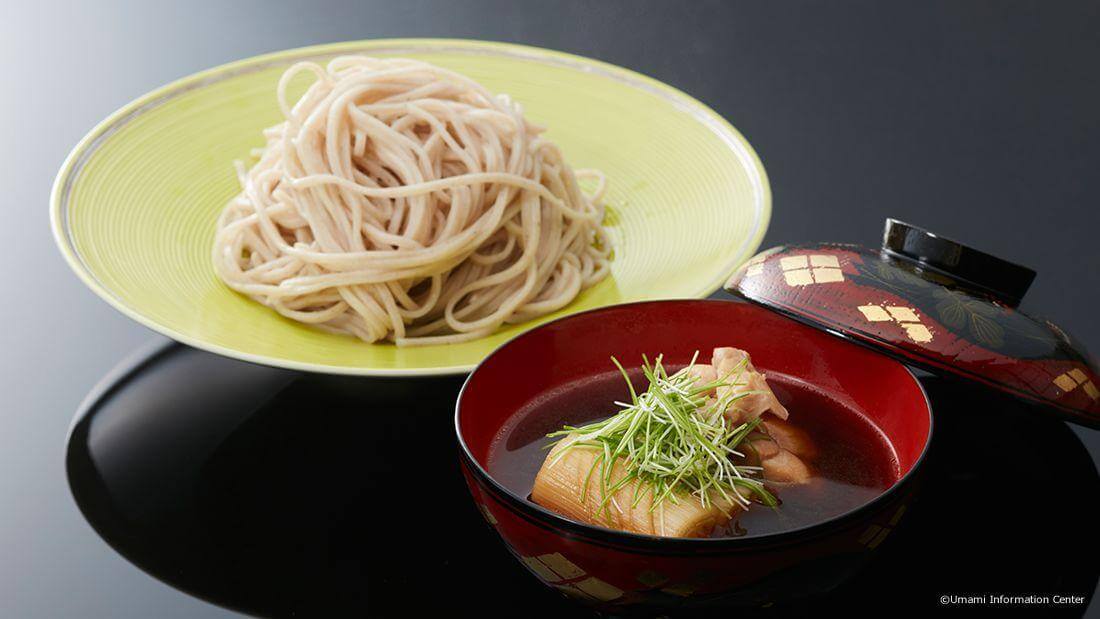 Enjoy the soba noodles with the umami-rich sauce and stay healthy!
Ingredients
Soba for 4 persons
1/2 pound (280g) chicken meat
2 large scallions
3 1/2 tbsps dark soy sauce
1 1/2 tbsp thick soy sauce
1 tbsp sugar
4 tbsps mirin
2 US cups thick katsuo dashi
3 1/2 tbsps sake
Sansho pepper as you like
Directions
Prepare "kaeshi," a part of the dipping sauce with the dark soy sauce, thick soy sauce, sugar and mirin and boil it up.

Cut thick scallions into 2-inch (5 cm) lengths.

Dilute 1 with thick katsuo dashi and sake.

Add bite-sized chicken and scallions. Cook for 12 minutes.

Cook the soba and drain and serve with the soup. Add sansho pepper, mustard or egg yolk as you like.
---