Mom's Pot Roast with Beef Shoulder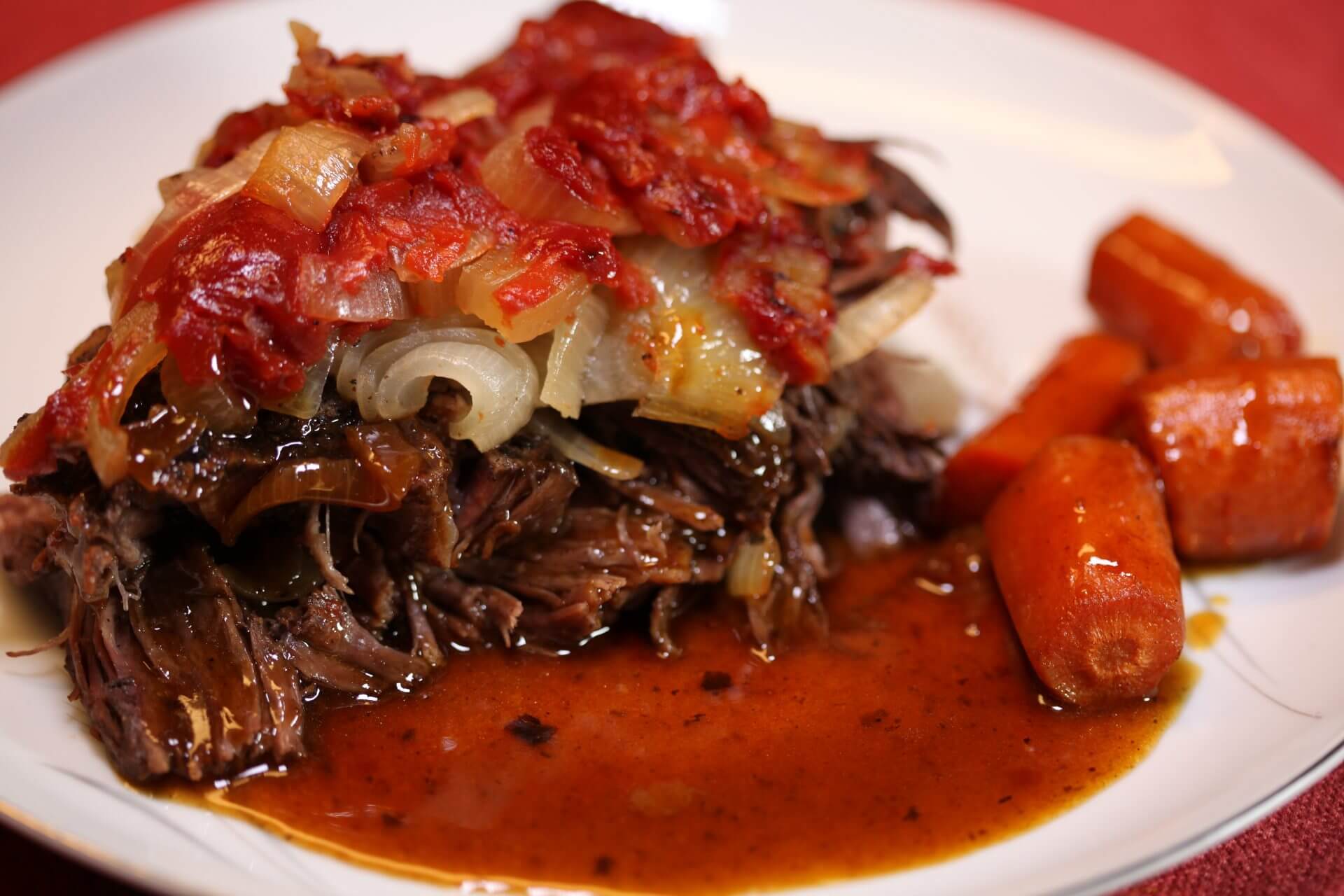 What is your mom's best pot roast like? This our original tender, juicy and packed with various flavors pot roast is a perfect dish for Sunday and holiday evenings to bring the family together!
Ingredients
4 pounds beef shoulder
2 ½ tbsps Worcestershire sauce
1 ½ tsp black pepper
2 pounds onions, peeled and cut into slices
1 ½ pounds carrots, peeled and cut into pieces
24 ounces ketchup
1 ½ cup water
2 tbsps cornstarch mixed with 3 tbsps cold water
Directions
Rub the Worcestershire sauce on both sides of the beef. Sprinkle with ground black pepper. Allow beef to rest at room temperature for around 30 minutes to give it time to absorb the Worcestershire sauce.

Place roast in a heavy roasting pan. Place the pan in a 180℃/350℉ oven and cook until browned.

When browned, top the beef with onion slices and then ketchup. If some of the onions fall around the sides of the beef, that is fine.

Cover tightly with aluminum foil and continue cooking in a 180℃/350℉ oven. The roast will take 3-4 hours depending on the thickness and tenderness of the meat. It is done when the meat is very tender.

Remove the aluminum foil and continue cooking for 15 minutes.

Remove the pan from the oven. Ladle the cooking liquid into a sauce pan.

Bring the liquid to a boil and skim to remove any excess fat.

While whisking, add the cornstarch slurry a little at a time, allowing the liquid to boil with each addition. Add only enough to thicken the liquid to your taste. It may not be necessary to add all of the cornstarch slurry.
Umami comes from...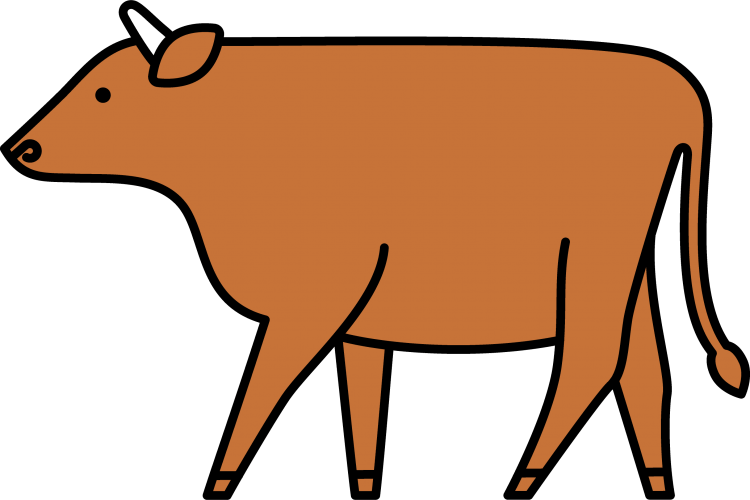 Beef
Inosinate: 80mg/100g
Glutamate: 10mg/100g
©Umami Information Center
---