Som Tum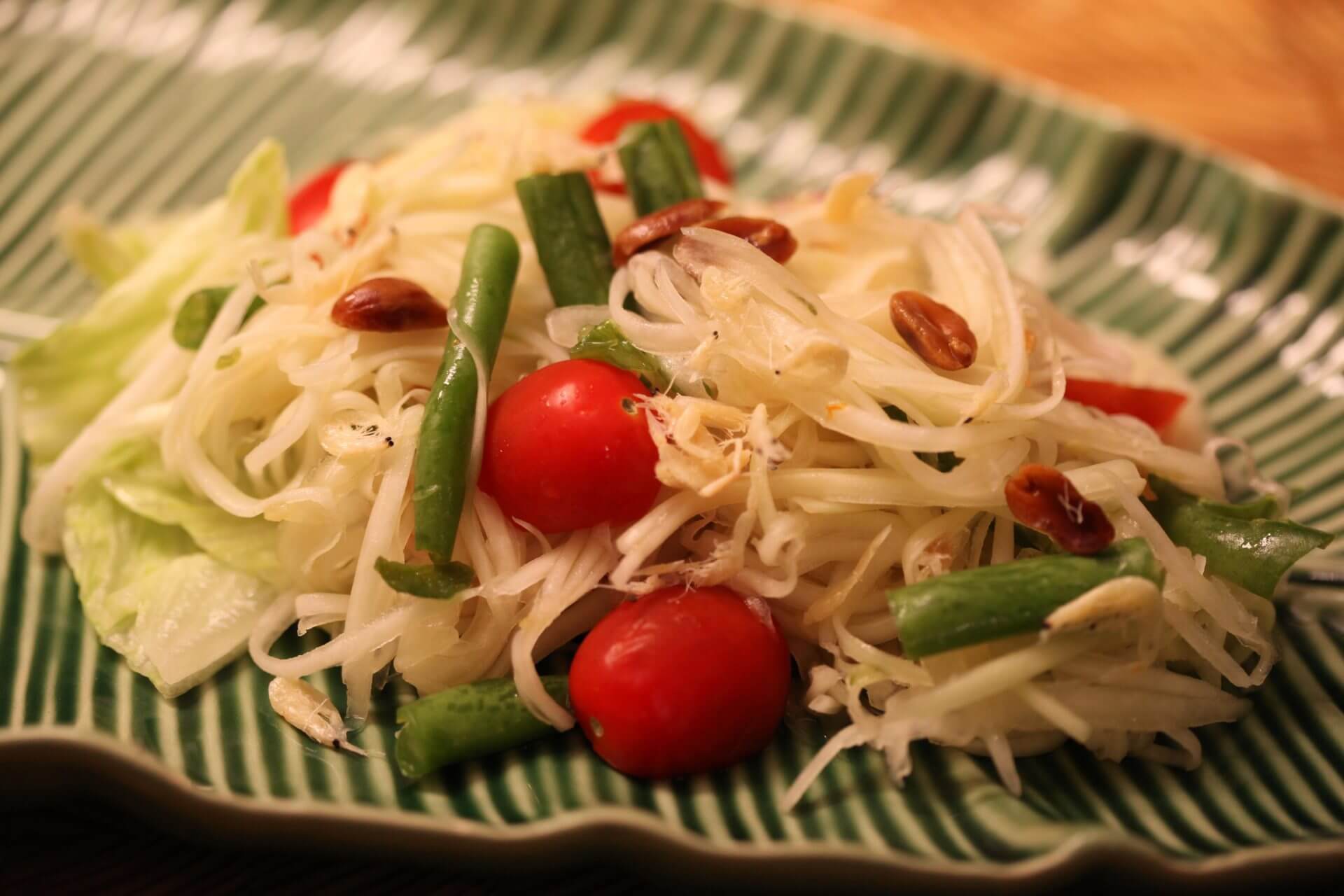 Ingredients
10 ounces (300g) green papaya
5 cloves of garlic, chopped
4-6 bird's eye chilies
4 cherry tomatoes
3 ounces (100g) long beans, cut into 1 inch pieces
2-4 tbsps roasted peanuts
2 tbsps dried shrimp (optional)
2 tbsps fish sauce
2 tbsps palm sugar
3 tbsps lime juice
To garnish: 1 cup shredded red cabbage, fresh bean sprouts, and ½ cup long beans, cut into small pieces
Directions
Peel papaya.Cut flesh into a fine julienne.Discard seeds. Reserve.

In a mortar and pestle,pound chilies and garlic together to form a chunky paste.

Add peanuts,dried shrimps,tomatoes and beans. Mix to incorporate.

Add fish sauce, palm sugar and lime juice.

Add shredded Papaya,fold it in.

Put on a serving platter and garnish with red cabbage, fresh bean sprouts and long beans.
---