Umami-rich Creamy Corn Soup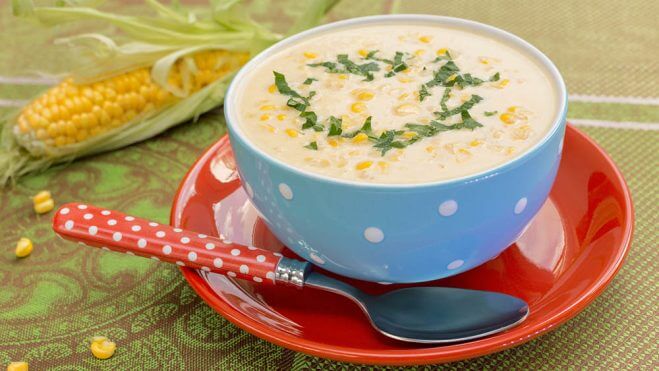 Want a quick, hearty and creamy, but not very fattening soup?
Keep your body warm with this recipe and enjoy this cool and crisp weather in winter!
Ingredients
1 can (10 ounces/300g) green corn, steamed
9 ounces milk
2 tbsps unsalted butter
1 small onion, chopped
1 clove garlic, squeezed
1 tsp salt
1 can (7 ounces/200 g) sour cream
1 tbsp parsley, chopped
Directions
Separate about 3 tablespoons of corn.

In the blender jar, put the remaining corn and milk and mix until they get smooth.

In a medium saucepan, place the butter and heat over medium heat until melted. Add onions and garlic and sauté for a few minutes.

Combine (2) and salt into (3) and mix well.

Add sour cream and (1), and heat the soup.

Put parsley on top and serve.
---