CEO Message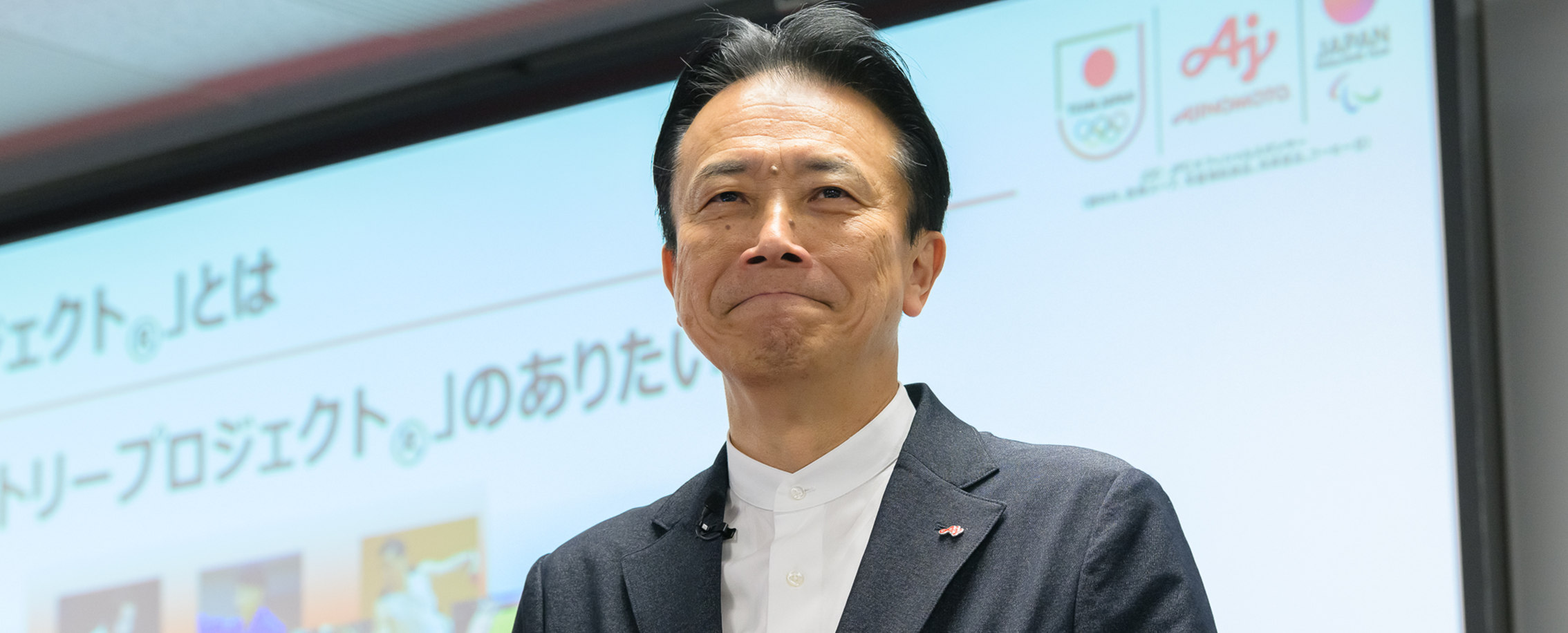 Dear stakeholders
From a starting point in research into amino acids, the Ajinomoto Group's growth has been driven by "AminoScience"*. Our story began in 1908, when Dr. Kikunae Ikeda, who wanted to improve the nutrition of the Japanese people, discovered umami, and company founder Saburosuke Suzuki commercialized it as the product AJI-NO-MOTO® in 1909. Even now, over a century later, the founding aspiration of "Eat well, Live well" is being carried forward in the form of Ajinomoto Group Creating Shared Value (ASV), an initiative aimed at co-creating both social value and economic value while helping to resolve social issues.
In the rapidly changing and unpredictable business environment of today, the "purpose" in which we are grounded is becoming all the more important. Looking beyond our past purpose of "Unlocking the power of amino acids to resolve food and health issues," we have now evolved the Ajinomoto Group's purpose to "Contribute to the well-being of all human beings, our society and our planet with "AminoScience". This Purpose is by no means limited to the beliefs of our management, but rather reflects the spontaneous aspirations of the Ajinomoto Group employees around the world and our determination to meet the expectations of our many and diverse stakeholders, including the Sustainability Advisory Council. In line with the evolution of our Purpose, we have also evolved "Our Philosophy."
In April 2021, we established the Sustainability Advisory Council to pursue long-term sustainability issues and sustainable value creation, and has been engaged in dialogue with various stakeholders to realize our vision and increase long-term corporate value. Then, we established material issues that the Ajinomoto Group should address from a long-term perspective. Going forward, we will engage in dialogue with stakeholders, all the while taking measurements and making disclosures regarding specific initiatives, KPIs, etc. as part of our management strategy. By 2030, we will achieve two outcomes, "help extend the healthy life expectancy of one billion people," and "reduce our environmental impact by 50%", by addressing both health and nutrition issues and contributing to the environment through the food system.
Our corporate slogan, "Eat Well, Live Well." is an expression of the Ajinomoto Group's determination not only to deliver even better taste to people around the world, but also to contribute to solving the food, medical, environmental problems facing human beings, and realization of Smart Society via scientific efforts to promote health through daily meals and via "AminoScience". To achieve "Eat Well, Live Well." by going beyond resolving food and health issues, and contributing to the well-being of all human beings, our society and our planet with "AminoScience", we will continue to hone our initiatives, driven by the diverse stakeholders who share the purpose and heartfelt passion of each of our employees. Through dialogue, we will push ahead to achieve ASV and will strive to dramatically and continuously enhance our corporate value.
*

A collective term for the various materials, functions, technologies, and services derived from research and implementation processes with a rigorous focus on the function of amino acids. It also refers to the Ajinomoto Group's unique scientific approach to connect these to resolving social issues and contributing to well-being.

Taro Fujie
President & Chief Executive Officer