Message from the President and CEO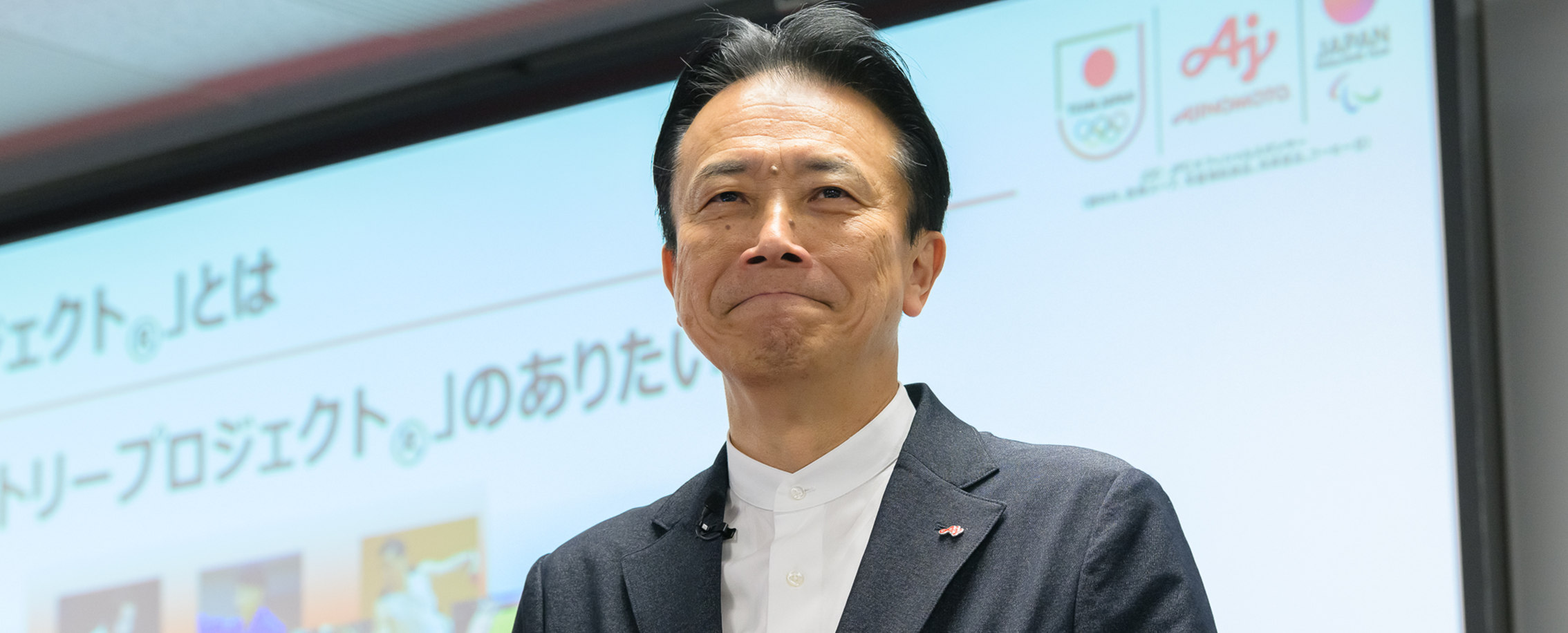 Dear stakeholders
The Ajinomoto Group ("the Group") has grown by pursuing ASV (The Ajinomoto Group Creating Shared Value). ASV represents our unchanging commitment to help resolve social issues and create value through our business. This remains our fundamental management policy (ASV management).
My mission as CEO is to dramatically enhance the Group's corporate value by continuing to apply the ASV management advanced by former CEO Takaaki Nishii and to actively pursue the Group's purpose to "unlock the power of amino acids to resolve food and health issues." I believe that the driving forces that will enable the Group to continue growing are our purpose to unlock the power of amino acids for food and health, the passion our employees have to fulfill our purpose, and the endorsement of our purpose by our stakeholders. The stronger the passion and support for our purpose, the better we will be able to create a virtuous ASV cycle that simultaneously generates social and economic value. Of course, passion alone is not enough, we must also have both the ability and the skills. To fulfill our purpose, all of our employees and business partners inside and outside the Group must feel a simmering sense of urgency, believe in the virtue of our purpose and dedicated to fulfilling it, and continuously refine their skills to make our purpose a reality. All three of these are absolutely essential, and I combine them into a single phrase—"purpose x passion x operational excellence."
I believe that establishing sustainability will not only help realize a sustainable society, but will also lower cost of capital and accelerate the business growth of the Group. There are many social and environmental issues that the Group should tackle, but our first focus is on fulfilling the pledge we made in March, 2022 to achieve net-zero by fiscal 2050, in addition to reduce our environmental footprint by 50% by fiscal 2030. As we progress toward net-zero, we will practice ASV management to increase our economic value by addressing social issues and contribute to constructing resilient and sustainable food systems.
In April 2021, we established the Sustainability Advisory Council as a subordinate organization of the Board of Directors to ensure that sustainability is a permanent part of our efforts to enhance corporate value. In the Council, numerous stakeholders from various fields have come to speak with us, and we continue to have meaningful, forward-looking discussions about what the Group can contribute to sustainability and the Group's materiality issues and future vision. I have learned a great deal from these discussions and am certain that they will help us realize ASV. Also, the Sustainability Committee, a subordinate body of the Executive Committee, is tasked with identifying risks and opportunities that have groupwide impact and reflecting them in the business strategy following the strategic direction indicated by the Board of Directors. The business divisions also actively participate in the discussions and are taking active steps toward realizing both "help extend the healthy life expectancy of one billion people," and "reduce our environmental impact by 50%" by 2030.
We have some tasks ahead that will be both challenging and stimulating. One will be how many stakeholders around the world we can convince to endorse our purpose. Another is if we can move away from sustainability that requires trade-offs where one thing is gained only by losing something else, and rather if we can find solutions that avoid pitting two things against each other and achieve compatibility.
While valuing engagement with multi-stakeholders, we will do our utmost to realize "Eat Well, Live Well." and enhance corporate value.
Thank you for your continued guidance and support.
Taro Fujie
Director,
Representative Executive Officer,
President & Chief Executive Officer