Message from the President and CEO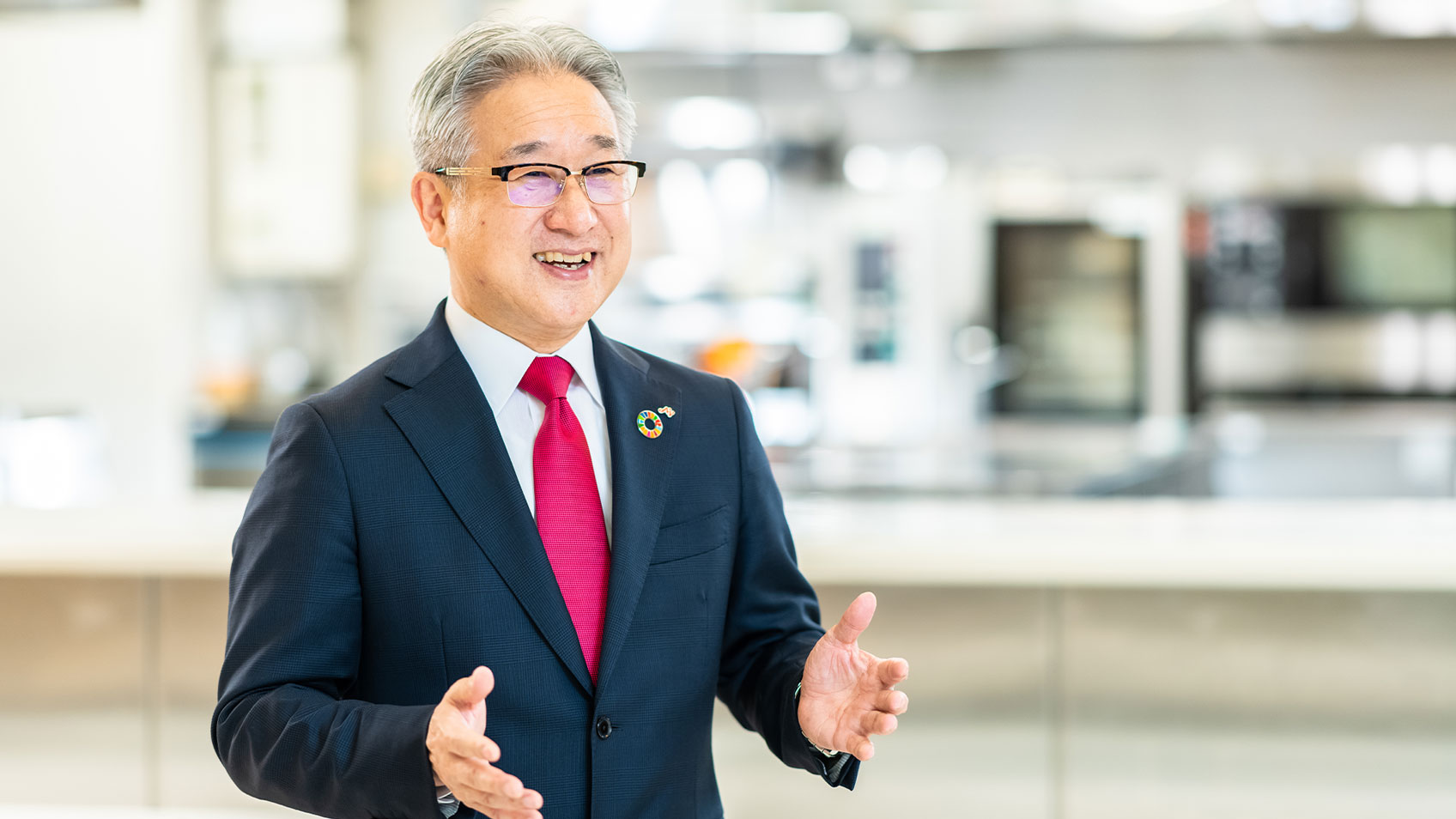 The Sustainable Development Goals (SDGs) advocated by the United Nations comprise 17 goals and 169 targets for the world to achieve sustainable development by 2030. The Ajinomoto Group is strengthening initiatives that have long been committed to contributing to the Millennium Development Goals and is focusing in particular on addressing issues concerning health and the environment. Since our founding, we have consistently worked on resolving social issues.
In 1899, when Dr. Kikunae Ikeda of Tokyo Imperial University studied abroad in Germany, he was surprised at the physique and nutritional status of German people at the time, which developed into a strong desire to improve the nutrition of Japanese people. Saburosuke Suzuki II, who shared this desire, launched our business in 1909 with the release of the world's first umami seasoning called AJI-NO-MOTO®. The roots of the Ajinomoto Group can be found in our founding aspiration of "Eat Well, Live Well." ASV (the Ajinomoto Group Creating Shared Value) management is a form of management that aspires to create both social and economic value. I was appointed the President and CEO in 2015 when SDGs was adopted. As the leader of a multinational corporation, and as a company deeply involved in food, I am committed to contributing to the achievement of the SDGs.
The Ajinomoto Group promises that it will become a "solution-providing group of companies for food and health issues" as its vision for 2030. Our goal for 2030 is to help one billion people extend healthy life expectancy by promoting health and improving dietary habits through our products. Under the 2020-2025 Medium-Term Management Plan, we will focus all our management resources on resolving food and health issues. At the same time, we will reduce the environmental impact of climate change by 50% by fiscal 2030 compared to fiscal 2018, and will fulfill our corporate responsibility in line with TCFD recommendations. Furthermore, we will tackle the issues of water risk, plastic waste and food loss and waste, and steadily address important issues related to sustainable procurement.
In 2020, the world is suffering from the COVID-19 pandemic. It is time for us to make contributions that leverage the strengths of our Group and commit to contributing to the achievement of the SDGs by collaborating with stakeholders across industries and borders.
We look forward to your continued support.
Takaaki Nishii
Representative Director,
President & Chief Executive Officer